So Simple.
And the Perfect Appetizer to Bring to Your Next Holiday Gathering
This time of year is always so busy. It's great to have some easy recipes for those last minute parties and gatherings. Jean and Patti thought you'd enjoy this one – With just four ingredients, this Holiday Walnut Crusted Goat Cheese with Apples and Honey is so incredibly easy. In just a couple of minutes you can enjoy a lovely cheese appetizer.
Follow these two short videos and check out the simple recipe below.
Then RSVP yes to that holiday party!
How do I keep my sliced apples from turning brown?
Watch this Quick Tip video…
The Recipe:
Walnut Crusted Goat Cheese with Apple Slices & Honey
Walnut-Crusted Goat Cheese with Apples & Honey Appetizer
JUST 4 INGREDIENTS:
2 Sliced Apples, Choose your favorite
Goat Cheese Log (10 oz.)
1 cup Chopped Walnuts
1/2 cup Honey (or more if you like!)
Optional: Crackers for Serving
DIRECTIONS:
Spread the walnuts out in an even layer on a clean counter or cutting board.
Roll the goat cheese in the nuts, press firmly while rolling firmly to adhere to the cheese log.
Place the nut-crusted goat cheese log on to a serving platter.
Arrange the sliced apples on the same platter.
Sprinkle a few more nuts over the apples if you like
Warm the honey just a little bit to make it easy to pour.
Drizzle the honey over the nut-crusted goat cheese log and the apple slices.
Serve with assorted crackers.
Prep Time: From frig to table in 15 minutes
Want to mix things up a little?
Try chopped Pecans instead of walnuts. Or add some dried cranberries to the nuts to give it some extra Christmas color!
A family tradition passed along by Lucille Trebek and one of my husband's favorite soups.
Hooked on Apples?
Try this delicious Apple Cake Recipe that Jean's sister, Audrey, shared with her many years ago.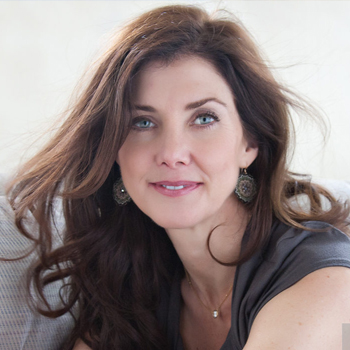 Jean Trebek
Jean is a Professional Religious Science Practitioner, Reiki Master and Sound Healer. She grew up on Long Island, NY, and now lives in Los Angeles with her wonderful husband of 29 years, Alex, and has 2 amazing adult children, Matthew and Emily. Jean enjoys taking long walks, watching movies, and traveling. She is very grateful for her family, Willy the dog, friends and good coffee.
The Academy Director for Bay Path Practical Nursing reached out about these three woman and the small kindnesses these nurses-to-be have shown.
The wonderful Kate Fuglei shares a beautiful piece about her return to a Brooklyn neighborhood and the hope and joy she found there one year after the pandemic started.
From a musical family, Katie Riggs has had a love of music for her entire life… one that she shares as a top LA singer teacher. Kind, open, effusive you'll fall in love with Katie!