When we planned the themes for 2021, we couldn't have foreseen the events that would occur and how much the word freedom would come to mean to all of us, especially now. 
Thank you, Cheryl, for your insightful reflections. 
Martin Luther King, Jr. Day invites us to pause and reflect on what it means to have freedom. I'm not a legal scholar, but I know freedom is an important pillar of our democracy. It affords citizens free speech, the ability to move around, to practice religion, and other rights and privileges. As important, freedom should include peace of mind. We should not have to worry about where to sleep, having enough food to eat, being a victim of violence, or lack of healthcare.
How do we turn the freedom "shoulds" into actual change?
1. Showing up the ballot box
The 2020 election had the highest number of voters of any vote in modern history. There were 161 million estimated voters!
2. Defending the oppressed
As Dr. Martin Luther King, Jr. said, "Oppressed people cannot remain oppressed forever. The yearning for freedom eventually manifests itself." Stand up against bullies, show compassion to the underserved, live a life that reflects truth.
3. Making charitable donations of time and funding
There are so many ways to help various charities and organizations. Here is a link to the ones we have highlighted on insidewink. Take a moment and see if one of them sparks your inspiration.
4. Being an example for children by modeling civil discourse
The Compassion Project highlighted on insidewink is a perfect example of helping children learn through action.
5. Repeat steps 1 through 4
I was born in a generation defined by the question, "Where were you when…?" In my younger years, the full sentence was, "Where were you when JFK was shot?" I'm dating myself with my answer. I was in the girl's restroom at 39th Street School in South Los Angeles. I remember seeing my typically stoic teachers crying loudly at the news that our beloved President John Kennedy had been shot.
Based on initial reports, we didn't know he was assassinated—we only knew he had been shot while sitting next to his wife in a parade limousine.
School was let out early that day, November 22, 1963. I had my first lesson in the power of media. I walked home thinking I'd be the first to inform my grandmother about the news. To my surprise, she already knew. She was watching our RCA TV that showed vivid images of the Dallas motorcade. Even in black and white, we knew the reporting was serious. There were no cable channels back then—only three major news networks—and they carried the same programming. Again, I remember where I was.
For people born decades later, the question, "Where were you" is often completed with "Where were you during OJ Simpson's Bronco chase?" Or, "Where were you on 9/11?" Sadly, we now add to the list, "Where were you during the American Insurrection?"
The common denominator to these questions is the sudden tragedy that shocks and stuns us into disbelief. "How can this be happening?" "Is this a bad movie being replayed over and over again?"
America has its share of tragedies, but certain American incidents evoke international unity. These transfixing tragedies stand out because they don't require context and decoding among those who experience them—even from a distance.
They create a wrinkle in time that's indelible to our memories. Psychologists speak of collective trauma as a "cataclysmic event that shatters the basic fabric of society. Aside from the horrific loss of life, collective trauma is also a crisis of meaning." For me, the hazard in processing such trauma is reliving it through unrelated events.
That's what happened to me January 6, 2021. I was working at home as I had done since the pandemic began nine months earlier. I rarely turn on the TV during the day unless there's breaking news. My cell phone alerted me that was the case.
In the morning of that day, I thought the news cycle would be dominated by results of the Georgia run-off elections that flipped control of the U.S. Senate. By noon, it was as if the historic Senate run-off never occurred. All channels (certainly more than the three in my youth) were giving real-time developments of a U.S. Capitol riot that was soon recast as an insurrection. As in the case of JKF's death, the shooting was renamed an assassination as more information came in short order.
I ask today as I did back then, "How can this be happening?" "Is this a bad movie being replayed over and over again?" Again, I remember where I was.
An hour into the escalating attacks on January 6, I was joining a faith-based Zoom call held on Wednesdays to discuss race in America. This multicultural assembly was established mid-2020 to address systemic racism in the deaths of George Floyd, Breonna Taylor, Ahmaud Arbery, and others. During our call, we viewed our mobile devices and Zoom screen as the disturbing images from the nation's Capitol unfolded.
We cope by championing freedom for others and for ourselves. Let freedom ring. We will remember where we were when we "shared the good."
Cheryl Farrell
Cheryl Farrell is a corporate communications consultant and performance storyteller in Southern California. She has decades of experience in healthcare, education, and financial services. Cheryl was an original cast member of the Jeopardy! Clue Crew and toured the world appearing in more than 1,000 video clips. As a public speaker, she often examines how older black women excel at the intersections of race, gender, and age. Cheryl has a master's degree in Communication Management from USC and a bachelor's degree in economics from UCLA. She is married and has two adult children.
Photo credit - NiketaCH Photography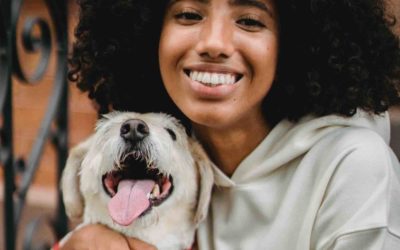 Part 1 of Kathlene McGovern's 2 part series on the best and safest ways to travel with your furry friends!
Dove Rose give us ideas on how to stay curious! Keep it Fresh in the Kitchen, on the Drive and in your Life. New ideas to keep our mind alive!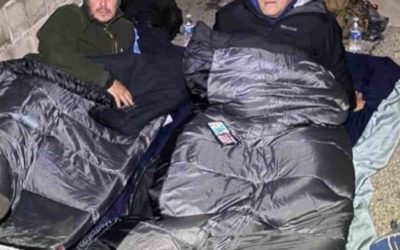 Ken Craft of Hope of the Valley lives unhoused on the streets of the San Fernando Valley for 100 hours and shares the challenges, insights and struggles he faced on this journey.