Camp Director, Casey Banks, is inspiring hundreds of teens to see the importance of actions and consequences through a Youth and Government program he established at YMCA's Camp Whittle in Los Angeles County, CA.
Teaching Core Values, Changing Lives and Strengthening Communities
Fourteen years ago I walked into the East Valley Family YMCA to inquire about their summer camp program. We were looking for summer camp for my younger son and neighbors had suggested the YMCA Camp Whittle. I was introduced to a young man named Casey Banks, who was the camp director.
I guess we all know those people we meet and immediately take a liking to. In this case I could see and feel that although he was young, he had a calm quality, a quiet confidence and a thoughtful way about him. I couldn't have known then that Casey would change the course of my son's life and that of hundreds of others. But I signed my son up for camp on the spot.
Casey Banks is a child of the San Fernando Valley. He was born and raised here, went to St. Charles School, Notre Dame High School and studied child development at Valley College. Although his physical trajectory has remained in and around Studio City, his influence on hundreds of young people over the past sixteen years has helped them change our community, our city and our country. His attention to the humanity and potential of each young person has inspired hundreds of them to connect with their communities and to see that their lives and actions matter; that what they do and what they believe has meaning and consequence.
Creating a Youth and Government Program at Camp Whittle
Although Casey had been involved at the East Valley Family YMCA as a camp director, the election of Barack Obama in 2008 affected him to the core. It inspired him to find a way to combine his interests in child development and civics. Noting that the East Valley Family YMCA didn't have many programs for teens, he suggested that they start a Youth and Government program similar to the ones that already existed in YMCAs across the country. With the help and support of the Hayes and Saliba families, among others, who had experienced the value of Youth and Government programs, Casey began to form the program that would grow, over the next decade, to serve over one hundred fifty young people each year.
YMCA's Youth and Government Program: Understanding Our Democracy
Youth and Government is a program that allows high school students to serve in model government and to quite literally practice democracy. Model UN is a program that similarly serves junior high school students.
In Casey's hands, the program became a way for young people to understand how democracy works on both a global and a deeply personal level. At the core of Casey's philosophy is really seeing each young person and believing that with the right guidance, they can make good decisions. He believes that while Youth and Government gives young people a road map to understanding how our government works, it also allows them to come together, to unlock who they really are and to have confidence in evolving and expressing their own ideas and opinions in a mutually respectful and civil manner.
Casey Banks Influencing the Future of Our Youth
Many of the young people with whom Casey has worked have gone on to careers in the public sector. One of them is my own son, who was profoundly influenced by the core values and experiences in Youth and Government.
From his time as a camper to the years he spent in Youth and Government, Casey's belief that the message of personal accountability to oneself, one's community and the world at large resonated deeply and permanently. In a time of great challenge, leaders like Casey Banks are living proof that one person with vision, dedication and love can make a profound difference in the lives of others. He had an idea, as a young man, of doing something that would help people. His life is a continuing example of service to others and to the effect that love in action can have, in continuing waves, as the young people he has influenced become leaders themselves.
With his typical humble attitude, Casey doesn't see himself as a hero. He is quick to point out that he has not done it alone; there have been many colleagues, parents, supporters who have contributed to the success of the program. I see Casey as the best kind of hero; his quiet, steady conviction that each of us has a purpose and his determination to help the young people in his life find that purpose is the very embodiment of heroism.
Kate Fuglei
Kate Fuglei is an actress and singer who divides her time between Studio City and Brooklyn. She has appeared in over forty episodes of television, including most recently in one of the first episodes of STAR TREK/PICARD.  She is a published author with two novels based on the lives of the physicist Enrico Fermi and the educator Maria Montessori. The greatest blessing in her life is her marriage to writer Ken LaZebnik and her two sons, Jack LaZebnik and Ben LaZebnik.  They inspire her every single day.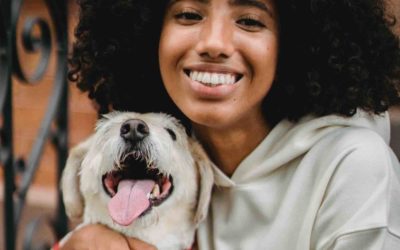 Part 1 of Kathlene McGovern's 2 part series on the best and safest ways to travel with your furry friends!
Dove Rose give us ideas on how to stay curious! Keep it Fresh in the Kitchen, on the Drive and in your Life. New ideas to keep our mind alive!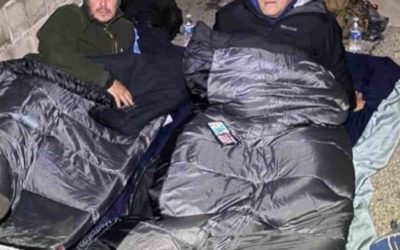 Ken Craft of Hope of the Valley lives unhoused on the streets of the San Fernando Valley for 100 hours and shares the challenges, insights and struggles he faced on this journey.