Didn't get what you wanted for the holiday? Here are some ideas for the New Year!
We have some great products for you—From nut butters, cozy sweaters and chocolate to Apple watches and Bald Eagles. Great ideas for the New Year!
"Seriously good, seriously good for you" is from Butterfly's website and it's so true. There is something so satisfying about nut butter for me. I like to spread it on my toast, I like to use it as a dip for apples and at 2am I like to sneak a spoonful 🙂 This company makes some really great varieties of nut butter, too. My favorite is the Rosemary… I know, maybe it doesn't sound delicious but trust me, this is a great flavor. Really – don't take my word for it… try their sample package and indulge in some of the best nut butter on the market.
Check out Butterfly here. 
I am always cold… I mean, always. In the summer in air-conditioning I always grab a jacket. So when my friend got me a sweater from Barefoot Dreams I was thrilled! It is soooo soft and cozy and luxurious. You have to feel it to believe it. It's perfect for a walk or curled up on the couch binging Netflix!
When I went to their website I was very moved by the Barefoot Dreams origin story. Inspired by her three sons, the company was started by Annette Cook who, according to the Barefoot Dreams website,  "lost her courageous battle with cancer. Determined to continue her legacy, her husband, Stan, built Barefoot Dreams into the brand it is today." 
One of Oprah's favorites, some of their products even donate back to organizations in need. All around the cozy feelings abound with Barefoot Dreams!
Shop Barefoot Dreams here 
Jeanette Dubois recommends
Friends of Big Bear Valley Bald Eagle cam
Just in case you don't already have enough to watch on a screen this year… I highly recommend a true "reality show" starring Jackie and Shadow on the Friends of Big Bear Valley Bald Eagle Cam.
As of mid-January, the Eagles have had a rough start to 2021, tragically losing their first clutch to Ravens and a broken egg within two weeks. Yet there still is great hope for a second clutch this year, as 78% of Bald Eagles who lose a clutch early on will have a second one that season.
Jackie & Shadow are still hanging around the nest, and mating season lasts through March, so anything can happen. Even without chicks there is often drama, humor, and sometimes canoodling. Or if nothing else, check it out just to look at that gorgeous view of Big Bear Lake. But be careful… it is addictive!
If you'd like to learn more about them or donate to help preserve the area Jackie & Shadow nest in, visit their website here or visit their Facebook page here.
Though we always hope for and expect the best outcomes, please remember this is just a window into the wild and anything can happen. Be aware that nature can sometimes be difficult and disturbing to watch for sensitive viewers and use your discretion.
Tony's Chocolonely Chocolate Bars
With a tagline of "Crazy About Chocolate, Serious About People" and such a large range of scrumptious chocolatey concoctions to choose from, how could I not try it? This chocolate is good…damn good.
I picked up a big bar of their Chocolate Caramel Sea Salt and I'm not embarrassed to say that my daughter and I devoured it in no time at all. The sweet and salty flavors are a creamy delight with a surprise twist of a few added crunchy caramel bits in the mix that make it over the top delicious. It's no wonder this is their most popular seller worldwide.
It's not enough for Tony's Chocolonely to just make good tasting chocolate, they are on a mission. They are leading by example and creating "100% Slave-Free Chocolate" and working towards all cocoa farms and chocolate production worldwide becoming slave-free. How is it possible that in this day and age that slavery still exists? Simply put, big chocolate companies profits come before the cocoa farmers who just aren't paid enough for their harvests which leads them further into poverty, child labor and slavery. Tony's explains it more in depth here. Tony's is trying to change this by paying the farmers a higher price for their crops, investing in cooperatives to help the farmers operate as a professional organization to better negotiate production resources, and working with farmers on a long term basis to help create supportive conditions in their communities.
What's up with the unequally divided bar? Tony's says, "To us it doesn't make sense for chocolate bars to be divided into chunks of equal sizes when there is so much inequality in the chocolate industry! The unevenly sized chunks of our 6oz bars are a palatable way of reminding our choco friends that the profits in the chocolate industry are unfairly divided."
Find Tony's Chocolonely in a store near you! 
Stephen O'Bryan Recommends
Before I get into the nitty-gritty of my review of the Apple Watch I have to let you know that I haven't worn a watch for almost 20 years. My family surprised me with the Series 6 Apple Watch as a birthday present and I wasn't sure what to think. The idea of another device to look after, to keep charged, to learn another piece of technology wasn't thrilling to me.
However, with all that said, I've learned to really appreciate the Apple Watch Series 6. As I mentioned I was somewhat skeptical when I looked over the apps. Nothing really felt earth-shattering or jaw-dropping. There were plenty of other devices that would count my steps, remind me to breathe, and things like that. However, in true Apple form, they did a great job in integrating all these different tools into a cohesive device that makes my life a little better. I'm officially middle-aged and in good health but I often find myself wondering how good health I'm currently in. While no substitute for the actual health care professional the watch does a good job by taking my vitals such as measuring my heart rate, my blood oxygen, electrocardiograms (ecg), and other such data. Because I'm always working I like that it has a mindfulness component that reminds me to do some deep breathing as well as other apps that tell me to stand up and move around. I know I should remind myself but I don't so it's nice to have the additional "help" to get me to do these things. It's kinda dumb but my favorite feature is that I can answer my phone on via the Apple Watch. The audio is clear both ways and when I'm busy and my hands are full it's easy to answer the phone and talk. While it's somewhat extravagant I think it's a solid purchase that anyone will see the benefits from.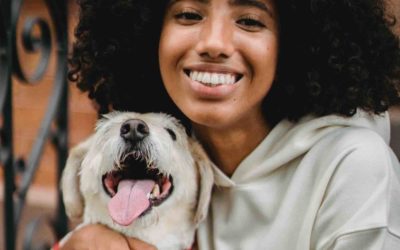 Part 1 of Kathlene McGovern's 2 part series on the best and safest ways to travel with your furry friends!
Dove Rose give us ideas on how to stay curious! Keep it Fresh in the Kitchen, on the Drive and in your Life. New ideas to keep our mind alive!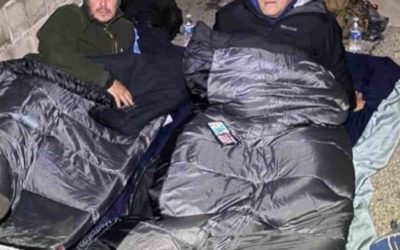 Ken Craft of Hope of the Valley lives unhoused on the streets of the San Fernando Valley for 100 hours and shares the challenges, insights and struggles he faced on this journey.