We use them and we love them.
Our insidewink team likes to share the good. So when we find something we love, we want to share it with you! Here's this month's picks of what's good…
I find that there are so many facial serums to choose from. The cosmetic industry can be confusing, to say the least. One hidden gem that has started to be recognized for its outstanding "glowmaking" properties is Maelove's Glow Maker – Antioxidant Serum. I have found that is makes my skin "come alive" and the price point could not make my wallet any happier. 
Much to the chagrin of my kids, I'm known to rock the Birkenstock all day almost every day. Birkenstocks started off in 1774 in Germany and have been pumping out comfy footwear ever since.  I have bad feet and these bad boys of footwear are always the most comfortable part of my wardrobe. Easy to slip on or slip off I can adjust them and keep my feet happy, which keeps my back happy which keeps me happy and doesn't everyone like to be happy? 
I celebrate a lot of birthdays and it seems I always wait until the last minute to pick up a little something for my friends or family. It was always that "mad-rush" search and scramble. Then I discovered Soto Lifestyle Studio City at 12262 Ventura Blvd in Studio City. 818-980-7686. They also have locations in Woodland Hills and Westlake – check those out, too!
It's a great place to shop. The prices are reasonable, there's a wide variety of merch, and the staff is incredibly nice. I just picked up my friend a really great summer bag for her computer… And of course I got a little something for me…. it's hard to resist at SOTO.
instagram: sotolifestyle
How great is it that you can escape the concrete of Los Angeles with a short drive up Angeles Crest Highway? Switzer Falls  is one of my favorite easy hikes to get away from it all and rejuvenate in nature.
The first part of the trail is an easy well shaded trail that follows a stream, which makes for a great wallering day with the dogs and kids. The second part of the trail is slightly more challenging as it heads up the mountain and then circles back down towards a waterfall. Depending on your physical condition, it takes 2 or 3 hours to get to the falls and back, but I recommend you pack a snack or picnic and have it take much longer. Weekends can get busy and can make parking a struggle. Go early. Don't forget to bring water and buy an Adventure Pass. 
Please help keep our mountains litter free by picking up after yourself and your pets.
Let us know what you think in the comments below!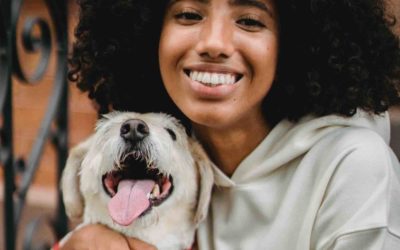 Part 1 of Kathlene McGovern's 2 part series on the best and safest ways to travel with your furry friends!
Dove Rose give us ideas on how to stay curious! Keep it Fresh in the Kitchen, on the Drive and in your Life. New ideas to keep our mind alive!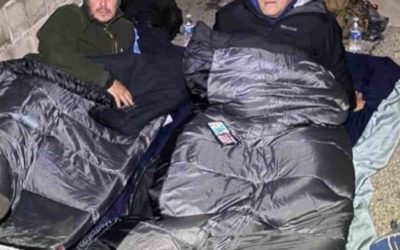 Ken Craft of Hope of the Valley lives unhoused on the streets of the San Fernando Valley for 100 hours and shares the challenges, insights and struggles he faced on this journey.