It's not a problem. It's an opportunity!
Challenges often lead to great ideas. Get ready to be inspired by some everyday people turning problems into opportunities.
Lego Grandma Making Wheelchair Ramps
Building ramps out of donated Legos "to give people who use wheelchairs better access to public spaces." Rita Ebel and her husband spend several hours each day assembling and glueing hundred of bricks into colorful accessible ramps. "Each ramp is given out for free in the hope of making more people aware of the lack of accessibility in many public spaces."
"Nobody will just walk past a Lego ramp without taking a look."—Rita Ebel
Follow Lego Grandma Rita Ebel on Facebook
Great Mentors See The Possibilities
When Clint Pulver was a child he thought he had a big problem. He just couldn't focus or sit still in class and often got sent to the principle's office. When Mr. Jensen, his teacher, asked him to stay after class one day Clint thought to himself, "This is it. I am going to get kicked out of school as a ten year old."
Instead, Mr. Jensen said, "Clint, I don't think you're a problem. I just think you're a drummer."
Fast forward, Clint Pulver has toured, recorded all over the world and even appeared on America's Got Talent. Clint shares his story as a motivational speaker emphasizing how mentors like Mr. Jensen "help us see the possibilities of what could be."
Clint Pulver's Website
Paving Streets With Pothole Art
Turning Negatives into Positives, Literally.
Most of us try to avoid potholes in the street , but not street artist Jim Bachor. He spends his time searching for the perfect potholes. Since 2013, Jim has been using the streets of Chicago as his canvas for his colorful tile mosaic pothole art.
Paving the streets with works of art and subject matter ranging from pop art to portraits to Purell, Jim says, "It's really just trying to pull a positive out of a negative."
While pothole art only lasts about four or five years until paved over, that doesn't stop Jim from making streets a little less bumpy and a little more beautiful.
Follow Jim Bachor on Instagram
"In the middle of difficulty lies opportunity."
—Albert Einstein
"My true hero is my beautiful daughter, Emily Trebek…." 
Read More Good News
Our Happy Headlines are sure to lift you up, inspire and make you smile!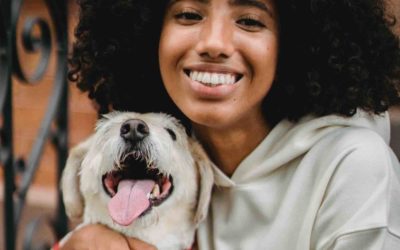 Part 1 of Kathlene McGovern's 2 part series on the best and safest ways to travel with your furry friends!
Dove Rose give us ideas on how to stay curious! Keep it Fresh in the Kitchen, on the Drive and in your Life. New ideas to keep our mind alive!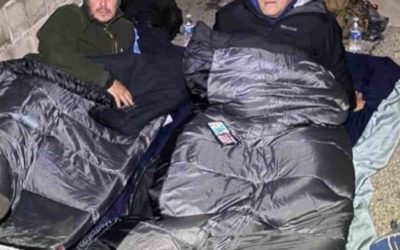 Ken Craft of Hope of the Valley lives unhoused on the streets of the San Fernando Valley for 100 hours and shares the challenges, insights and struggles he faced on this journey.