Here's some happy news stories to lift you up, inspire and make you smile! Have some happy news to share? Send us a note at [email protected]
• Stray Dog Stops Cars Helping Kids Cross the Street Safely
• Husband Builds Off-Road Wheelchair For His Wife
• Young Girl Learns Sign Language to Greet Deaf Delivery Driver
• Making a Difference, One Lasagna at a Time
• First African American Female Engineer at NASA Honored
Stray Dog Stops Cars Helping Kids Cross the Street Safely
Kupata, whose name means "Sausage" in Georgian, is very good at his job as the local crossing guard in Batumi. Barking at cars to get them to stop so kids can cross the street safely, Kupata's protective behavior has made him a local celebrity. This friendly crossing guard canine has happily found a home and has received honors from the regional tourism office.
Husband Builds Off-Road Wheelchair For His Wife
Young Girl Learns Sign Language to Greet Deaf Delivery Driver
Eight year old, Tallulah Roberts, surprised deaf delivery driver, Tim Joseph, with learning sign language so she could say "Hello,"Good Morning," and "Have a good day." New found friends, Tallulah and Tim, got to know each other during lockdown. Tim says, "It's lovely to be able to communicate with her and it's something I look forward to on my delivery round."
RELATED: Helen Keller International: Guided by Fierce Optimism & Delivering Life Changing Solutions
Making a Difference, One Lasagna at a Time
Michelle Brenner has made and delivered over 1200 homemade lasagnas free of charge to the people in her community of Gig Harbor, Washington during the pandemic. Using her Italian grandmother's recipe and her stimulus check, Michelle is "giving back to the community one lasagna at a time."
"No matter where we come from, what we have or what we don't have, we're all here together"
RELATED: How the Worst of Times Brings Out the Best in People
First African American Female Engineer at NASA Honored
NASA is naming their headquarters building in Washington D.C. after Mary W. Jackson, our nation's first African American female engineer.
"Mary W. Jackson was part of a group of very important women who helped NASA succeed in getting American astronauts into space. Mary never accepted the status quo, she helped break barriers and open opportunities for African Americans and women in the field of engineering and technology. Today, we proudly announce the Mary W. Jackson NASA Headquarters building. It appropriately sits on 'Hidden Figures Way,' a reminder that Mary is one of many incredible and talented professionals in NASA's history who contributed to this agency's success. Hidden no more, we will continue to recognize the contributions of women, African Americans, and people of all backgrounds who have made NASA's successful history of exploration possible." —NASA Administrator Jim Bridenstine
Looking For More Happy News?

Get it 

Here

!
"Most of the important things in the world have been accomplished by people who have kept on trying when there seemed to be no hope at all."
―Dale Carnegie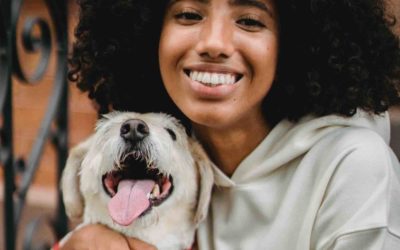 Part 1 of Kathlene McGovern's 2 part series on the best and safest ways to travel with your furry friends!
Dove Rose give us ideas on how to stay curious! Keep it Fresh in the Kitchen, on the Drive and in your Life. New ideas to keep our mind alive!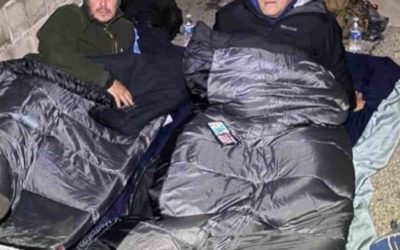 Ken Craft of Hope of the Valley lives unhoused on the streets of the San Fernando Valley for 100 hours and shares the challenges, insights and struggles he faced on this journey.