Jean's summer Watermelon Salad Recipe is inspired by a dish from her son Matthew's restaurant, Oso, in NYC. A perfect cool and refreshing summertime treat!
Refreshingly Perfect for Summer
I was introduced to watermelon salad at my son Matthew's restaurant, Oso, located in Harlem, New York.
It's such a refreshing and unusual summer salad…that I knew I wanted to offer a version of it here on insidewink. I have to admit, watermelon and feta cheese is a combination that sounds a bit odd, but it really works wonderfully together.
As with most salads, you can change up the ingredients to suite your preferences.
Enjoy!
Jean Trebek's Reliable Recipes|insidewink.com
INGREDIENTS:
4 cups seedless watermelon, cut into cubes
3 mint springs, chopped
1/4 cup red onion, finely sliced
5 oz. feta cheese, crumbled
2 cups of mixed greens – I like a combination of arugula and spinach
1 cup pitted Kalamata olives
1/2 English cucumber, halved, seeds removed and thinly sliced
1/4 cup parsley, roughly chopped
1 teaspoon lemon zest
Juice of 1 lemon
BALSAMIC DRESSING INGREDIENTS:
2 tablespoons honey
1 tablespoon Dijon mustard
1/2 teaspoon fine sea salt
1/2 teaspoon freshly crushed black pepper, finely ground
1 large garlic clove, minced
1/4 cup balsamic vinegar
3/4 cup extra virgin olive oil
DIRECTIONS:
Place watermelon salad ingredients, besides the feta cheese, in a large bowl..and very gently combine. Set aside.
In a small mixing bowl, whisk together the honey, balsamic, mustard, salt, pepper and garlic.
Add the oil and whisk thoroughly to combine.
Continue whisking until the dressing is fully emulsified.  Store dressing in a jar with a lid in the refrigerator.
Shake dressing well before drizzling it over the watermelon salad…use as much or as little as you prefer.
Just prior to serving, sprinkle the feta cheese on top.
Serve immediately.
Sorta Like Oprah Winfrey's Deviled Eggs
The perfect, make-ahead appetizer for asummer picnic. Get the recipe Here.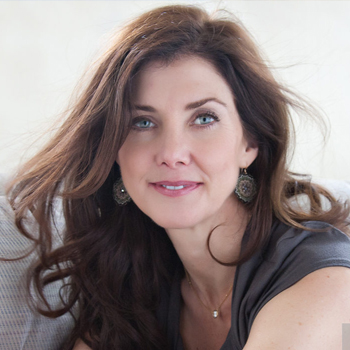 By JEAN TREBEK
Jean is a Professional Religious Science Practitioner, Reiki Master and Sound Healer. She grew up on Long Island, NY, and now lives in Los Angeles. She has two wonderful adult children, Matthew and Emily, with her beloved late husband, Alex.  Jean enjoys taking long walks, watching movies, and traveling. She is very grateful for her family, friends, Luna (the dog) and good coffee.
David Konig is a comic, an author, a comedy writer, an actor AND a painter. We feature his oil paintings and sketches, while he makes us laugh… really!
Cheryl Farrell poses some very challenging questions about Truth and the Consequences for not always being truthful.
Thank you, Ed Asner! Our little tribute to the man we invited into our living room for so many years…