Jean Trebek's Version of Oprah Winfrey's Deviled Eggs
This perfect, make-ahead appetizer was introduced to me by my friend, Ellie, who is a huge Oprah Winfrey devotee….well I am too, but Ellie makes everything that Ms. Winfrey has put her seal of approval on. (I changed the recipe a little, but it's still close to Oprah's)
I was also curious why these gems of deliciousness are called, "deviled"…and it's because of the spicy little hit you get from the paprika that's sprinkled on top.
These deviled eggs are so delicious they are sure to take center stage on your dining table.
Sorta Like Oprah Winfrey's Deviled Eggs: Jean Trebek's Version
INGREDIENTS:
12 Large eggs (use old eggs, not fresh ones as they tend to be easier to peel)
6 Tablespoons Kraft mayonnaise
1 Tablespoon Kraft Yellow mustard
2 Teaspoons Dijon mustard
2 Teaspoons Lemon juice
1 Tablespoon minced sweet pickle
1 Tablespoon soft salted butter
1 dash Worcestershire Sauce
Black pepper to taste
Paprika for sprinkling on top
DIRECTIONS:
The key to Delicious deviled eggs is boiling your eggs perfectly … which means not to over boil them, where you end up with a green tinge around your yolks. There are so many Youtube video on how to make the perfect boiled eggs.  Check it out for yourself and then come back to this recipe for the delicious filling.
After your eggs have boiled and cooled, slice each one in half lengthwise.
Scoop the yolks out into a bowl or food processor.
Place the whites on a lovely platter.
Crumble the yolks with a fork or pulse a couple of times.
Add the remaining ingredients:  mayonnaise, mustards, lemon juice, sweet pickle,
butter, Worcestershire sauce and black pepper to taste.
Mix together….or pulse until creamy mixture is achieved.
Use a small spoon to scoop the filling back into the egg whites, or you can pipe it if you want.
Sprinkle a little paprika for that extra dash of "devil-ness" and serve.
You can make them a day ahead, just keep them well covered in the refrigerator.
Makes 20 deviled egg (halves)
INDULGE!
With just four ingredients, this Walnut Crusted Goat Cheese with Apples and Honey is so incredibly easy.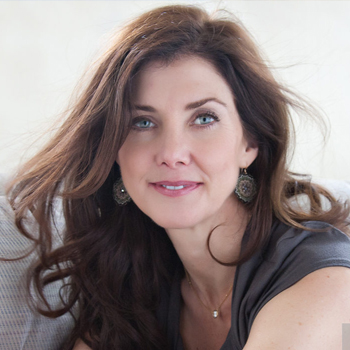 By JEAN TREBEK
Jean is a Professional Religious Science Practitioner, Reiki Master and Sound Healer. She grew up on Long Island, NY, and now lives in Los Angeles. She has two wonderful adult children, Matthew and Emily, with her beloved late husband, Alex.  Jean enjoys taking long walks, watching movies, and traveling. She is very grateful for her family, friends, Luna (the dog) and good coffee.
David Konig is a comic, an author, a comedy writer, an actor AND a painter. We feature his oil paintings and sketches, while he makes us laugh… really!
Cheryl Farrell poses some very challenging questions about Truth and the Consequences for not always being truthful.
Thank you, Ed Asner! Our little tribute to the man we invited into our living room for so many years…