Good news stories about people and places looking at issues from a new perspective to come up with creative unconventional solutions. These Happy Headlines are sure to lift you up, inspire and make you smile!
Have a good news story to share? Send us a note at [email protected]
• Let it Out. Scream! Coronavirus Stress Relief
• Sending Summer Fun Activity Boxes for Kids
• Border Collies Restoring Burnt Forests in Chili
• Wife Washes Dishes To Be With Her Husband
• Teens Create Coloring Books to Educate Kids
Coronavirus Stress Relief
Go Ahead. Let it Out. Scream!
Your mental health is important. When you feel like you have had enough and are ready to burst, the country of Iceland is here for you. They are inviting everyone to belt out their screams online at Looks Like You Need Iceland. Iceland will blast your stress releasing shriek, screech, squall or scream live into their vast and undisturbed wide-open spaces for you. And when the pandemic has calmed, head on over to stand in Icelandic beauty for real, to let it all out…or just take it all in.
REALTED: One Minute Stress Relievers That Are Helpful Any Time of Year
Sending Summer Fun Activity Boxes to Kids
Border Collies Restoring Burnt Forests in Chili
In 2017, fires ravaged more than one million acres of forest land in Chili. Three specially trained Border Collies, wearing custom backpacks, frolic through the forest regularly spreading native plant seeds to promote forest regrowth.
It's the brainchild of sisters Francisca and Constanza Torres. Border Collies are highly trainable, naturally love having a job to do, are intelligent and well focused dogs. Das, Olivia and Summer distribute more than 20 pounds of seeds per outing and cover as much as 18 miles a day. That's 10x more than any human could!
And when they are done for the day, of course they get treats! Now that's creative thinking outside the box, placing it in a backpack and putting it on a happy dog!
Follow Summer on Instagram
Wife Washes Dishes To Be With Her Husband
What do you do if your husband is in a senior care facility and you haven't seen him in 144 days due to Coronavirus restrictions? Get a job as a dishwasher! Mary Daniel's husband has Alzheimer's and is a resident in a care facility in Jacksonville, Florida where visitation has been restricted to help keep their patient's safe during the pandemic. Weeks and months went by and Mary was worried that her husband, who had been doing really well, was spending too much time alone and that would lead to a decline for her husband and his health. Then "Out of the blue…the corporate office of his memory care center called me" offering a job as a dishwasher at the care center and it was her chance to be inside the facility with her husband. Mary is so grateful for for dirty dishes and her new job.
RELATED: Matthew Trebek: Everyday Hero Serving Up True Hospitality
Be The Change Coloring Co.
Teens Create Coloring Books to Educate Kids
Four students at Long Beach Poly High School turned an advanced economic business plan assignment into an educational coloring book for kids! Lauryn Hong, Ella Matlock, Sofia Migliazza, and Erin Rogers have created a "Covid Coloring Book" that includes activity and coloring pages as well as a mask and aims to help "young kids to give them a better grasp on the problem, and how to prevent themselves from getting sick."
Their next coloring book, "Stand Up for Your-shell-ves" which is available for pre-order, focuses on racism and discrimination using "simpler ideas to explain the problems through a child's perspective."
"For every book sold, we donate 40% of the proceeds to charity"
Be the Change Coloring Co. Website
RELATED: More Good News Stories to Lift You Up, Inspire and Make You Smile!
"As soon as you open your mind to doing things differently, the doors of opportunity practically fly off their hinges."
― Jay Abraham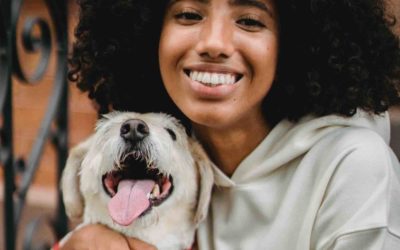 Part 1 of Kathlene McGovern's 2 part series on the best and safest ways to travel with your furry friends!
Dove Rose give us ideas on how to stay curious! Keep it Fresh in the Kitchen, on the Drive and in your Life. New ideas to keep our mind alive!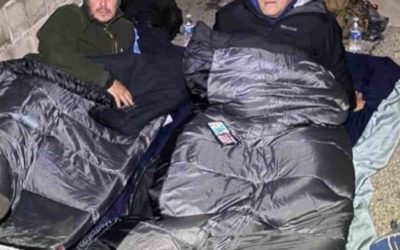 Ken Craft of Hope of the Valley lives unhoused on the streets of the San Fernando Valley for 100 hours and shares the challenges, insights and struggles he faced on this journey.