Feeling Holiday Stress?
Overwhelmed? Hurried? Anxious over all the shopping, wrapping, baking and decorating?
You've got one minute, right?
We've got some quick and easy one minute holiday stress relievers for you to help calm the madness and enjoy the holiday season!
— 5 —
One Minute Holiday Stress Relievers
Take a Big Whiff of Citrus
Grab a lemon and enjoy the calming aroma. The smell of citrus fruits can boost your serotonin production—the happy hormone—and reduce your stress levels. Citrus candles work great too.
Lemons are also a great boost for your body's immune system. Drop half your lemon in a glass of warm water and drink up. Drinking lemon water helps keep those winter sore throats and cold away.
Give Yourself the Freedom to Say NO! —Thank you.
You don't have to bake that extra batch of cookies. You don't have to add another party to your already busy schedule. Dr. Elvira G. Aletta PhD, founder of explore what's next, tells us,
"We have the freedom to choose what we choose and we need to be careful with that power."
And she reminds us that we have the freedom to choose no.
"It's OK to use our freedom to say no. All animals, and most people, will understand. They will be okay, and, most importantly, so will we."
So do less and enjoy more!
Take a breath and a moment to remember what's truly important to you. The big things and the small things. Being thankful and feeling gratitude reduces depression, improves your mental health and helps keeps you grounded.
"Gratitude is strongly and consistently associated with greater happiness. Gratitude helps people feel more positive emotions, relish good experiences, improve their health, deal with adversity, and build strong relationships."—Harvard Health
Listening to music you love can calm you down, relax blood vessels and increase blood flow. So crank up the volume and work out some of your stress and anxiety by listening to some good tunes.
Breathe. Relax. Laugh. Pet Your Dog. Take a quick minute to listen to Paul Rugg's tips and wisdom.
He's got it all figured out.
Wishing You A Blessed Stress Free Holiday Season!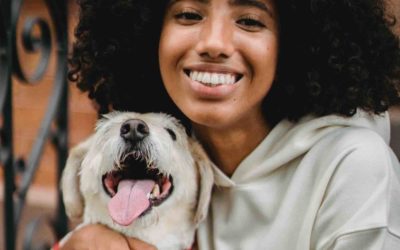 Part 1 of Kathlene McGovern's 2 part series on the best and safest ways to travel with your furry friends!
Dove Rose give us ideas on how to stay curious! Keep it Fresh in the Kitchen, on the Drive and in your Life. New ideas to keep our mind alive!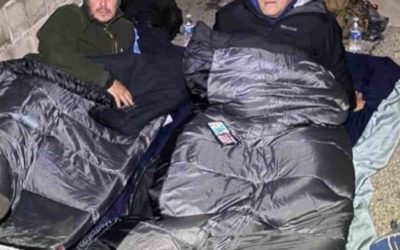 Ken Craft of Hope of the Valley lives unhoused on the streets of the San Fernando Valley for 100 hours and shares the challenges, insights and struggles he faced on this journey.