Do you have a certain person on your holiday list that is a bit more challenging to buy for than the others? I certainly do… it's my husband. Oddly enough, he's the one that I really want to get that "perfect" gift for… you know, the gift that says, you mean so much to me, thank you for being a blessing in my life, and I hope this present makes your heart sing.
My husband, Alex, is a very practical man, and that's one of the reasons why he's so hard for me to buy for.
He really doesn't like it when I spend a lot of money on him, nor does he enjoy receiving jewelry or clothes… name brands don't really matter to him. And, if there's a book or some gadget that he's interested in, he buys it for himself. I remember one year Alex mentioning to me that he'd love to learn to play a musical instrument, and so I went out and purchased a guitar with 6 lessons. I thought he'd be thrilled. Wrong. I think he gave the guitar away, and reminded me that just because he mentions something in passing, doesn't mean I should run out and get it for him.
After almost 30 years of marriage, it's still challenging for me, however I keep trying.
Sometimes I do find the perfect gift, like a set of cuff links made from Mother of Pearl that has a Fleur de Lis embossed on them. He appreciated these because he really likes the insignia of the Fleur de Lis and knew that I had gone to a lot of trouble to get them.
Sometimes, I try to create a wonderful experience for us as a gift for him…
Like when I took him to Monument Valley in Utah because he's such a big fan of John Ford, the renowned American film director. We went to see locations where many of his great Western movies were filmed, along with the world famous red rock buttes.
This year I'm thinking about restoring an old swing that's outside our guesthouse that belonged to his mother who passed away three years ago. It's where Alex enjoys sitting in the morning to read the newspaper. The swing also has a perfect view of our property. Yes, I could easily get a new swing, but that would defeat the purpose. The key to my gift-giving success lies in keeping it meaningful and purposeful. I think he will really love the refurbished swing. It will take a little more effort and energy, but the reward is that much sweeter because it's meaningful for both him and I.
I hope you find wonderful, meaningful gifts this holiday for yourself and your loved ones!
Love, Jean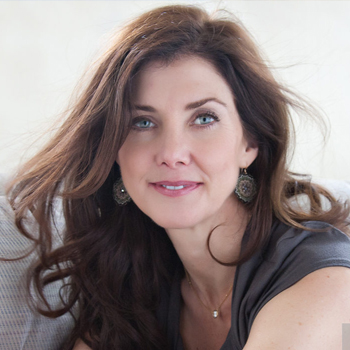 By JEAN TREBEK
Jean is a Professional Religious Science Practitioner, Reiki Master and Sound Healer. She grew up on Long Island, NY, and now lives in Los Angeles. She has two wonderful adult children, Matthew and Emily, with her beloved late husband, Alex.  Jean enjoys taking long walks, watching movies, and traveling. She is very grateful for her family, friends, Luna (the dog) and good coffee.
A heartfelt interview with one of the founders of The Waterbearers – a women-led organization that provides clean water to countries suffering from water vulnerability. Their work is full of kindness, hope and is changing the lives of many!
In her beautiful story, Kate Fuglei takes us to a small Italian town where she discovers a life lesson on enjoyment.
"I Have Been Buried Under Years Of Dust"... are the first words Emily Grodin used to express herself. Emily is on the autism spectrum and for years was unable to fully communicate. Her parents, Valerie and Tom, worked with many therapists and different modalities...