Jean's tasty, lighter, summertime lasagna
I was having a dinner party and needed a recipe for vegetarians…this recipe was a huge hit!  It's so simple to put together, and  meat-eaters love it too.  It also tastes perfect served at room temperature and served the next day.  I especially love this recipe because zucchinis are so abundant in the summer months.  If you want to jazz it up a bit, try adding some sauteed mushrooms and onions, or whatever else inspires you.
Zucchini "Noodle" Lasagna
Here are the INGREDIENTS you'll need:
1 cup of your favorite store-bought tomato sauce, divided
 8 large zucchini, ends trimmed, sliced lengthwise into 1/4-inch thick slices
 4 tablespoons Extra Virgin olive oil
 2 1/2 cups shredded mozzarella cheese, divided
 3/4 cup ricotta cheese, divided
 1/4 fresh chopped basil, divided
 1/2 Tablespoon dried Oregano, divided
 salt and black pepper
DIRECTIONS:
For the Zucchini: Preheat the oven to 425 degrees F. Lightly grease three baking sheets and set aside. Place sliced zucchini on the prepared baking sheets in one layer being careful not to overlap. Using a pastry brush, lightly brush one side of the sliced zucchini with the olive oil. Season with salt and pepper. Place in the oven and bake for about 7 minutes or until slightly cooked and you begin to see some coloration. Remove from the oven and cool.
Lower the oven temperature to 324 degrees.  
To Assemble the Lasagna: Using an 8×8 baking pan, spoon 1/3 of the tomato sauce on the bottom of the pan and spread out evenly. Arrange 1/3 of the roasted zucchini slightly overlapping in an even layer on top of the sauce. Sprinkle 1/3 of the mozzarella over the zucchini, with 1/2 of the basil and 1/2 of the oregano. Spoon 1/3 of the ricotta evenly over the mozzarella. Spoon more sauce over the ricotta and using the back of a large tablespoon, lightly spread out the sauce and ricotta cheese as well as possible.
Repeat the above process once more time.
Cover the top of the lasagna with the remaining 1/3 of the zucchini and top with the remaining mozzarella cheese.  Place the lasagna on a baking sheet and place in the oven. Bake for about 25 minutes until bubbling and you begin to see some nice coloration on top. Turn on the broiler and broil for about 1-2 minutes to make the cheese on top nice and melted, and a little crispy.  
Remove from oven, and let rest for 10 Min. before cutting/serving.
Enjoy!!
Jean's Reliable Recipes
Bacon, Butter & Garlic Make These Simple, Yet Elegant, Scallops Recipe a Must Try!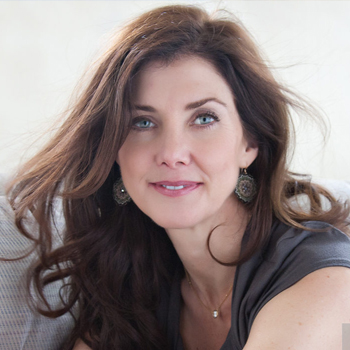 Jean Trebek
Jean is a Professional Religious Science Practitioner, Reiki Master and Sound Healer. She grew up on Long Island, NY, and now lives in Los Angeles with her wonderful husband of 29 years, Alex, and has 2 amazing adult children, Matthew and Emily. Jean enjoys taking long walks, watching movies, and traveling. She is very grateful for her family, Willy the dog, friends and good coffee.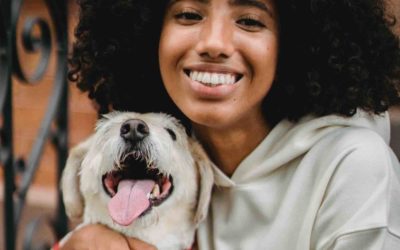 Part 1 of Kathlene McGovern's 2 part series on the best and safest ways to travel with your furry friends!
Dove Rose give us ideas on how to stay curious! Keep it Fresh in the Kitchen, on the Drive and in your Life. New ideas to keep our mind alive!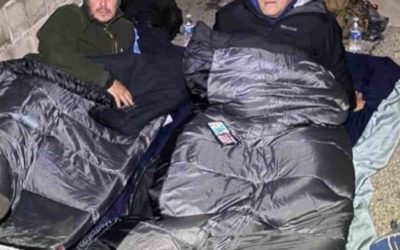 Ken Craft of Hope of the Valley lives unhoused on the streets of the San Fernando Valley for 100 hours and shares the challenges, insights and struggles he faced on this journey.