Bacon, Butter & Garlic Make These Simple, Yet Elegant, Scallops a Must Try Recipe.
This is such an easy and yet elegant dish…serve it over linguine pasta or rice.
Bacon Scallops with Garlic Butter Sauce
Serves 4
Ingredients:
4 slices bacon, diced
1 pound scallops
Kosher salt and freshly ground black pepper, to taste
1/2 cup unsalted butter
3 cloves garlic, minced
1/2 teaspoon dried oregano
1/2 teaspoon dried basil
1/2 teaspoon crushed red pepper flakes, optional
2 tablespoons chopped fresh parsley leaves
Directions:
Heat a large skillet over medium high heat. Add bacon and cook until brown and crispy, about 6-8 minutes. Drain excess fat; reserving 1 tablespoon in the skillet. Transfer bacon to a paper towel-lined plate.
Remove the small side muscle from the scallops, rinse with cold water and thoroughly pat dry. Season scallops with salt and pepper, to taste. Working in batches, add scallops to the skillet in a single layer and cook, flipping once, until golden brown and translucent in the center, about 1-2 minutes per side. Set aside and keep warm.
Melt butter in the skillet. Add garlic, oregano, basil and red pepper flakes; season with salt and pepper, to taste. Cook, stirring frequently, until fragrant, about 1-2 minutes. Stir in bacon and scallops.
Serve immediately, garnished with parsley, if desired.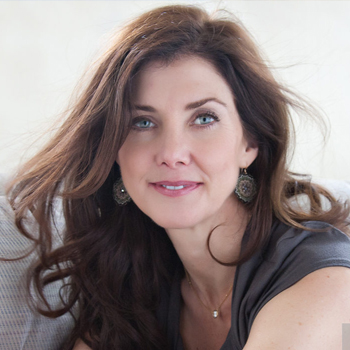 Jean Trebek
Jean is a Professional Religious Science Practitioner, Reiki Master and Sound Healer. She grew up on Long Island, NY, and now lives in Los Angeles with her wonderful husband of 29 years, Alex, and has 2 amazing adult children, Matthew and Emily. Jean enjoys taking long walks, watching movies, and traveling. She is very grateful for her family, Willy the dog, friends and good coffee.
The guilty verdict on the Derek Chauvin case was monumental. What happens now is up to us. Can we step up?
The Power of Hope the Noun is truly a life saver as the mother of Black children, Cheryl Farrell, processes rampant social injustices. A powerful must read…
The Academy Director for Bay Path Practical Nursing reached out about these three woman and the small kindnesses these nurses-to-be have shown.