Fill your "Un-Holiday" Craving!
At some point during the holiday season, you will crave anything that DOES NOT say holiday. Yes, holiday dishes are intoxicating, but it's tough to keep up the joy for 6-7 weeks straight. SO, here is a great recipe, that will both satisfy that un-holiday craving, make plenty for a gathering and won't be in the "ugh, I wish I hadn't eaten all of that" category. Enjoy!
Smoky Slow Cooked Pork LoinMini Open-Faced Quesadillas with Avocado Crema
insidewink's Reliable Recipes/ insidewink.com
Smoky Slow Cooked Pork LoinMini Open-Faced Quesadillas with Avocado Crema
For the Pork:
Ingredients:
Organic Pork Loin 1 – 2/12 to 3 lb. Out of package and patted dry
Smoked Sea Salt 1 ½ Tbs. Smoked Sea Salt
Ground Cumin 1 Tbs.
Ground Coriander 2 tsps.
Chili Powder 1 tsp.
Ground Pepper 5 grinds
Instructions:
Combine the Sea Salt thru the ground pepper, mix well.
Rub the pork loin or rather massage the pork loin – feel free to get lost in your thoughts ☺.
Place loin in slow cooker – pre heated to high. Cook on high setting for 30 min. Then turn to medium/low for another 4-5 hours.
Add a bit of water if enough juice hasn't been created by the loin.
At the five-hour mark, the loin should be tender enough to easily shred.
Shred the pork and replace in the slow cooker on low or turned off – just need to keep it warm.
For the Mini Open-faced Quesadillas and Avocado Crema:
Ingredients:
Organic Black Beans 2 Cans
Street Taco Sized Organic Corn Tortillas Number as needed
Goat White Cheddar Cheese Grated – enough for 2 Ts per quesadilla
Organic Cilantro One large bunch – chopped with ½ cup set aside
Organic Avocado 1 Small to Medium
Organic Salsa Verde 2 Ts
Lime 1 large – ½ juiced
Smoked Sea Salt ½ tsp.
Organic Garlic 2 cloves
Ground Cumin 1 tsp. (for the beans) and 3 tsps. for avocado crema
Goat Cream Cheese 1 Tbs.
Kosher Salt
Ground Pepper
Instructions:
For the Avocado Crema:
Combine the ½ Cup Cilantro, Avocado, Goat Cream Cheese, Salsa Verde, Lime juice, 3 tsps. of Ground Cumin, Smoked Sea Salt and about ½ cup warm water.
Blend until smooth.
Taste for salt balance and if needed add a bit more water.
For the Quesadillas:
First, give the black beans a little boost.
Heat them up on low with the two cloves of garlic, 1 tsp. of cumin, and a pinch of kosher salt and ground pepper.
Add water as needed so that they do not dry out.
Heat up on low for a good 10 minutes.
Fish out the garlic chunks.
To assemble the quesadillas:
Remove pork from slow cooker and roughly chop up into bite size chunks. ** You may have extra after this meal. Use for nachos, tortas, Cuban styled pulled pork sandwiches, or street tacos.
Using an iron skillet or heavy bottom pan, heat up each tortilla on one side for a good minute – looking for a crispy-ness, flip and top with 2 Ts of grated white cheddar goat cheese, cover with large lid to encourage melting.
Top each tortilla with 2 Ts black beans.
Slide each prepped tortilla onto a serving plate to finish.
Add a heaping ¼ cup of the pork to each tortilla, drizzle with about 2 Ts Avocado Crema and finish with a sprinkle of chopped cilantro.
Yields: 15 Servings
Reliable Recipes' Ann Hickey
Over the past four years, we have shared so many great recipes and now we are so happy to share something even better… Ann Hickey! Read About Ann Here
Ann Hickey – MPH, Chef, Health and Wellness Coach
Ann is a proud middle child of seven who grew up in a busy kitchen she ironically avoided when it came to making salads.
Her home in Sherman Oaks is ground zero for culinary risk taking and recipe experimentation. Her beloved and brutally honest taste testers include her husband, son, daughter, and son-in-law.
Ann is a devoted entrepreneur who built a successful hand-crafted marshmallow business from scratch. Following the sale of that company, she went back to her roots of healthy, heart loving cooking. When she's not cheffing, you'll find her blowing off the stink on the tennis court or her road bike.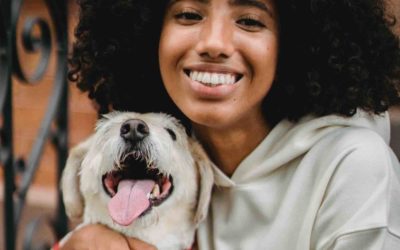 Part 1 of Kathlene McGovern's 2 part series on the best and safest ways to travel with your furry friends!
Dove Rose give us ideas on how to stay curious! Keep it Fresh in the Kitchen, on the Drive and in your Life. New ideas to keep our mind alive!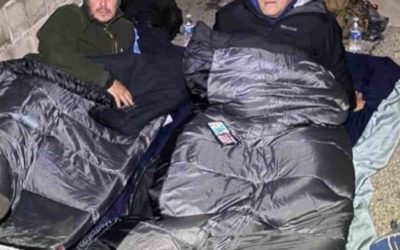 Ken Craft of Hope of the Valley lives unhoused on the streets of the San Fernando Valley for 100 hours and shares the challenges, insights and struggles he faced on this journey.