Over the past four years, we have shared so many great recipes and now we are so happy to share something even better… Ann Hickey! Ann is a wonderful chef and wellness coach and her creations will be featured in Reliable Recipes (we can't wait to try them). She has roots in healthy, heart-loving cooking and her recipes always have a fun twist.
Just so we get to know her a little, here's how Ann describes herself:
I love to laugh, I love to cycle, I love to watch hockey, I love to play tennis.  BUT, I am driven to create, assemble, bake, cook, saute, braze, chop/toss food that is bursting with flavor and feeds my body what it craves – fuel to live and enjoy all of those other things that I love to do.  It's a self-serving cycle, I admit, but it's a joyous one, and I simply can't see living any other way.
I certainly didn't start out this way, in fact, as a child, I refused to eat salads or even help my mom (of seven kids) in the kitchen. Apparently, I would calmly explain "it gives me a headache to reach under the cabinet and get the salad bowl out, sorry mom".  What a little worm I was. 
As my mother's job of turning out army style meals transformed to smaller meals (less kids to feed as they moved out), she read Gourmet and Bon Appetit magazines religiously and taught herself how to create some amazing meals.  And I paid attention. 
I went on to work in about 10 restaurants in college days and I paid attention there as well.  Formal school didn't happen for  years to come. I finished under and post grad at CSUN In Public Health and worked at USC as a Health Education and Disease Prevention Specialist for nearly 10 years, while cooking on the side for friends and family.  Two kids later, I stuck closer to home – enter culinary school.  Thereafter, I went on to personal cheffing and catering for a few years.  Learned a LOAD.  So much so, that I had the audacity to say "hey, I think I'll make a food item, package it and sell it!".
So, I started a hand-crafted marshmallow business.  Eighteen years later, I sold it and returned to my health and wellness roots.  After a wonderful short, but intensive program from Dr. Sear's Health and Wellness Institute, I am back in the saddle. 
But why healthy food?  And why now (ish)?  Like many people, it stemmed from a story of a health crisis.  Back towards the beginning of that wild marshmallow making chapter, I contracted adult mononucleosis. Yikes. No fun.  Suddenly sugar is an issue, a big issue.  Due to being IN that business, I fought it for as long as I could, but managing some new giant customers (Starbucks/Panera Bread), a back injury, shoulder surgery, and raising two kids (one with special needs) proved to be just too much for my health, all of it, mental, physical, spiritual, and emotional. 
Fast forward to a reset.  A serious reset.  Purge the sugar, cut the gluten, no more (bovine)dairy and healthy fats only.  I've re-educated myself and I'm still learning, but what a beautiful surprise it has been to find that cooking and eating whole, unprocessed, colorful, mostly organic foods is so much more thrilling than I ever could have imagined!  
And now… just in time for Valentine's Day…
below is Ann's first recipe for us.
Thank you, Ann!
These little gems are insanely delicious, but what is even better is they are not-to-sweet, as an indulgent dessert option (not to mention the flavanols along with a dose of healthy grains and fats). 
Granola & Dark Chocolate Nut Butter Bites
insidewink Reliable Recipes/ insidewink.com
INGREDIENTS:
¾ Cup Organic Granola (plain, no flavors – Trader Joe's Ancient Grains is a good option )
½ Cup Plain Unsalted Peanuts
2 Ts Almond Butter
1T Honey
¼  Cup Organic Creamy Peanut Butter
¼  Cup Organic Creamy Almond Butter
½ Cup Dark Chocolate Chips (70%)
2 Tsps. Coconut Oil
Sea Salt
DIRECTIONS:
Using a food processor, combine the first four ingredients and pulse until mixture clumps together. 
Without a processor – finely chop the granola and peanuts and using gloved hands mix in the honey and almond butter until it clumps together.
In a twelve serving mini muffin pan, place aprox. 1 T of granola mixture in each indent – using a small dowel or your fingers, mold into a tart crust like structure.  Don't worry if they are not perfect, in fact the less perfect the better! 
Place mini muffin tray in freezer to set up. 
Combine creamy peanut butter and almond butter in a microwave safe glass measuring cup. 
Cook for 30 – 45 seconds until warm and pourable. 
Mix well and remove mini muffin tray from freezer. 
Pour nut cream mixture into each cup until approx.  ¾" full. 
Place tray back in freezer to set.
Combine dark chocolate chips and coconut oil in a microwave safe glass measuring cup. 
Cook for 30-40 seconds and mix in one direction until glossy and pourable. 
Remove tray from freezer and top each cup with a layer of the dark chocolate. 
They can either be frozen again or refrigerated to finish setting – about 15 minutes. 
Top each mini bite with sea salt and serve.
Serves 12 – Happy Eating!!
Ann Hickey – MPH, Chef, Health and Wellness Coach
Ann is a proud middle child of seven who grew up in a busy kitchen she ironically avoided when it came to making salads.
Her home in Sherman Oaks is ground zero for culinary risk taking and recipe experimentation. Her beloved and brutally honest taste testers include her husband, son, daughter, and son-in-law.
Ann is a devoted entrepreneur who built a successful hand-crafted marshmallow business from scratch. Following the sale of that company, she went back to her roots of healthy, heart loving cooking. When she's not cheffing, you'll find her blowing off the stink on the tennis court or her road bike.
Classic Lemon Meringue Pie
We LOVE Sweets! If you are like us, here's another delicious Reliable Recipe!  Homemade pie crust, velvety lemon custard filling, and lusciously sweet meringue topping… Get this Recipe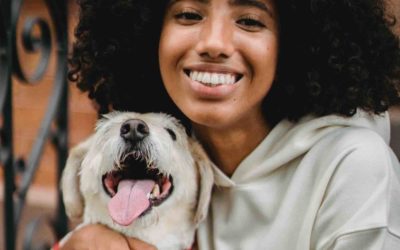 Part 1 of Kathlene McGovern's 2 part series on the best and safest ways to travel with your furry friends!
Dove Rose give us ideas on how to stay curious! Keep it Fresh in the Kitchen, on the Drive and in your Life. New ideas to keep our mind alive!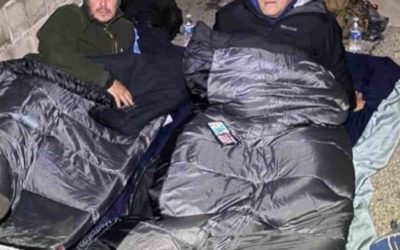 Ken Craft of Hope of the Valley lives unhoused on the streets of the San Fernando Valley for 100 hours and shares the challenges, insights and struggles he faced on this journey.