This recipe is one of the all-time repeat visitors to our home. Its requested by my adult children sounding like 6 year olds "pleeeeaaase Mom, pleeeeease make your peppers!" Then a semi-sincere look of "or I will die".
Although this recipe technically falls into the category of "condiment" it is such a winner, it pre-empts the main dish – instead of what am I am going to make with this chicken, it's all about what can we put these addictive peppers on? The answer is "almost anything".
**A quick note about time for this recipe, it isn't a quickie, but if you are short on time, using jarred roasted peppers to AUGMENT a few charred peppers will not cause the foodie police to make an arrest. Use only jarred and you might want to get a lawyer ;).
Yield : Approx. 2 cups
Roasted Red Peppers
insidewink's Reliable Recipes/ insidewink.com
INGREDIENTS:
Organic Bell Peppers 7-8 Med. Sized
Organic Garlic 4-5 cloves
Organic Fresh Basil 2 cups loose leaves
Balsamic Vinegar 2 ½ Tbs.
Olive Oil 3 Tbs.
Kosher Salt ¼ t.
Ground Pepper 7-8 grinds
Aleppo Pepper 2 pinches
DIRECTIONS:
For grilling:
Heat outdoor grill to about 400F.
Place peppers directly on grill bars – cook to char each pepper on all sides.
Once each pepper is thoroughly charred, transfer to shallow dish, place the shallow dish in a paper bag and close tightly.
This is how the charred skins will steam off or loosen up when you go to cut them up.
Set aside for a good hour or so.
For an indoor range:
Char each pepper over a high flame – be sure to turn to char all sides.
Once completed, follow the paper bag instructions above.
To make the peppers:
You will be using either a metal or glass prep bowl.
Remove the peppers from the paper bag.
Using kitchen gloves and the back side of a knife, remove the charred skins.
Retain all or as much of the oils from the peppers as possible. Oils from the peppers will be dark and a bit thicker than the water that can collect inside the pepper – go ahead and toss the inside pepper water.
There may be a small puddle of pepper oil in the shallow dish, keep that and all that collects on the cutting board – pour it into the prep bowl as you go along.
Once the pepper skins are skinned, cut them (if they haven't already split in half) and deseed them as best as you can. A few seeds in the final mix is not do-or-die.
Once deseeded, slice each pepper into long narrow strips about a half an inch thick and then across to halve the strips – scrape into prep bowl.
Chop the fresh basil roughly and swipe into the bowl.
Mince the garlic. Add to the peppers.
Add the olive oil, balsamic vinegar, salt, pepper, and the Aleppo pepper.
Mix gently and set the peppers aside – preferably on a warm stove or countertop.
Let them marinate for a good four or so hours.
Serving suggestions are almost endless.. Serve as an appetizer with crusty bread, or grilled bread. Serve with chicken, pork, or steak. Top your favorite wholegrain flatbread and top with crumbled feta or goat cheese. These are also perfect to top a veggie lasagna or toss with pasta and a protein. Any way you enjoy these delicious peppers, you and your family or guests will NOT be disappointed.
Reliable Recipes welcomes Ann Hickey
Over the past four years, we have shared so many great recipes and now we are so happy to share something even better… Ann Hickey! Read About Ann Here
Ann Hickey – MPH, Chef, Health and Wellness Coach
Ann is a proud middle child of seven who grew up in a busy kitchen she ironically avoided when it came to making salads.
Her home in Sherman Oaks is ground zero for culinary risk taking and recipe experimentation. Her beloved and brutally honest taste testers include her husband, son, daughter, and son-in-law.
Ann is a devoted entrepreneur who built a successful hand-crafted marshmallow business from scratch. Following the sale of that company, she went back to her roots of healthy, heart loving cooking. When she's not cheffing, you'll find her blowing off the stink on the tennis court or her road bike.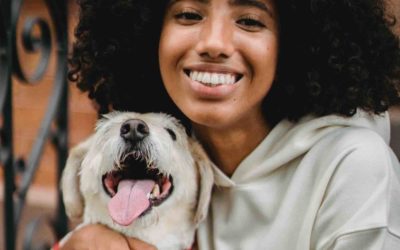 Part 1 of Kathlene McGovern's 2 part series on the best and safest ways to travel with your furry friends!
Dove Rose give us ideas on how to stay curious! Keep it Fresh in the Kitchen, on the Drive and in your Life. New ideas to keep our mind alive!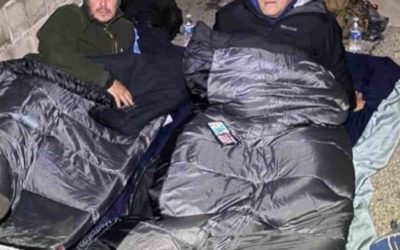 Ken Craft of Hope of the Valley lives unhoused on the streets of the San Fernando Valley for 100 hours and shares the challenges, insights and struggles he faced on this journey.