We're Obsessed with Chocolate Cake, too!
Clearly, this is a recipe for chocolate cake.  I've made my fair share over the years.  I've made them with mayo, applesauce, no flour, nut flours, dark, milk, boozy and some sinking under layers of frosting.
What first drew me to this amazing creation was my obsession with the Suzy Q, the cake part, not so much the filling.  And I'm not kidding when I say obsession.  I started babysitting at age nine just to earn money to buy those suckers – which, by the way, was a solid three-mile bike ride up and down hills to the local candy shop. 
At any rate, I digress.  This is a recipe that reflects my pursuit of a cake I could eat (as I had to go without for at least 15 years) and meet my Suzie Q standards.  This recipe has quite a few hashtags – dairy, gluten, nut free and low in sugar.  And it is excellent and chocolatey and dare I say Suzie-Q-esq? 
Chocolate Cake with Ganache Drizzle
insidewink's Reliable Recipes/ insidewink.com
INGREDIENTS:
Gluten Free Flour (King Arthur) – 1 Cup
Dark Cocoa Powder – ½ Cup
Baking Soda – ½ t
Baking Powder – 1 t
Cinnamon – 1 t
Cayenne Pepper – ¼ t or a pinch
Salt – ½ t.
Brown Sugar – ¼ Cup
Whole Earth Baking Blend Stevia/Sugar – ¼ Cup
Eggs – 2 Large (room temp)
Organic Pumpkin Puree 1 Cup
Olive Oil – ½ Cup
Oat Milk – ½ Cup
Vanilla Extract – 1 t
Dark Choc Chips (60%) – ½ Cup
DIRECTIONS:
Pre-heat Oven to 375 F
Set eggs out to warm up to room temp while preparing batter.
Lightly grease a 9" round cake pan, set aside.
Using a whisk, combine the dry ingredients until well incorporated.
In a separate glass or metal bowl, using a blender, whip together the sugars and the eggs until lightly fluffy-ish.
Blend in the pumpkin and the Oat Milk.
With the blender going on medium slowly drizzle in the olive oil.
Blend in the vanilla extract and in one third amounts, with the blender on low, blend in the dry ingredients.
Lastly, hand and mix in the chocolate chips.
Pour the batter into the greased pan and cook for 30-35 minutes or until the cake has puffed up and top crust has cracked a bit.
Serve with Oat Whipped Cream and/or Moo-Less Chocolate Ganache Drizzle
Serves 6-8
Moo- Less Chocolate Ganache
INGREDIENTS:
Dark Chocolate or Bittersweet Choc Chips – 8 oz.
Ripple Creamer – 1 Cup
Dash of sea salt
DIRECTIONS:
In a microwave or stove top, heat the Ripple branded creamer until just simmering.
Add the chocolate chips and stir in a clockwise direction until well incorporated, add salt and set aside to cool.
Refrigerate to store.
To use, heat up gently (on low) in a saucepan.
Yield aprox. 2/3 cup
Reliable Recipes welcomes Ann Hickey
Over the past four years, we have shared so many great recipes and now we are so happy to share something even better… Ann Hickey! Read About Ann Here
Ann Hickey – MPH, Chef, Health and Wellness Coach
Ann is a proud middle child of seven who grew up in a busy kitchen she ironically avoided when it came to making salads.
Her home in Sherman Oaks is ground zero for culinary risk taking and recipe experimentation. Her beloved and brutally honest taste testers include her husband, son, daughter, and son-in-law.
Ann is a devoted entrepreneur who built a successful hand-crafted marshmallow business from scratch. Following the sale of that company, she went back to her roots of healthy, heart loving cooking. When she's not cheffing, you'll find her blowing off the stink on the tennis court or her road bike.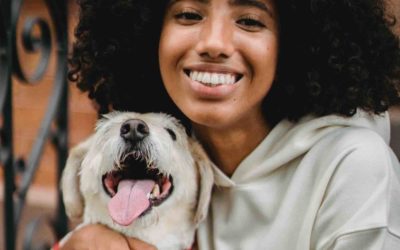 Part 1 of Kathlene McGovern's 2 part series on the best and safest ways to travel with your furry friends!
Dove Rose give us ideas on how to stay curious! Keep it Fresh in the Kitchen, on the Drive and in your Life. New ideas to keep our mind alive!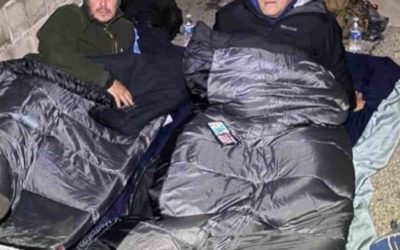 Ken Craft of Hope of the Valley lives unhoused on the streets of the San Fernando Valley for 100 hours and shares the challenges, insights and struggles he faced on this journey.