As summer approaches, it is useful to have a handful of go-to salads on file.  With the ease of using a poached chicken breast, a quick dressing, and some staples in the pantry, this salad is one of my all-time favorites.  
A quick note about arugula.  It is often sold in two ways – Wild Arugula or often sold as Wild Rocket, or farm planted arugula which can also be called Rocket Salad – so confusing!  But they look and taste different enough to tell apart.  Wild Rocket is much spikier and has a distinctly peppery taste.  Farm raised has larger leaves and is less spicy.  Both will work for this salad.   Arugula is also packed with vitamins (A,K, C and B), high in chlorophylls, and known to be heart healthy, and cancer fighting.  
Serves: 4
Curry Chicken Salad with Turkish Apricots and Pistachios
insidewink's Reliable Recipes/ insidewink.com
INGREDIENTS:
For the salad:
Organic Arugula 4 – 5 cups
Organic Chicken Breast 1 – poached and shredded
Organic Celery 2 Ribs, diced
Organic Carrot 1 Large, diced
Organic Edamame ½ cup, shelled
Organic Green Onions 3-4 thinly sliced
Organic Dried Apricots 1/4 cup thinly sliced
Organic Unsalted Pistachios 1/3 cup
Organic Cilantro 1/4 cup, roughly chopped
For the dressing:
Organic Goat Yogurt ¼ cup
Organic Mayo or Vegan Mayo 1/3 cup
Organic Lemon 1 medium sized, juiced
Organic Curry Powder 1 tsp.
Organic Cumin Powder 1/2 tsp.
Organic Turmeric Powder ¼ tsp.
Organic Coriander Powder ¼ tsp.
Kosher Salt ¼ tsp.
Pepper 6-8 grinds
DIRECTIONS:
To poach the chicken breast – bring a pan of water with lemon slices, a couple of bay leaves and curry leaves (if you have them on hand) to a boil.
Place the chicken breast in the boiling water, lid it fast, and take it off the heat.
Leave it in the hot water for up to an hour. But it should be fine after twenty minutes.
Remove the chicken from the water and let it rest for about five minutes.
Shred using a fork or gloved hands.
Combine the salad ingredients, minus the arugula, and toss gently.
For the dressing, combine each of the ingredients in a small glass or metal bowl, whisk and taste for adjustment of salt or pepper.
If you like a slightly sweet taste to your curry salad, add a few drops of agave syrup.
Plate by arranging about 1 cup of arugula as the base, then 1 cup of mixed chicken ingredients and top with a generous drizzle of the curry dressing.
Serve with whole wheat pita and enjoy!
Reliable Recipes welcomes Ann Hickey
Over the past four years, we have shared so many great recipes and now we are so happy to share something even better… Ann Hickey! Read About Ann Here
Ann Hickey – MPH, Chef, Health and Wellness Coach
Ann is a proud middle child of seven who grew up in a busy kitchen she ironically avoided when it came to making salads.
Her home in Sherman Oaks is ground zero for culinary risk taking and recipe experimentation. Her beloved and brutally honest taste testers include her husband, son, daughter, and son-in-law.
Ann is a devoted entrepreneur who built a successful hand-crafted marshmallow business from scratch. Following the sale of that company, she went back to her roots of healthy, heart loving cooking. When she's not cheffing, you'll find her blowing off the stink on the tennis court or her road bike.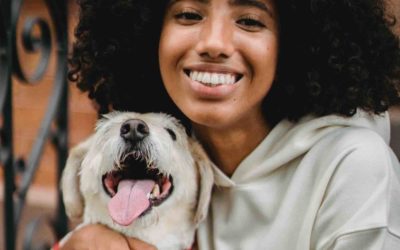 Part 1 of Kathlene McGovern's 2 part series on the best and safest ways to travel with your furry friends!
Dove Rose give us ideas on how to stay curious! Keep it Fresh in the Kitchen, on the Drive and in your Life. New ideas to keep our mind alive!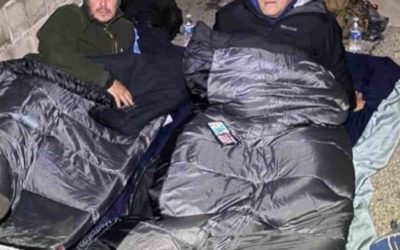 Ken Craft of Hope of the Valley lives unhoused on the streets of the San Fernando Valley for 100 hours and shares the challenges, insights and struggles he faced on this journey.