"I Have Been Buried Under Years Of Dust"
… are the first words Emily Grodin used to express herself.
Emily is on the autism spectrum and for years was unable to fully communicate. Her parents, Valerie and Tom, worked with many therapists and different modalities until one day Emily had a breakthrough! 
Against the backdrop of years of continous unconditional love, strength, and challenges, Emily's life story and her words resonate deeply in the book "I Have Been Buried Under Years Of Dust: A Memoir of Autism and Hope". The experience of reading Emily's poems is multi-faceted. The words and thoughts are universal, made all the more poignant after reading of her experiences… all in their book that you really won't be able to put it down.
How We Met Valerie and Emily…
I love it when I'm introduced to wonderful people doing and revealing amazing things! 
What I've come to realize within so many inspiring stories is that we are either advocating for another or for ourselves… and that is the truth of Emily Grodin and her devoted mom, Valerie Gilpeer.
Emily Grodin and Valerie Gilpeer were introduced to me via Learning Rights Law Center, which is a wonderful organization that advocates educational rights on behalf of others (we actually did an article on the Center here). 
This year, Emily Grodin and The Trebek Family Foundation are receiving awards from Learning Rights. We each have our own reason for being celebrated…. Emily is an advocate for herself and others in trying to allow access to a deeper understanding of people with autism and The Trebek Family Foundation for celebrating and supporting the powerful advocating services offered by Learning Rights Law Center.
Emily shared one of her poems below…a truly beautiful gift…
Speak My Language

 
by Emily Faith Grodin    8/6/2020
A look on my face,
an expression, as they say
is often worth more than a hundred words.
But to simply take it 
at face value would be a mistake. 
To speak my language 
is to listen without hearing. 
It is to talk
without speaking.
And many would think,
"what an impossible feat!"
So how cosmic for me
to know that I am heard
without ever having
to utter a word.
But it's more than just my moving face
that gets semantics across
every inch of skin and body 
help me speak when words are lost.
To speak my language
is to look without seeing. 
Is to talk
without speaking.
 When betrayal happens our foundation crumbles from underneath us, here's how to let go!
How we were taken care of when we were young has everything to do with how we show up in our relationships today.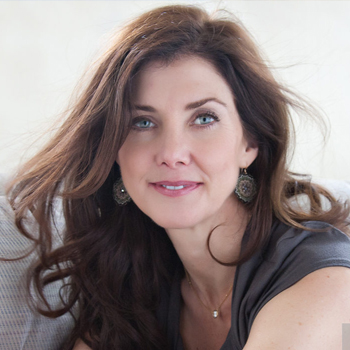 By JEAN TREBEK
Jean is a Professional Religious Science Practitioner, Reiki Master and Sound Healer. She grew up on Long Island, NY, and now lives in Los Angeles. She has two wonderful adult children, Matthew and Emily, with her beloved late husband, Alex.  Jean enjoys taking long walks, watching movies, and traveling. She is very grateful for her family, friends, Luna (the dog) and good coffee.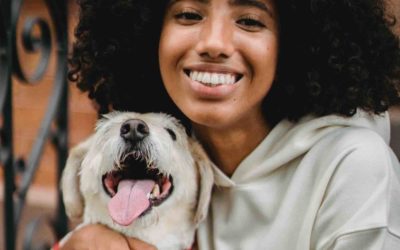 Part 1 of Kathlene McGovern's 2 part series on the best and safest ways to travel with your furry friends!
Dove Rose give us ideas on how to stay curious! Keep it Fresh in the Kitchen, on the Drive and in your Life. New ideas to keep our mind alive!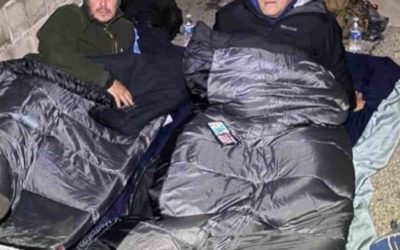 Ken Craft of Hope of the Valley lives unhoused on the streets of the San Fernando Valley for 100 hours and shares the challenges, insights and struggles he faced on this journey.