Falling in love may be something that just happens, but many couples find that, after a while, love, passion, all those little sparks, become a matter of choice. And some days that choice — the choice to continue being devoted to your spouse — doesn't always come naturally or easily.
There's nothing wrong with this, all relationships — friends, family, lovers — require a certain level of effort. When you've been with someone for a long time, it's easy to get swept up in the day-to-dayness of your lives — work, carpools, cooking, cleaning, paying the bills — until suddenly you realize… the spark has fizzled.
Without getting too science-y, a spark is simply energy that passes between two conductors, energy that triggers ignition and combustion. It's just a little bit of applied chemistry. What does all this mean when it comes to the spark in your relationship? We think applying a little extra energy can go a long way to recreating the chemistry you once shared with your partner.
So, if the spark in your relationship needs a little attention, read on to see our tips for reignition…
While the term "Date Night" has become overused — dare we even say schmaltzy — there are some super-solid reasons, backed up by some super-solid psychology for dating your long-term partner or spouse. One of the most substantial rationales for making time to "date" your significant other is that planned time together enhances not just your intimacy, but your friendship, and friendship is a critical part of any intimate relationship. So try dusting off your dating skills with some of these ideas…
Revisit your first or your favorite date
Cast your mind back to the beginning of your relationship — all the butterflies and excitement — and do it all again!
Commit to visiting/eating/seeing something brand new every month.
Start with the sights/pastimes one or both of you have always wanted to see or try, then use this exercise to spend time together planning, or plot to surprise one another!
Understand Each Other's Love Language
It Takes All Kinds
You might be waiting for words of affirmation while your partner is busy making you breakfast — the best way they know to show you love. Understanding each other's love language can help you avoid conflict and show your partner affection in ways they understand it.
Learn your own love language.
To be able to communicate to your partner what makes you feel loved you must first learn to recognize your own love language. What makes you feel loved and supported? Once you are able to speak your truth, your partner will more easily be able to speak theirs.
Make it fun!
When it comes to learning the language of love, books and quizzes and

card games

abound! Commit to enjoying the experience of learning your partner's love language.
Practice makes perfect.
Okay, maybe not

perfect

, but actually taking time to practice your and your partner's love language helps to let one another know you're committed to getting to know each other even more deeply.
Add Some Spice in the Bedroom
Listen To Mae
— Mae West in Myra Breckinridge
Mae might not have been thinking about mattresses when she uttered that line but, believe it or not, experts say that your choice of mattress can improve your sex life. The folks at Shape Magazine have put together a comprehensive list of the best mattresses for sex based on bounce, firmness, silence and… yes, "vigorous activity." It's an article after Mae's own heart!
— Mae West in Sextette
Okay, Mae, sex isn't the whole story in marriage, though it comprises some its prime chapters. An article from The Cut assures us that boredom in the bedroom is not only common, but can actually be a good thing, as it forces us to pay attention to the relationship. They say that a bit of storytelling — creating your own erotica with your partner, brainstorming a sexual bucket list, or writing a provocative text to your significant other — are just a few ways to fight ennui in the bedroom.
― Mae West
We're with you, Mae! But if you need more proof that sometimes slower is better, our friends at Oprah Magazine agree. They write that "slowing down" during sex "helps partners concentrate on touch and movement, which means you'll experience a more intense connection." A great piece of advice and only 1 of 20 tips the article gives to help break up monotony in the boudoir.
While it may take a bit of work in the beginning, learning to reignite and maintain the spark in your relationship is one of the most vital things partners can do to honor their commitment to one another.
By Kyla Stewart
Kyla is a former content writer, who decided to start her own blogging site and become a digital nomad. She managed to create a platform where all her previous clients are gathered – so they can merge and learn from each other! Her main motto is "sharing is caring" and her goal is to see the world from different perspectives!
"I lose patience with those who preach being in the moment as if it's always a pleasant thing. It's not and that's OK."—Dr. Elvira Aletta
Helpful tips to move forward with the college application process now that Covid-19 has changed the rules of the game.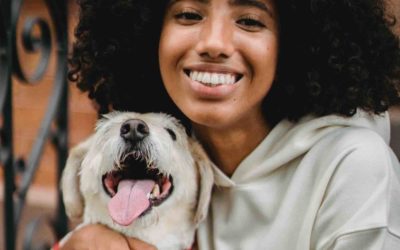 Part 1 of Kathlene McGovern's 2 part series on the best and safest ways to travel with your furry friends!
Dove Rose give us ideas on how to stay curious! Keep it Fresh in the Kitchen, on the Drive and in your Life. New ideas to keep our mind alive!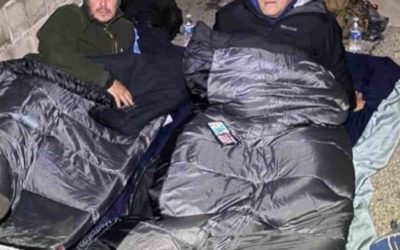 Ken Craft of Hope of the Valley lives unhoused on the streets of the San Fernando Valley for 100 hours and shares the challenges, insights and struggles he faced on this journey.