Hail to the tried and true zucchini… it definitely is one of my favorite summertime vegetables! Not only for it's nutritional benefits but also because it is actually easy to grow in my garden and it's such a versatile vegetable to incorporate in countless dishes.
For this recipe, the elongated size and shape are perfect for cutting into fries.  Try to cut them into consistently sized pieces so that they bake evenly… about 3 to 4 inches long and about 1/2 to 3/4 inches wide.
I like to use the small to medium sized zucchini for their more sweeter and tender texture. Make sure to leave the outer green skin on so that the zucchini spears hold together while baking.
Pile them neatly on a serving platter and accompany them with the yogurt dipping sauce.  This dish can be served as an appetizer, or alongside a main entree such as chicken or grilled salmon.
Baked Parmesan Zucchini Sticks
with Yogurt Herb Dipping Sauce
Jean Trebek's Reliable Recipes|insidewink.com
BAKED PARMESAN ZUCCHINI STICKS
INGREDIENTS:
4 zucchini (small in size), ends cut off and quartered lengthwise
3/4 cup freshly grated Parmesan cheese
3/4 teaspoon dried oregano
3/4 teaspoon dried thyme
3/4 teaspoon dried basil
1/2 teaspoon garlic powder
salt and freshly ground black pepper, to taste
3 tablespoons olive oil
2 rounded tablespoons chopped fresh parsley leaves
DIRECTIONS:
Preheat oven to 350 degrees F.
Coat a cooling rack with nonstick spray, such as Pam, and place on top of a baking sheet, set aside.
In a small bowl, mix together the Parmesan, thyme, oregano, basil, garlic powder, salt and pepper to taste.
Place zucchini onto prepared baking sheet.
Drizzle with olive oil and sprinkle with Parmesan mixture.
Place into oven and bake until tender, about 15 minutes.
Then broil for 2-4 minutes, or until golden on top…keep a close eye on the zucchini while they are broiling as the veggies crisp up quite rapidly.
YOGURT HERB SAUCE
Ingredients:
1 cup Greek yogurt or sour cream
2 tbsp fresh dill, chopped
2 tbsp fresh chives, chopped
4 tbsp lemon juice
1 tsp garlic powder
Salt and pepper to taste
Mix together yogurt (or sour cream) dill, chives, lemon juice, garlic powder, salt and freshly ground black pepper (if you have it).
Set aside baked zucchini strips in separate little dishes for individual dipping.
Sprinkle a little chopped parsley on top for a lovely presentation.
One of Jean's favorite ways to prepare a tasty salmon dinner for friends and family.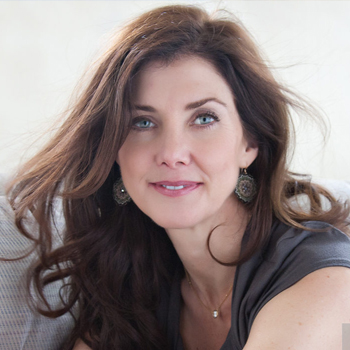 By JEAN TREBEK
Jean is a Professional Religious Science Practitioner, Reiki Master and Sound Healer. She grew up on Long Island, NY, and now lives in Los Angeles. She has two wonderful adult children, Matthew and Emily, with her beloved late husband, Alex.  Jean enjoys taking long walks, watching movies, and traveling. She is very grateful for her family, friends, Luna (the dog) and good coffee.
Dove Rose helps us honor our Truth by giving us a glimpse into how she respects her needs, expressing her kindness and lives authentically.
Whether it's scientists conserving a rare species or rediscovering one thought to be forever lost; a young girl standing up to government in order to protect bees or new farmers working to regenerate land and revitalize communities, our spirits are fed by communing with nature…
David Konig is a comic, an author, a comedy writer, an actor AND a painter. We feature his oil paintings and sketches, while he makes us laugh… really!