What would you need if you lived on the street?
Try to put yourself in the shoes of someone who has limited resources, limited space and pretty much has to carry everything they own with them throughout the day. Here are some tips and things to consider when assembling care packages and blessing bags for people in need.
Homeless Care Package Tips
Use a quart size Ziploc style plastic bag with travel size and single serving items.
In the spirit of giving, we like to give as much as we can, but keep in mind that a person without a home or a car has very little space to store items. Think of a care package as short term use gift. Full size shampoo bottles would be more of a burden than a blessing.
Consider the different needs of both men and women.
Feminine hygiene products for women and disposable razors for men are a couple items that would be thoughtful to include in gender specific care packages.
Non-perishable food items that are easy to eat.
Food items should have a long shelf life and not easily melt. If you're including applesauce or foil packaged tuna, a plastic utensil should be included. Also, a lack of access to regular dental care should be considered. Stay away from foods that require strong teeth like nuts and hard granola bars.
Their pets need a little help too
Make a few separate bags for their pets. Small bag of treats or kibble and single serving size pet food will help keep their furry companions healthy and happy.
Keep a bunch in your car
This way you can readily offer them when you encounter someone in need. Include an address for a local outreach center that provides hot meals, showers, a place to charge their phones and other services that could help them get back on their feet.
What to Avoid
Soap – Many of the places that offer showers will also provide it
Hand Sanitizer & Mouthwash – Stay away from items with an alcohol content as it could be a problem for someone who is a potential addict.
Large Items – Because they would be difficult to carry and store.
Clothing – Many shelters provide decent used clothing and it's also hard to judge the sizes you would need to purchase.
Pastor Stephanie of the NOHO Home Alliance tells us, "Homelessness is absolutely curable and there are many ways to help."
Gail Pelote's journey from class to the creation of the Helping Hand Ministry is a lesson in listening to your heart, taking action and opening up to compassion.
What to Include in a Homeless Care Package
Click each product name to be directed to Amazon.com to purchase.
We may make a small commission from purchases made via the links below. View our affiliate disclosure.
A smile, eye contact, a kind note and information on local resources or an outreach center that provides hot meals, showers, a place to charge their phones and other services that could help them get back on their feet.
Homeless Care Package Checklist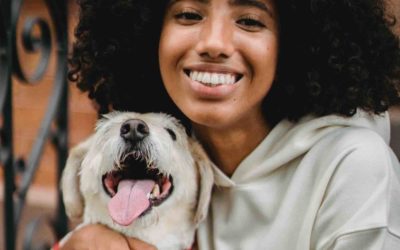 Part 1 of Kathlene McGovern's 2 part series on the best and safest ways to travel with your furry friends!
Dove Rose give us ideas on how to stay curious! Keep it Fresh in the Kitchen, on the Drive and in your Life. New ideas to keep our mind alive!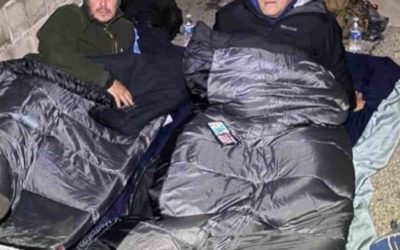 Ken Craft of Hope of the Valley lives unhoused on the streets of the San Fernando Valley for 100 hours and shares the challenges, insights and struggles he faced on this journey.