An Easy, Delicious Stir-Fry Creation!
Hands down, this Chicken Curry recipe is my family's very favorite stir-fry dish. I obtained it from Hugh Carpenter, his book entitled, Pacific Flavors.
I love stir-fry dishes because it  can be prepared the night before and it comes together in 10 minutes.
Boneless chicken breasts, marinated, then stir-fried in a blazing hot wok are incredibly tender and full of flavor.  You can make this as a solo entree or part of an assortment of other stir-fry dishes. You may also change up the vegetable, try broccoli florets or perhaps some thinly sliced carrots.
Enjoy!
Jean Trebek's Reliable Recipes|insidewink.com
INGREDIENTS:
4 Chicken breast halves, boned and skinned
1 Tablespoon dry sherry
1 Tablespoon light soy sauce
1 Tablespoon plus 2 teaspoons cornstarch
2 Tablespoons plus 2 teaspoons peanut oil
1 Red onion
1 Large green pepper
3 Cloves garlic, finely minced
1 Tablespoon minced fresh ginger
SAUCE:
1/2 Cup unsweetened coconut milk
2 Tablespoons dry sherry
1 Tablespoon light soy sauce
1 1/2 Tablespoons curry powder
2 Teaspoons Oriental sesame oil
1/2 Teaspoon sugar
1/2 teaspoon Chinese chili sauce
1/4 teaspoon salt
DIRECTIONS:
Advanced Preparation:
Cut chick into 1/4 inch cubes, then mix with sherry, soy sauce, 2 teaspoons cornstarch, and 2 teaspoons of peanut oil.
Cover and refrigerate until ready to cook. (take out of fridge half an hour before cooking).
Peel red onion and chop into 1/4 inch cubes. Set aside.
Stem and seed green pepper, then cut into 1/2 inch cubes.
Combine onion and pepper and refrigerate until ready to cook.
In a small bowl, combine all ingredients for sauce and refrigerate until ready to cook.
Last-Minute Cooking:
Combine remaining 1 tablespoon cornstarch with an equal amount of cold water, set aside.
Place wok over highest heat.  
When wok becomes very hot, add 1 tablespoon of peanut oil to center of wok.  
Roll oil around sides of wok.  
When oil begins to smoke, add chicken and stir-fry
until it just loses raw outside color, about 3 minutes.
Transfer to a bowl.
Immediately return wok to highest heat.
Add remaining 1 tablespoon peanut oil to center, then add minced garlic and ginger.
Saute a few seconds, then add red onion and green pepper.  
Stir-fry until onion pieces separate and green pepper brightens, about 3 minutes. 
Return chicken to wok and add coconut sauce.
When sauce comes to a low boil, stir in a little
cornstarch mixture so sauce glazes the food.  
Taste and adjust seasonings, then spoon onto a 
heated platter or serve over rice on individual plates. 
Try One of Jean's favorite ways to prepare a delicious chicken dinner: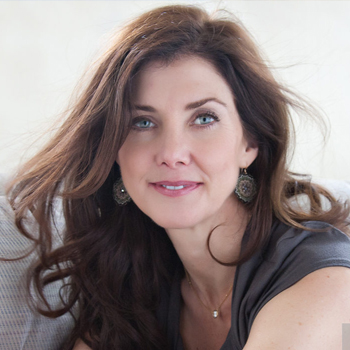 By JEAN TREBEK
Jean is a Professional Religious Science Practitioner, Reiki Master and Sound Healer. She grew up on Long Island, NY, and now lives in Los Angeles. She has two wonderful adult children, Matthew and Emily, with her beloved late husband, Alex.  Jean enjoys taking long walks, watching movies, and traveling. She is very grateful for her family, friends, Luna (the dog) and good coffee.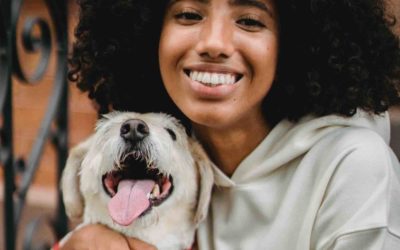 Part 1 of Kathlene McGovern's 2 part series on the best and safest ways to travel with your furry friends!
Dove Rose give us ideas on how to stay curious! Keep it Fresh in the Kitchen, on the Drive and in your Life. New ideas to keep our mind alive!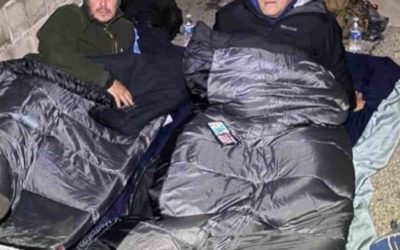 Ken Craft of Hope of the Valley lives unhoused on the streets of the San Fernando Valley for 100 hours and shares the challenges, insights and struggles he faced on this journey.