Alex Trebek: Loving husband, father, friend and host of Jeopardy!. We hold his family, his best everlasting legacy, in our hearts. Photo courtesy of Jeopardy!
Over the weekend, the world lost a one-of-a-kind personality who we invited into our homes for over 35 years.
It is with heavy hearts that we say goodbye to Jean's beloved husband, Alex Trebek, who passed away at home surrounded by family, friends and his son Matthew's sweet dog, Luna.
In a sometimes-confusing world, Alex's qualities; his dry humor, deep intellect and ever-present integrity were a comfort to literally millions. Looking through the emails insidewink has received from our readers, we are touched to see the same sentiments of love and respect expressed by you… "our hearts are broken", "he made us smarter", "I am his biggest fan" reverberated through the messages, and as one reader so perfectly put it, "He made a positive difference in a beleaguered world."
What some people don't know is that Alex, always well-turned out in his suit on the Jeopardy! stage, was equally comfortable in jeans and a baseball cap climbing on the roof to fix something or in his garage shop handcrafting projects. I think we feel so much at his passing because we inherently understand a fundamental quality in Alex to which we all aspire: he was a person who loved "doing" without pretense. He loved Jeopardy!, he loved hands-on work, he loved giving and he loved his family.
Beyond his accomplishments in the world of entertainment and charity, Alex's best and everlasting legacy is his family. The Trebeks are a kind, gracious, generous, and close-knit group. They are all funny, smart, down-to-earth, and deeply kind.
And so, Jean, Emily, Matthew & Nicky… We hold you in our hearts during his time.
Thank you, Alex. We miss you.
We encourage you to leave a comment below, express sympathies to the Trebek family or share how Alex Trebek has touched your life in some way.
Please note that first time comments are manually approved. Please be patient with us as we individually review them.
By ALISON MARTIN
Alison Martin -- wife, mom, Emmy-award winning actress, writer, chocoholic. Bronx Italian, daughter of Pultizer Prize winning reporters, who also identifies as L.A. Irish. Shout outs: Dan, Em, Brady, pooches - LuLu & Ted, friends, Mother Earth, serendipity, peace, VIPHS, living life like your socks feel real good.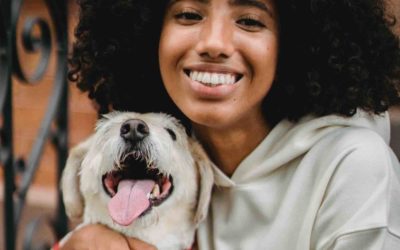 Part 1 of Kathlene McGovern's 2 part series on the best and safest ways to travel with your furry friends!
Dove Rose give us ideas on how to stay curious! Keep it Fresh in the Kitchen, on the Drive and in your Life. New ideas to keep our mind alive!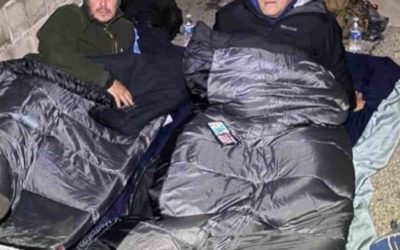 Ken Craft of Hope of the Valley lives unhoused on the streets of the San Fernando Valley for 100 hours and shares the challenges, insights and struggles he faced on this journey.