Healthy Italian Wedding Soup
January is National Soup Month!
And what better way to start off this soup celebration then with a tasty Italian offering? My entire family enjoys this Italian Wedding Soup with tender meatballs made from ground chicken, lots of veggies and orzo pasta in a rich, flavorful broth (this recipe was taken from "Girl In The Kitchen", she has some amazing recipes that I'm always willing to try…you'll love this one). Many traditionalists use pork for the meatballs, but my version uses chicken to make it a bit more healthy.
Although the name is "Italian Wedding Soup", it actually is not necessarily served at weddings. Many families enjoy this soup at holidays like Christmas or Easter. The original name translates to minestra maritata, which means "married soup"… what's getting married, you ask? All the ingredients, of course! 
This soup is so easy to make, and it lasts in the fridge for 4 – 6 days. Enjoy!
Healthy Italian Wedding Soup
Jean Trebek's Reliable Recipes|insidewink.com
INGREDIENTS:
Ingredients for the Soup
1 large onion, diced
1 large carrot, diced
2 stalks of celery, diced
2 cups kale or spinach, roughly chopped
8 cups of home made or stop bought chicken stock
1 rind from Parmesan cheese
1 bay leaf 1/3 cup orzo or any other small pasta
1 tablespoon Better than Bullion (start with 1 tablespoon and add to taste)
3 tablespoons Olive Oil
salt and pepper
Juice of half a lemon
Parmesan cheese as much as desired
Ingredients for the Meatballs
1.5 pounds ground chicken
1/2 cup freshly grated Parmesan cheese
1/4 cup milk (whole, 2%, skim, is all fine)
3 tablespoons fresh parsley, finely chopped
salt and pepper to taste
DIRECTIONS:
Heat up olive oil in a large pot (6 quart will do).
Turn on oven to 420-degrees F.
Add the diced onions to your pot with the heated olive oil and cover with lid as you want them to sweat. You do not want any color on them.
Add the diced up carrots and celery to the onions and cover…continue to sweat for about 8 more minutes.
Add the chopped kale or spinach and saute for 3 minutes. 
Add the chicken stock.
In a medium sized bowl, combine ground chicken, Parmesan cheese, parsley, milk, salt and pepper in a bowl.
Combine mixture with your hands until just mixed, do not over mix or you will end up having dense meat balls.
Prepare a sheet pan by spraying it with pan spray and THEN putting parchment on top.
Create a huge "X" on the sheet from one corner to the next with the spray.  This is a great trick to get your paper to stick on the sheet pan.
Use a small ice cream scoop to shape the meatballs. Do not make them too smooth as the rigid edges will allow for better browning in the oven.
Place meatballs into the oven and let cook for 10 minutes.
Back to the soup.  Open the lid and add in the bay leaf and the "secret ingredient" of the Parmesan rind….it makes the soup taste absolutely delicious.
After the soup has simmered for 15 minutes, add in the meatballs and let cook for another 15 minutes on low heat.
Add in orzo and stir to combine. Let simmer until orzo is al dente.
Now add in the roughly chopped kale or spinach leaves.
Add in the Better Than Bouillon a little bit at a time, until you get the desired flavor you like…start with 1 tablespoon.
Remove the bay leaf and Parmesan rind.
Let soup incorporate all the flavors and then finish it off with a coupleof squirts of lemon juice and serve with some shredded Parmesan cheese.
"My wonderful mother-in-law, Lucille Trebek, prepared this soup annually during the cold months. Ever since she passed away, I've carried on the tradition, as was one of my husband's favorite soups."
From one kitchen, a mom and her daughter—to a national movement, with thousands of people all cooking and delivering meals to families in their communities. Lasagna Love is a pandemic compassion story – where one person helps another and it catches on.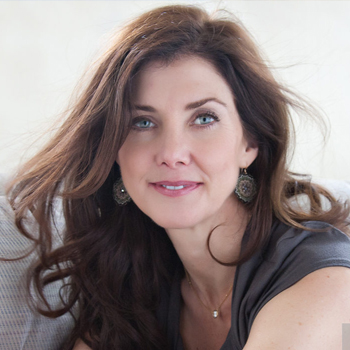 By JEAN TREBEK
Jean is a Professional Religious Science Practitioner, Reiki Master and Sound Healer. She grew up on Long Island, NY, and now lives in Los Angeles. She has two wonderful adult children, Matthew and Emily, with her beloved late husband, Alex.  Jean enjoys taking long walks, watching movies, and traveling. She is very grateful for her family, friends, Luna (the dog) and good coffee.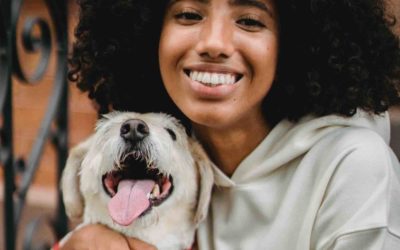 Part 1 of Kathlene McGovern's 2 part series on the best and safest ways to travel with your furry friends!
Dove Rose give us ideas on how to stay curious! Keep it Fresh in the Kitchen, on the Drive and in your Life. New ideas to keep our mind alive!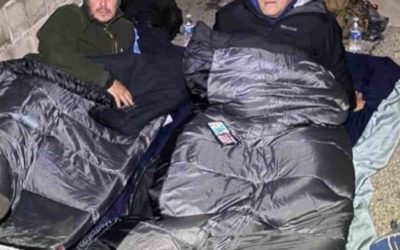 Ken Craft of Hope of the Valley lives unhoused on the streets of the San Fernando Valley for 100 hours and shares the challenges, insights and struggles he faced on this journey.