Karen Drucker's motto is "You are seen, you are heard." Through her varied talents, she creates an openess that is transformative.  She is a singer, a songwriter, an author,  a retreat leader, a comedienne and a self proclaimed "seeker". 
Karen and Jean both have a love for the North Hollywood Church of Religious Science. Karen has performed there on many occasions and we are so happy to share her inspirational work.
Here's Karen:
What started you singing?
I was a competitive swimmer training for the Olympics, but when I was 15, Carole King moved on my street and I became the babysitter for her two youngest children and my life changed. I had this deep, secret desire to do music but swimming every day left little time for anything else. Having her as a role model as a singer/songwriter inspired me to begin exploring music and I loved it!
Who gave you the most support early on?
My mom. She would encourage me, make outfits for my shows, and always be there in my corner cheering me on. I had so much self-doubt and her belief and positive attitude helped me to believe in myself.
What's your motto or words to live by?
"Good luck, bad luck, who knows?"
This is a Zen story that basically says you never have any idea that when something doesn't work out in the way you planned – you can ask, "was it good luck, or bad luck – who knows?" What is around the next corner might be what was really meant for you. Who knows? It has kept me open to the idea that everything happens for a purpose and I don't get as attached anymore to outcomes. I trust that whatever will be will be!
"I'll Light A Candle" by Karen Drucker, has been nominated for a 2012 Posi Award – The emPower Posi Awards were introduced in 2005 to honor the songwriters and artists who are spreading an emPowering message through music.
What does your work aim to say?
That we are loved, creative and to be gentle with ourselves. Hopefully my music and workshops inspire, lift people up and help in healing of any kind.
Who or what inspires you?
Nature is my biggest inspiration. Hiking in Muir Woods (near San Francisco) and walking through the huge redwoods, swimming in the San Francisco Bay and seeing the fog around the Golden Gate Bridge… nature reminds me there is a presence bigger than myself.
What was the best piece of advice given to you?
"Rejection is God's protection" …That something I was rejected for might wind up to be the best thing that could have happened.
What do you love about Los Angeles?
I grew up looking at the Hollywood sign from my bedroom window and I remember those rare days when it would be super clear, windy and cold and I would hike in the hills with my dogs. I would find a place to sit and just spend hours looking out at the city, the ocean in the distance and the vastness of this amazing city. L.A made me feel that anything is possible.
What do you consider success?
Being able to choose what I want to do – the freedom to say yes or no. And for people to say that my music or my workshops have helped them in some way. I hope that who I am and what I do makes a difference in the world.
What's been a real high point in your career or life?
Personally: getting married 19 years ago to my wonderful husband, being a part of the first American women's relay team to swim the English Channel. Professionally: Having my music be used for people going through cancer or healing treatments, and having them tell me that my music helped them through a difficult time.
What makes you laugh?
Being in a group of musicians and hanging out and telling stories. My tribe of positive message musicians keeps me going and we have had amazing, hysterical times ding concerts and being on the road together.
What's next?
Continuing to learn this new technology of Zoom to facilitate my women's retreats and various workshops and concerts. And to put out new music that I have worked on this year while I have been home and not on the road!
Pie Cake or Ice Cream?
Ice Cream! (Ben and Jerry's!!!!)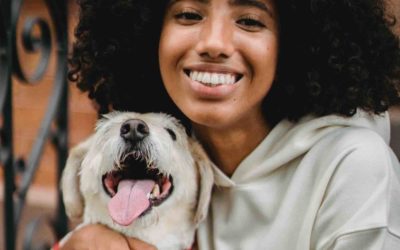 Part 1 of Kathlene McGovern's 2 part series on the best and safest ways to travel with your furry friends!
Dove Rose give us ideas on how to stay curious! Keep it Fresh in the Kitchen, on the Drive and in your Life. New ideas to keep our mind alive!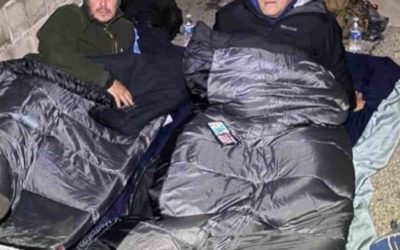 Ken Craft of Hope of the Valley lives unhoused on the streets of the San Fernando Valley for 100 hours and shares the challenges, insights and struggles he faced on this journey.