Steve Alperin is at the heart of SurvivorNet's mission—
To bring comfort and power to those looking for answers by creating a valuable online resource for cancer treatment and prevention.
Survivornet's Steve Alperin, and co-founder Tim Langloss, want to help people struggling to connect with the right doctors and the right information when faced with a cancer diagnosis. Their media company, SurvivorNet, aims to empower those looking for answers by bringing the best medical advice from premier doctors around the world directly to you.
"If we can help people make better decisions about their care, we're doing our jobs."
—Steve Alperin
Steve has achieved so much in the last 18 months! It's amazing to see his passion turned reality with his online community of SurvivorNet.
Steve and I had a heart-to-heart one day about our shared goals of helping and the importance of continued hope and goodness. Here's what he had to say about the creation of SurvivorNet, it's mission, evolution and future…
What inspired you to create SurvivorNet?
Right after I graduated from college, my dad was diagnosed with esophageal cancer. For a family that prides itself on handling problems and breaking down barriers, we didn't get to the right people soon enough. My dad didn't make it, and the experience of losing him was of course terrible. But for me personally, the idea that we hadn't quite figured it out properly — that we didn't get to the right doctors and that some of the doctors we did get to were not all that great — really stayed with me.
I went into the news business and worked for many years as the head writer and producer for Peter Jennings at ABC's World News Tonight. Peter's death from lung cancer caused a very significant spike in the number of people who'd been smokers who went to get screened for lung cancer. It was an extremely valuable lesson in the power of story and how really prominent people can affect public health. All those years ago, we used to do a tremendous amount of health coverage on the evening news, though I'm not sure exactly how satisfying it was for viewers. I can remember writing probably 50 to 100 stories about tamoxifen, a drug for women who have had breast cancer, but I don't think we ever actually made it clear what how the drug worked. Unfortunately, a lot of the really great traditional sources of health information have either turned away or no longer have a large commitment to health news. At the same time, there's this incredible revolution going on in cancer. As a producer, I did a couple hundred short films in collaboration with the clinical practice at Yale University, and what struck me was that the most amazing story was the incredible change in the science around cancer — specifically the revolution in genomics and immunotherapy.
The first time I met a lung cancer survivor who was alive three years later, it struck me as one of the most incredible, under-told stories in the world. I thought back to what my family had gone through and the trouble we had figuring out the answers in cancer, and the people I kept meeting in my life had the same problems. So I decided to do something about it.
"We want to give people access to the kind of people that my family struggled to reach."
I got together with a friend from college, Tim Langloss, who had been an investor and an operator in cancer. We started to talk in a serious way about how to address what we view as the profound information gap in cancer. And what we realized was, no matter how much money you have in the world, it's still extremely hard to figure out. And then when you look at the very available numbers, the story is stark: 70 to 80 percent of Americans never make it to what's called a comprehensive cancer center. And according to the largest group of oncologists in the country, if you're not treated in one of these centers, the overall death rate is 10 percent higher. And so we decided to do something about that. We knocked on the door of every comprehensive cancer center in the country and asked them to help collaborate on an entirely deeper and more rich source of information that would take patients and the people caring for them through the journey of cancer while also offering different opinions. We want to give people access to the kind of people that my family struggled to reach.
What inspires Steve?
"Nearly every day, I get calls from people who say they saw something on our site and it helped them either make a better decision or feel a little bit less anxious about what they're going through. If we can just help make someone feel a little less anxious, that's a great day. If we can help them make better decisions about their care, we're doing our jobs."
How does SurvivorNet help survivors and families?
SurvivorNet really exists to provide people with better information to help them make better decisions, but a huge part of our mission is also letting people know they are not alone. In order to do this, we've produced nearly 1,000 short-form documentaries about people who have gone through some part of the cancer experience. We also strive to be a credible news source around important movements in cancer. We take the mission really seriously, and we also hope to infuse everything we do with a sense of kindness and a realization that, on any given day, the person on the other end of the content may be going through the hardest time of their life.
"We want to continue to become the voice of the increasingly large community of cancer survivors."
After a year and a half, we are now reaching a couple million people a month, and as a company, we are going to continue to invest in a major way to solidify our position as the leading media brand for cancer information in the country. And we want to continue to become the voice of the increasingly large community of cancer survivors. There are over 18 million survivors in the country and that number is growing. It's a huge population of very special people and their families who deserve a media company and a community that genuinely serves their needs.
insidewink became aware of SurvivorNet and their mission through articles they have published relating to Alex Trebek's positive outlook over this past year. Jean was also recently featured in an exclusive interview discussing Healing and Spirituality.
What do you personally spend most of your time doing?
We care deeply as a company — and I care personally — about the quality of the content that we produce every day. I spend a huge amount of energy trying to push myself and our team to tell stories that matter and are produced with a kind of thoughtful and intelligent and caring approach. (I've also learned to use Microsoft Powerpoint in a way that few humans should ever know).
In what ways have you seen SurvivorNet make a difference?
What we've found is that telling people's stories provides a kind of comfort and connection that's very powerful. One of the first people whose stories we told is a breast cancer survivor and beautiful artist named Marianne Duquette Cuozzo. Marianne is someone who went through cancer and had her breasts removed and reconstructed. Because of problems with the reconstruction, she decided to do what's called "going flat," which means removing her implants. Marianne's spirit (and the fact that she also says "once and a while a little wine helps") stayed with me. The fact is that Marianne is amazing, and we meet people like her a lot, and it really makes the hard work of building a company and a brand worth it.
How has Survivornet improved or evolved over time?
What's been really gratifying for us is that, having put in all of this work and invested in a really big way, we've witnessed an uptake from a very core audience. What we're doing now is continuing to invest and broaden the number of cancers for which we have resources.
What's up next for SurvivorNet?
We are planning a SurvivorNet linear TV channel, which is going to launch soon, and we're also spending a huge amount of time going out into local communities to engage with local doctors and collaborate on content. We think that this kind of on-the-ground, local engagement is completely changing the game and allowing us to reach people who just aren't touched by the normal cancer system.
The really big opportunity is to actively engage and connect with people who may not have access to the finest medical care, or people who may not necessarily know how to ask the right questions about their cancer. For instance, we find it incredible that 80 percent of women with ovarian cancer are never given a genetic test. These days, that kind of test can open up treatment options to keep them alive a lot longer. If we can move the needle even a little bit in that kind of information gap, we've done our jobs.
How can readers get involved?

We love telling stories. If you have a story, get in touch on Facebook, Instagram, Twitter, or at our website. And feedback really matters to us. There are a lot of different experiences and perspectives, and we love to hear from people about things that are missing and how we can be better.
What do you wish more people knew about Survivornet?
We wish more people going through cancer had someone in their lives themselves who were able to take 10 to 15 minutes to watch one or two of the doctors who have generously given their time to collaborate with SurvivorNet. Because I think that hearing from consummate healers who also have the academic and scientific credentials that blow your mind is genuinely valuable.
Favorite quote or personal motto?

Well, I don't really do bumper stickers very well, and the people on our team think that most of my quotes would be inappropriate.
How do you unwind or relax?
I'll give you a one-word answer: Sancerre.
Pie, Cake, or Ice cream?
None, but I have a significant chocolate-chip cookie problem.
Thank you so much Steve for all you are doing to help!
Check out SurvivorNet here.
Be assured that change is inevitable. Read Jean's 13 Tips to help you move through life's transitions.
This question  became something I'd say to myself whenever I began to go down a negative pathway in my thoughts and emotions. And it helped.
By ALISON MARTIN
Alison Martin -- wife, mom, Emmy-award winning actress, writer, chocoholic. Bronx Italian, daughter of Pultizer Prize winning reporters, who also identifies as L.A. Irish. Shout outs: Dan, Em, Brady, pooches - LuLu & Ted, friends, Mother Earth, serendipity, peace, VIPHS, living life like your socks feel real good.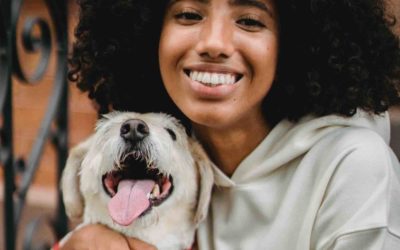 Part 1 of Kathlene McGovern's 2 part series on the best and safest ways to travel with your furry friends!
Dove Rose give us ideas on how to stay curious! Keep it Fresh in the Kitchen, on the Drive and in your Life. New ideas to keep our mind alive!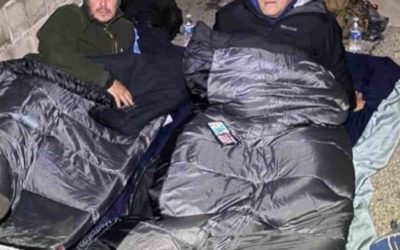 Ken Craft of Hope of the Valley lives unhoused on the streets of the San Fernando Valley for 100 hours and shares the challenges, insights and struggles he faced on this journey.