How a Comb and a Cut Can Change a Life
Maggie Goodner, owner and stylist at Salon Sine, is my hair stylist. I've known her six years and what I love about Maggie is her quick wit, her authenticity and her Irish brogue… oh!… and she is an awesome hair stylist.
Maggie has the most generous heart
Maggie is always finding time to help others; at her son's school, at her salon and at her monthly hair cutting events at St. Matthew's Church in Valley Village with the NoHo Home Alliance.  I'm sure she does other things she doesn't even share with me.
Her services at St. Matthew's are so wonderful. Maggie and her assistants, Madeline Richard and Cienna Mello, cut the hair of the area's most vulnerable- those living on the streets. It makes such a difference.
Let's meet Maggie:
What makes Maggie an everyday hero?
I personally don't feel like I'm a hero, I treat people, the way I would like to be treated.
How I got involved with the Noho Alliance was kind of by accident, however I felt very strongly and saddened by the increasing number of homelessness I see and drive by everyday. I was introduced to Andrew Silver by his wife Lisa, who is a client of mine. What we realized is that haircuts can change somone's whole outlook on life. You really can see the brightness in one's eyes once they see their new haircut. I feel that they are the heroes.
Many years ago, a developmentally delayed  woman, Barbara, touched your heart.
Yes, I feel she's my hero. I took over her guardianship in my late 20's and feel she has really brought joy into my life ever since. With everything she's been through,  she's never without a smile and is never without a  joke.
Can you tell us a little bit about your day with the NoHo Home Alliance?
When we first arrive at the church, we have a towel warmer to set up and get hot water in a big bucket if anyone needs washing. We lay out our tools, and we're ready to start! Us girls cut for about three hours straight – taking as many clients as we can. We enjoy the colorful stories we hear from our lovely clients.
The Noho Home Alliance "is a non-profit membership organization of residents and stakeholders in North Hollywood committed to addressing local issues to build a healthy community."
READ ABOUT IT HERE
What are you reading right now?
Now… who has time for reading when there's Wentworth on Netflix?
What's on your playlist?
Kacey Musgraves is my go-to girl to listen to.
Last Movie you saw:
The Adams Family!
Maggie owns and styles at Salon Sine on Ventura Blvd in Studio City, CA
You can visit her there & say hi from us!
At a time when so much is going on in the world that can pull us apart, it is beautiful to see people coming together to truly help each other.
Thank you Maggie for stepping up!
Please check out The NoHo Home Alliance:
How to Be Grateful in the Midst of the Messiness of Life
We are in the middle of such a trying time with loss, stress, fear seemingly everywhere. Trusting life and allowing ourselves to feel grateful, even in these moments, is so powerful.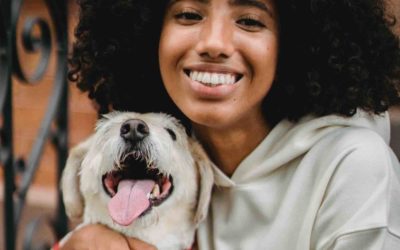 Part 1 of Kathlene McGovern's 2 part series on the best and safest ways to travel with your furry friends!
Dove Rose give us ideas on how to stay curious! Keep it Fresh in the Kitchen, on the Drive and in your Life. New ideas to keep our mind alive!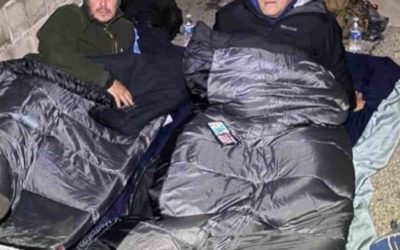 Ken Craft of Hope of the Valley lives unhoused on the streets of the San Fernando Valley for 100 hours and shares the challenges, insights and struggles he faced on this journey.