Going to college can be a huge part of coming of age. A rite of passage that's challenging even in a person's teens and twenties. But returning to college when you're in your thirties, forties or on the precipice of joining AARP is a whole other ballgame. The highs and lows of pursuing a college degree decades later than the average student present both greater challenges and rewards than you might imagine.
Follow my journey of starting back at community college, transferring to university, and applying to grad schools.
On the night of my senior prom my feet were bleeding. Not from teal-green slip-on Candies that were the go-to for any self-respecting girl in the '80s, but from BLOCH Suprima pointe shoes. During that dreamy June evening while my classmates were swaying to Kenny Loggins, I was sweating and bleeding to Chopin.
I'd just been promoted out of the apprenticeship in the regional ballet company where I'd spent my sophomore, junior and senior years of high school and I would be starting my first contracted revue show in a month. A couple weeks later I would take part in my one and only rite of teenage passage, walking during my high school graduation ceremony – though I only knew a couple of people and only a couple of people knew me. I left Mainland Regional High and spent the next two decades singing, dancing, and acting everywhere from L.A to NY, Tokyo to Tumon.
"The idea of committing to a degree was way too confining"
When I was in my early twenties and working a series of long-term shows in Atlantic City I studied theater at a local college for a few semesters. At the time, the idea of committing to a degree was way too confining, almost laughable. I was a gypsy who would cross oceans and hop continents several more times before feeling the change in the air. The one that told me that moving from contract to contract and city to city was good while it lasted but it was coming to an end. There had to be something more, if only I could figure it out.
But once the dancing was done, I was at a sort of loss. I'd begun writing here and there, but nothing that was focused or had a specific endgame. I wrote and performed stand-up and sketch comedy, studied at Second City and Upright Citizens Brigade. Was invited into screenwriting groups and attended non-fiction extension classes. I even interviewed a couple of celebrities for a start-up magazine and garnered a screenwriting mentor with a TV pilot that ranked in a contest. But it all seemed to be leading nowhere. No agent, no assignments, no mojo. I was working dead-end jobs, living a tiny life, and writing into the wind. One final literary "thanks but no thanks" and an idea that had been circling round my brain made a crash landing: I was going back to college.
I've never been big on rejection, so clearly a performer's career full of submissions, auditions, callbacks, and subsequent refusals had been a stellar choice. Now that I was exploring the path back to college, I knew I needed one where the rigor of applying included nothing more than showing proof of my high school diploma and signing up. That led me to community college.
As Fool.com tells us, there are lots of reasons to go back to college:
to stay competitive, to fulfill a dream or to seek a new life chapter.
Community college is known for being an excellent option for kids whose grades or scholastic achievements may fall below the radar of a four-year school, whose family may not have the financial means for four years of staggering prices and for kids who just aren't quite ready for a four-year institution. And while I was far beyond kid status, I was nowhere near ready for a university setting. Not long before my decision to go back to school, I had lunch with a dancer friend who'd completed her bachelor's and was in a graduate program. She said one of the most important things that college gave her was confidence and since I had a dearth of that particular trait, I figured I was headed exactly where I belonged.
I didn't know if I'd ever take more than one class, but I wanted to give myself the best start possible on my budding college career. I took distance (a huge factor in the traffic nightmare that is Los Angeles,) transfer ranking and overall ranking into consideration as I got down to Googling. With nearly a thousand community colleges in the United States, many of which have great online programs, it's a simple task to find the commuter school that's the perfect option for you. First you need, at least, a vague idea of what you want to accomplish by returning to or beginning college. There are myriad reasons why people explore returning to college.
Explore Different College Programs
Certificate Programs
Certificates Programs are primarily business and technical programs that allow students to prepare themselves for a wide variety of careers. The programs themselves are not designed for transfer to four-year colleges and universities, but some classes may be individually transferable. Accounting, Business Administration, Child Development, IT Tech and Medical Office Administration are some of the typical programs found at community colleges.
Associates Degrees
Associate's Degrees are two-year degrees in Arts or Science. AA or AS are degrees that assist in transferring to four-year schools. An Associate of Applied Art or an Associate of Applied Science include "applied" courses with a more vocational focus that prepare students for a career.
Transfer Programs
Transfer Programs are designed to assist the community college student who has plans to attend a four-year college or university. Some states like California have aggressive transfer agreements programs (TAG) that guarantee transfer or honors tracks that prioritize applications for both private and state colleges and universities.
No matter how you choose to go back: online, in person, part time, full time, for a degree or vocational training, the most important decision you'll make is to commit to yourself and your goals. Taking on college when you're working or raising a family, or both will require all the resources you can marshal.
Read Anne Cochran's in-depth and honest series on getting into college. She covers everything from start to finish.
Read Kathlene McGovern's personal story about her reactions to going back to college as an "older" student which she describs as being "one weird ostrich on a delightful little chicken farm".
Kathlene Mc Govern
Kathlene Mc Govern is a graduate of UCLA with a BA in English/Creative Writing. She is the winner of the David Wong Louie Creative Writing prize, has served as the fiction editor for PCC's Inscape Literary Magazine and worked as a staff writer for Blindfold Magazine, a print mag that combined activism with pop culture and fashion where she wrote features on several actors and directors including Darryl Hannah and Aaron Paul and Casey Cooper Johnson.
When she's not writing, Kathlene teaches a performance workshop for dancers around the country called Acting Dynamics for Dancers. The workshop teaches dancers to create story and connect emotionally to choreography, allowing for more dynamic performances.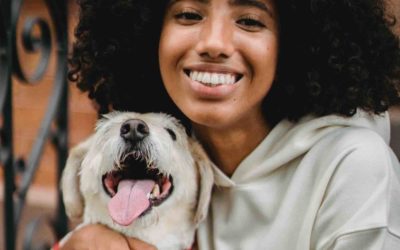 Part 1 of Kathlene McGovern's 2 part series on the best and safest ways to travel with your furry friends!
Dove Rose give us ideas on how to stay curious! Keep it Fresh in the Kitchen, on the Drive and in your Life. New ideas to keep our mind alive!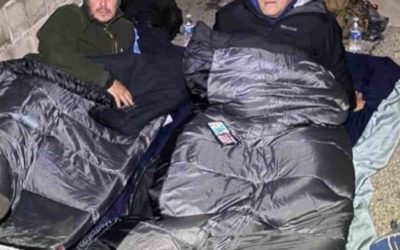 Ken Craft of Hope of the Valley lives unhoused on the streets of the San Fernando Valley for 100 hours and shares the challenges, insights and struggles he faced on this journey.