The time when you wake up and before your feet hit the floor,
your relationship with the world changes forever.
Your new super power says "no" to things that
take away your energy, joy, or peace.
"Coming of Age" means being responsible to your true desires and passions … in short- it means becoming your own best friend … Cheryl Farrell, shares tips with us for doing just that.
"It was like mean girls for grown-ups"
A few years ago, I began work as a communications manager at a renowned educational institution. When I applied, the role was described as pioneering and making a difference for employees. It ticked all the boxes for me. In those days, we commuted to work and my daily route was comforting. I drove along Pacific Coast Highway and the ocean views gave me energy.
Within a few weeks of starting my job, I noticed my ocean-inspired energy was depleted upon arriving at the office. It was due to dreading a soured relationship with my manager, an executive in the company. My work was rarely good enough for her. As a writer, I was editing my own edits based on her feedback. Three-sentence paragraphs became novel-worthy editing projects. Working overtime didn't earn any goodwill.
I was not invited to office birthday parties even though I saw invitations posted on calendars of other staff members. My boss berated me in group meetings. It was like mean girls for grown-ups. Co-workers asked me privately what was going on. To this day, I'm not sure what caused my boss's behavior. I suspect I wasn't the only one on the receiving end of her ire.
Don't Take It Personally, Instead Take a Stand
In early years of my career, I would have taken this situation personally. Fortunately, I've been me a long time and I know my worth. I know who I am. I decided something had to give. Eight months into the job, on an August morning, I rolled out of bed and instinctively knew my work life would be different. Days before, my boss sent elusive and unhelpful replies to emails as I sought a decision on a proposed project.
Fortified by my morning drive, I requested a meeting with the supervisor to get clarity on our interactions. During the meeting, it became obvious that the project question would not be answered, as if she was playing a game. I paused in disbelief that we could not settle the matter.
She asked if there was anything else to discuss. I replied calmly, almost serenely, that it was time for me to step away from this job. I didn't say quit or resign. I said "step away" to reflect my choice to leave the company. Words have power and I will not yield power by calling myself as a quitter. I was comfortable in my own skin—assured that self-care takes priority.
My boss seemed surprised at my announcement to leave. She defensively replied that my work wasn't meeting her needs. I told her that I had not received a performance review or heard before that moment that my work was unsatisfactory. We negotiated a mutually acceptable arrangement for my departure.
IT'S OK TO SAY NO: Somewhere along the way, we learn to feel guilty saying no.
Let Go of Compliancy and Become Your Own Best Friend
This disappointing experience was a gift in disguise. I discovered how to re-program decades of being on alert for other people to meet their needs. Women of my generation were socialized to be compliant—to not rock the boat. The cycle begins at birth when presented to the world in pink blankets. Now as women coming of age, we can decline, pull back, demure, and say no without apology. The new and improved me is foreign to some of my friends, but they'll be fine.
Saying no means saying yes
to something else
…and it allows time to give thanks. What would you say to your most cherished ally who's facing a crisis?  Repeat those words of encouragement to yourself. We have permission to be our own best friend. And, there's good in that.
Five Tips to Become Your Own Best Friend If You're…
1. Newly Single...
Take A Moment to Re-discover You
Embrace A Hobby
Take Up Painting
Write a Book
Become a Whiz in The Kitchen
2. An Empty Nester...
Connect/Re-connect with your partner, your friends, your family
Redecorate your home
Convert an old bedroom into a yoga space or a realxing office
3. Unhappy in a Job or Organization...
Enroll in a program to learn a new skill or a degree
Speak to your teammates and make a change
Move on
4. Newly Married in a Blended Family...
5. Wanting to be an advocate for social justice...
Cheryl Farrell
Cheryl Farrell is a corporate communications consultant and performance storyteller in Southern California. She has decades of experience in healthcare, education, and financial services. Cheryl was an original cast member of the Jeopardy! Clue Crew and toured the world appearing in more than 1,000 video clips. As a public speaker, she often examines how older black women excel at the intersections of race, gender, and age. Cheryl has a master's degree in Communication Management from USC and a bachelor's degree in economics from UCLA. She is married and has two adult children.
Photo credit - NiketaCH Photography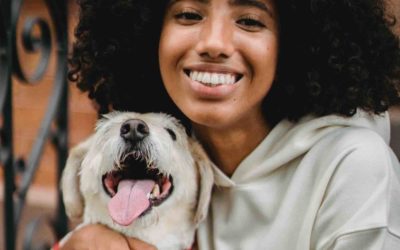 Part 1 of Kathlene McGovern's 2 part series on the best and safest ways to travel with your furry friends!
Dove Rose give us ideas on how to stay curious! Keep it Fresh in the Kitchen, on the Drive and in your Life. New ideas to keep our mind alive!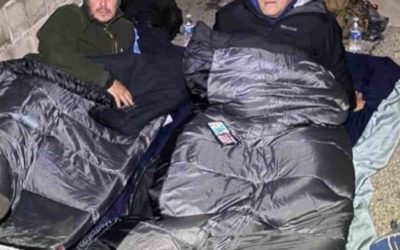 Ken Craft of Hope of the Valley lives unhoused on the streets of the San Fernando Valley for 100 hours and shares the challenges, insights and struggles he faced on this journey.