"No matter what the circumstances are on the outside, home is where the heart is. To live well is to experience joy, bliss, gratitude and a reverence for a life which can heal the soul."
If there ever was a time where I wanted to escape and run away, now seems to be it. But there's "nowhere to run, nowhere to hide" (like the '60's song from Martha and the Vandellas).
I've been finding myself in fantasy exploring the most beautiful tropical resorts in Bali on Instagram and dreaming of immersing in natural beauty. But the whole world is in lockdown, and I know that the only thing I can do right now is to uplift and inspire myself and others by creating and experiencing "Beauty for the Soul". In spite of these trying times of uncertainty, every day I seek to find solace in discovering, creating and sharing beauty, especially at home. It is important to remember that during these troubled times, we can transform our home into a haven and a sacred space to live in peace, serenity and solace. 
In the past few months, we have spent more time at home than ever before. And while being at home, we may have noticed some things that do not give us a sense of joy or comfort. It is at these times that we can take the time to eliminate those things, clear out the clutter and begin to free up our space to help us experience more spaciousness and freedom from stress. 
The key is to transform your home into an oasis, where you can feel safe and secure. It is an essential element to moving beyond surviving and into thriving, no matter what is occurring in the outside world. 
4 Simple Tips
Making Your Home a Haven
Guideline #1
Maintain Some Sort of Order and Organization to Keep a Sense of Control.
The popularity of Marie Kondo's philosophy, Kon Mari, has been a big hit for many of us. Her focus is more about "Tidy Your Space, Transform Your Life". For some, this may mean leaning towards Zen and Minimalism, which focuses on living with less.
Marie's tidying method encourages living with items you truly cherish. Now may be the time to reflect upon what openness, organization, comfort and cleanliness and cleanliness really mean to each of us. Perhaps it can be achieved by lightening up and getting rid of clutter consistently, before it gets overwhelming, in order to have a more pleasing and pleasant environment.
Guideline #2
Pay Attention To and Seek Beauty In Specific Elements.
Being home more can help us to discover what nurtures and comforts us. Many of us may find solace spending more time in bed, especially under the covers, as our bedrooms become a key factor in feeling comforted. Perhaps adding a fine quality duvet, a new organic, eco-friendly and natural comforter (which is comforting), fresh new bed linens,  or a new non-toxic mattress.
Also, picking fresh scented flowers, herbs and spices from the garden will help to delight your senses, especially to enhance your sense of smell. Or buying a bunch from a local florist can boost your mood. Immersing yourself in nature and breathing in fresh air daily will definitely add to your feeling of aliveness. Infusing your home with essential oils like lavender from a diffuser will release a calming and tranquil scent. Taking a soothing bath with scented oil and lingering in bubbles can do wonders for the body/mind and spirit, too.
Even indulging in things that may have seemed frivolous before can be fun and refreshing like breakfast in bed!. Also, spending less on travel, dining out and fancy new clothes and shoes can lead to investing in new elements at home that will upgrade your experience of living well.
RELATED: How do I know if my houseplants are getting enough light?
Guideline #3
Blend Work Spaces and Personal Spaces With Boundaries.
Some of us have unlimited options for work or private spaces and others are cramped in multi-use options. For those of us with blurred lines, the differences between private and public spaces are getting reconfigured. Finding new spots for Zoom calls from the kitchen, or the outdoor patio, or even our dining room table may become an office. The key to thriving is becoming creatively flexible.        
But make sure you have one spot that is deemed a sacred space, even if it's part of a larger room. Seeking a small spot that can become a refuge is a good place to do mindful meditation or yoga. It's helpful to know that you can still clear the way for a pleasurable place to enjoy a meal and even find new, unique places to dine in or dine outside.
Guideline #4
Discover Ways to Enjoy Every Day Rituals in New and Special Ways
Make an effort to find joy in simple pleasures, with gratitude for all the blessings and gifts in your life. Or, now that the weather is warming up, enjoy dining in nature. Even a small patio or balcony can become a romantic spot to dine, with twinkly lights, while sipping your favorite wine, fresh juice or bubbly and watching the sunset.
In these days of uncertainty, taking the time to make our space as beautiful as it can be is worth it – no matter how challenging our lives and crazed our schedules. By learning to be subtle and sensitive to what comforts and nurtures us, we can make these challenging days a transformative time.
No matter what the circumstances are on the outside, home is where the heart is. To live well is to experience joy, bliss, gratitude and a reverence for a life which can heal the soul.
This is precisely why I teach my clients the process of learning how to experience Beauty for the Soul. While most people design for a look, I also design for a feel. I listen to people's wants, needs, and dreams, and help them to discover and experience things they didn't know they were searching for.
By living we take risks. By trusting we take the biggest risk of all.  When betrayal happens our foundation crumbles … READ MORE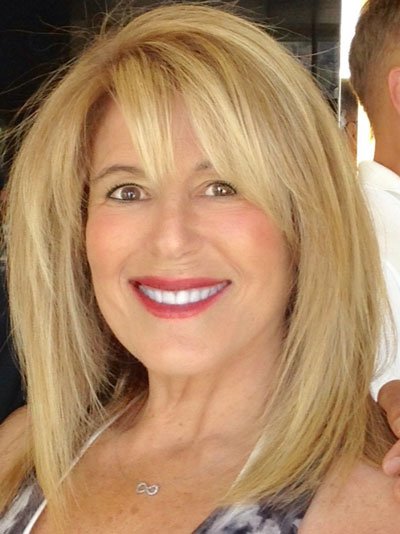 Marjorie Hope Rothstein
Marjorie Hope Rothstein is a LifeStylist who has synthesized her professional training in fine art and interior design into a unique niche, The Fine Art of Living Well. As a spa trends specialist and columnist, including Huffingtonpost, ThriveGlobal, Medium, Longevity, Malibu Magazine and others for over 25 years, she has explored, researched, discovered, and refined her quest for the ultimate wellness lifestyle. Marjorie loves visiting healing retreats and spas (and especially being pampered), while sharing with others the secrets of experiencing simple, sensuous pleasures, through the 5 senses and beyond.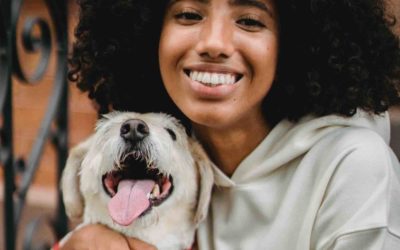 Part 1 of Kathlene McGovern's 2 part series on the best and safest ways to travel with your furry friends!
Dove Rose give us ideas on how to stay curious! Keep it Fresh in the Kitchen, on the Drive and in your Life. New ideas to keep our mind alive!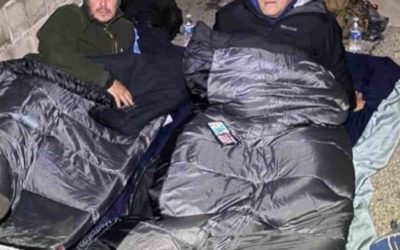 Ken Craft of Hope of the Valley lives unhoused on the streets of the San Fernando Valley for 100 hours and shares the challenges, insights and struggles he faced on this journey.