I met Joan Doyle at North Hollywood Church of Religious Science over ten years ago. I don't know if it's because we both have Irish roots and reverence for spirituality but I felt a kinship with her immediately.
Joan exudes a very centered and peaceful presence that actually wears off on you when you spend time with her. I hope you enjoy her art as much as I do.
Here's Joan-
"Shine your unique light"
First, you have some new works inspired by our current times. Could you tell us about those?
As an artist I have watched spring in North Carolina shower us with it's blessings and messages of renewal all the while the pandemic has shaken up life on the planet.
I also saw images of doctors and nurses, coping valiently to exhaustion missing the spring, missing their families and all things normal. Each displaying the best of what we can hope to experience in this life. Caring, courage and compassion, beauty and renewal sang to me as of the unconditional love which is the essence of our being and these images were the result.  
What started you on this spiritually artistic
path?
I knew early on I had artistic ability. I won competitions, I was given art projects to enhance the schoolroom at age 11. I knew I was an artist but growing up in a very small town in Ireland I did not know anyone who made a living through art.
I studied science in College but my heart was not happy untill I came back to art. My sister Mary tells me I was always a peacemaker in our family so it's no surprise I now teach people how to communicate at the heart level.
Who gave you the most support early on?
My sister Trudi, who is an amazing artist. She gave up her job as a teacher at age thirty to be an artist full time and 100%. She gave me my first piece of watercolor paper and it changed my life. She also encouraged me to apply to an American animation company in Dublin, Ireland and that led me to Los Angeles and a job as effects animator at Disney.
What does your work aim to say?
My spiritually inspired artwork reflects my ideas about who we are and I hope the viewer sees himself or herself reflected in it. Of late I paint more nature scenery I see around me where I live now in North Carolina. I see the beauty of this earth as the most amazing gift. It fills me with awe and gratitude and absolute delight to be a witness to the rhythms of nature vibrantly alive all around me.
What's your motto or words to live by?
There will always be someone more skilled than you and always someone less so. Begin now, accepting yourself and shine your unique light to a world that needs you to be your unique self.
What do you love about Los Angeles (even if you don't live here)? 
I loved living in Los Angeles during the 24 years I spent there. So many things…the light is number one, it is so bright there compared to places that get clouds and rain a lot. The blue sky, the palm trees, the hills I hiked in constantly. Most of all the atmosphere of possibility, of creativity and I felt encouraged to try anything that called to my heart.
The people I met there are still friends I hold close to my heart and my church community is still my home in LA. Los Angeles is where I truly became myself. I grew and blossomed like no place or time in my life. I love LA and I am eternally grateful for my time there.
Who or what inspires you? 
Today I am inspired by Marshall Rosenberg and the teachers at the Nonviolent Communication Academy such as Miki Kashtan and Oren Jay Sofer. I am immersing myself in Marshall's teaching and passing it on because I feel it is so needed at this time in our evolution. The way we have been taught to speak to each other is all about right and wrong and blame and punishment. Marshall's world is a world where we are all connected by our shared humanity.
We are each getting our needs met using strategies. Some strategies connect us because it is our greatest joy to meet each other's needs and some strategies disconnect us because they are motivated by fear and our old unhealed wounds. Nonviolent Communication shows us how to connect at the heart level and see the needs another is expressing even if their words are abrasive. It can heal and it can change lives. I am inspired right now to pass this on in any venue that will have me as I continue to learn in my own life.
What do you consider success?
Success to me is feeling connected with your community and feeling what you do and who you are has purpose.
What's been a real high-point in your career or life?
I think working for Walt Disney Feature Animation was a career highlight in my life especially as I started out surrounded by the belief that an artist could not survive in the world or at best would struggle.
Another high point for me was completing three marathons and climbing Kilimanjaro in Africa. It was Science of Mind that taught me that I could do things I previously though impossible. I have begun to do public speaking, another thing that young shy girl would have imagined impossible for her. I guess the real high points for me are when I faced my inner fears of not being strong enough, good enough, brave enough and showed myself I am!
What was the best piece of advice given to you?
Books gave me the best advice I have ever received. One that comes to mind is Susan Jeffers, "Feel the Fear and Do it Anyway." Much of the best advice I received came from my training as a Religious Science Practitioner so it's hard to point to one thing. I painted this phrase from Henry David Thoreau on my bedroom wall, "Go confidently in the direction of your dreams, live the life you have imagined." So facing fears allows me to go confidently and live that life I imagined.
What makes you laugh?
There is a very silly joke I tell, that made me laugh at age 10 and today when I tell it I laugh so hysterically that everyone laughs even though the joke is not very funny. So the silliest things can make me laugh.
Pie Cake or Ice Cream?
Salted Caramel Ice cream by Talenti!
More of insidewink's Artists of Month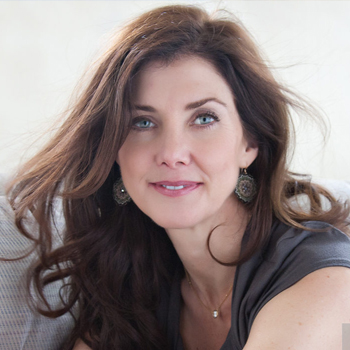 By JEAN TREBEK
Jean is a Professional Religious Science Practitioner, Reiki Master and Sound Healer. She grew up on Long Island, NY, and now lives in Los Angeles. She has two wonderful adult children, Matthew and Emily, with her beloved late husband, Alex.  Jean enjoys taking long walks, watching movies, and traveling. She is very grateful for her family, friends, Luna (the dog) and good coffee.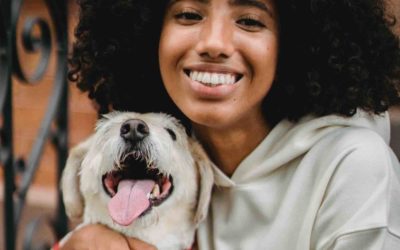 Part 1 of Kathlene McGovern's 2 part series on the best and safest ways to travel with your furry friends!
Dove Rose give us ideas on how to stay curious! Keep it Fresh in the Kitchen, on the Drive and in your Life. New ideas to keep our mind alive!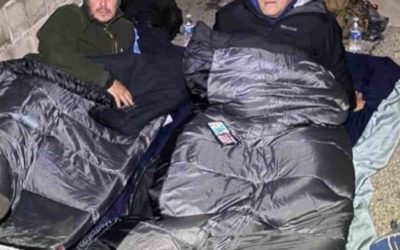 Ken Craft of Hope of the Valley lives unhoused on the streets of the San Fernando Valley for 100 hours and shares the challenges, insights and struggles he faced on this journey.