"Keep in touch" is a phrase that takes on new meaning when you are a military family.
In these days of constant contact via cell phone and other devices, the concept that you could not be in touch with your son or daughter is nearly unthinkable. It is an almost quaint, old-fashioned notion that you could not Facetime your child.
But during the six weeks of "Beast," or the initial bootcamp at West Point, you can only communicate with letters. Yes, letters. Then there was Ranger School, in which we were out of contact with our son for almost forty days. Knowing that he was undergoing some of the most rigorous physical and mental challenges possible during that time led me, his mother, to adopt a no news is good news policy. If I got no official calls from medical or Army personnel, I had to assume he was alright. But it was cold comfort.
Deployment brought new challenges 
When he was deployed with Ranger Regiment, we were not allowed to know where in the world he was, although we had a good notion. He called at odd times of the day and night and a few times we skyped; he was sequestered in a non descript wooden booth with lighting that looked like it was out of the gulag.
The first few times he called from a secured line, my husband and I didn't answer, thinking it was a marketing call. We wept in agony when we realized we had missed a precious call from our son. I cannot begin to recall the times he called when I was driving and couldn't answer and it went to voicemail. It was agony to miss those calls since obviously we couldn't call back. We kept our phones on at all times of the day and night and close by. Yet, there were still anguished times when we missed his calls.
I would listen to his voice messages over and over and over, trying to discern if he was really alright; trying to read between the lines; was he tired? Was he happy? How hard was it really? What did that slight pause mean? Was he undergoing things from which he wouldn't recover? What was life there really like? Would this worry every go away?
When a son answering the phone is a small miracle
He is back in the states now after four deployments; one in Korea, two with Ranger Regiment and one to Iraq. This morning I called him. He answered. We chatted for a few minutes and caught up, as a normal Mom and son might on a Wednesday morning. He was on his way to work. I had come home from a trip. We exchanged news of the day and signed off, like any Mom and son. It still seems to me like a minor miracle.
Kate's son, Jack, coming off the plane from Baghdad.
"In these days of constant contact via cell phone and other devices, the concept that you could not be in touch with your son or daughter is nearly unthinkable."
Welcome Home Jack!
Kate Fuglei
Kate Fuglei is an actress and singer who divides her time between Studio City and Brooklyn. She has appeared in over forty episodes of television, including most recently in one of the first episodes of STAR TREK/PICARD.  She is a published author with two novels based on the lives of the physicist Enrico Fermi and the educator Maria Montessori. The greatest blessing in her life is her marriage to writer Ken LaZebnik and her two sons, Jack LaZebnik and Ben LaZebnik.  They inspire her every single day.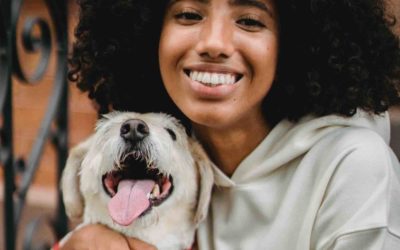 Part 1 of Kathlene McGovern's 2 part series on the best and safest ways to travel with your furry friends!
Dove Rose give us ideas on how to stay curious! Keep it Fresh in the Kitchen, on the Drive and in your Life. New ideas to keep our mind alive!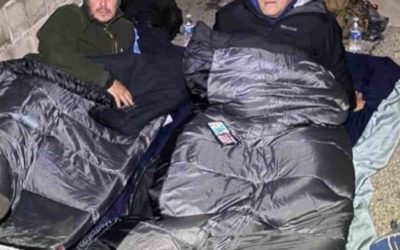 Ken Craft of Hope of the Valley lives unhoused on the streets of the San Fernando Valley for 100 hours and shares the challenges, insights and struggles he faced on this journey.