We use them and we love them.
Our insidewink team likes to share the good. So when we find something we love, we want to share it with you! Here's this month's picks of what's good…
Granola is just one of those foods that's so
satisfying all on it's own, or as a wonderful
topping to Chobani yogurt, ice cream, pudding
or whatever floats your boat. I love
The Perfect Granola
company! Not only does this company make delicious tasting granola, the initial intention behind this company is truly benevolent… giving back to others. Talk about a win/win….The Perfect Granola is wonderful for both the goodness it offers me and our community!
Meister Glove Deodorizers for Boxing and All Sports
When you have an athlete in the family you quickly realize that no matter if it's baseball, football, basketball or as it is in our family Lacrosse, there is often a certain odor that often comes from the said athlete's gear. It's nothing to be ashamed about and if you are like me there isn't a whole lot that you can do about it… or so I thought until I found the Meister Glove Deodorizer!
This simple device comes with a variety of scents that include Lavender, Cologne, Fresh Linen and my personal favorite, Cedar. It's pretty straightforward. You take the Glove Deodorizers out of the packaging and stick each end into a separate glove. My boys think they look like nunchucks and love to use them to beat up on each other but in my humble opinion that's a small price to pay for less than stinky lacrosse gear!
Los Angeles and the surrounding areas have so many wonderful outdoor spots to enjoy and one of my favorites is The Arboretum. Acres of beautiful gardens and rolling hills mark this park, with beautiful Baldwin Lake right in the middle. There is alos Queen Anne Cottage and the Coach Barn which gives you a glimpse into time gone by. And did I mention the peacocks? Well, they are everywhere!
WizGear Magnetic Phone Mount
I've been using WizGear's Universal Air Vent Magnetic Car Mount in my car for about a year now. I was skeptical before I purchased it because I thought there's no way the magnet would be strong enough to survive the many bumps encountered on the 5 Freeway in Los Angeles for the small price tag . I was happily wrong. It's strong! And the two different size sets of notches on the back make it easy to attach to practically any auto air vent. I move it from car to car and take it with me to use in rentals when I travel. It's been well used and still holding strong.
Let us know what you think in the comments below!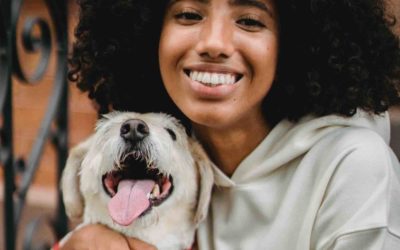 Part 1 of Kathlene McGovern's 2 part series on the best and safest ways to travel with your furry friends!
Dove Rose give us ideas on how to stay curious! Keep it Fresh in the Kitchen, on the Drive and in your Life. New ideas to keep our mind alive!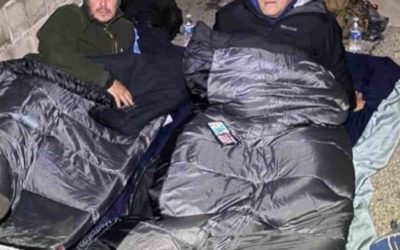 Ken Craft of Hope of the Valley lives unhoused on the streets of the San Fernando Valley for 100 hours and shares the challenges, insights and struggles he faced on this journey.