"So much of being a spiritual person is your willingness to be absolutely real"
—Miranda Macpherson
Miranda Macpherson is a "spiritual teacher, modern mystic and author". She is the founder of the OneSpirit Interfaith Foundation in London and today she is the leader of Living Grace sanghas in Marin and Sonoma county in Northern California. Her books include Mediations on Boundless Love and The Way of Grace: The Transforming Power of Ego Relaxation.
Jean met Miranda at a workshop in San Raphael, CA that Miranda was offering called "The Way Of Grace." Jean liked Miranda's authenticity and her gentleness.
Miranda also shared some of her personal challenges and events that she had to overcome, which makes her very accessible and open.
"When I met Miranda, I remember her as being very welcoming and exuding a feeling of real genuine love."
—Jean Trebek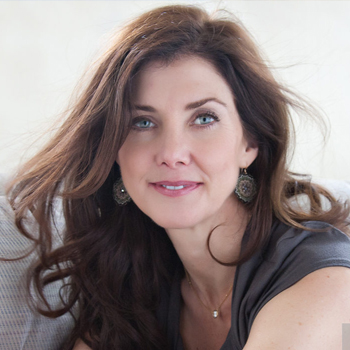 Jean Trebek
Jean is a Professional Religious Science Practitioner, Reiki Master and Sound Healer. She grew up on Long Island, NY, and now lives in Los Angeles with her wonderful husband of 29 years, Alex, and has 2 amazing adult children, Matthew and Emily. Jean enjoys taking long walks, watching movies, and traveling. She is very grateful for her family, Willy the dog, friends and good coffee.
Dove Rose helps us honor our Truth by giving us a glimpse into how she respects her needs, expressing her kindness and lives authentically.
Whether it's scientists conserving a rare species or rediscovering one thought to be forever lost; a young girl standing up to government in order to protect bees or new farmers working to regenerate land and revitalize communities, our spirits are fed by communing with nature…
David Konig is a comic, an author, a comedy writer, an actor AND a painter. We feature his oil paintings and sketches, while he makes us laugh… really!