It's apple season, and there are so many types to choose from!
Here's a delicious apple cake recipe that my sister, Audrey, shared with me many years ago.  She's an amazing cook (and sister) and I'm always so grateful when she says, "Jean, here's a recipe that I know you'll make; it's that good and that easy."
Audrey knows that I don't like to spend too much time in the kitchen, and yet love to show my appreciation for others by nourishing them with some yummy goodness.
I'm using Granny Smith apples for this recipe, but go ahead and use your favorite…you really can't go wrong.
P.S.  It's great without the frosting and freezes nicely too 😉
Apple Cake Recipe
INGREDIENTS:
The Cake
3 eggs
1 cup sugar
1/2 cup brown sugar
1 1/4 cup vegetable oil
1 teaspoon vanilla extract
2 1/4 cups flour
2 teaspoons ground cinnamon
1/2 teaspoon nutmeg
1 teaspoon baking soda
1/2 teaspoon salt
4 cups peeled and finely chopped tart apples, I use Granny Smith
1 cup chopped pecans or walnuts
The Frosting
1 (8-ounce) package cream cheese, softened
2 tablespoons butter, softened
1 teaspoon vanilla extract
1 tablespoon half-and-half or milk
2 cups confectioners' sugar
DIRECTIONS:
First, preheat oven to 350 degrees.
Take a  9×13 inch pan and spray generously with baking/cooking spray.
In a large bowl, whisk together sugar (white & brown), eggs, oil, and vanilla extract until completely combined.
In a another bowl, whisk together flour, cinnamon, nutmeg, baking soda and salt.
Add dry ingredients to wet and stir to combine.
Fold in apples and pecans.
Pour batter into prepared pan.
Bake 45 minutes or until a toothpick inserted in the center comes out clean. Let cool.
Make frosting.
Place cream cheese and butter in a large bowl.
Beat with electric mixer until smooth.
Add vanilla extract, half-and-half, and confectioners' sugar and beat until smooth.
Spread on top of cake.
Store leftovers in refrigerator.
INDULGE!
This is a fun recipe to make with your whole family!
"With the toppings, of course you can add anything you like, but I really do love the taste of the brussel sprouts and the cheese… and I also love garlic! " —Jean Trebek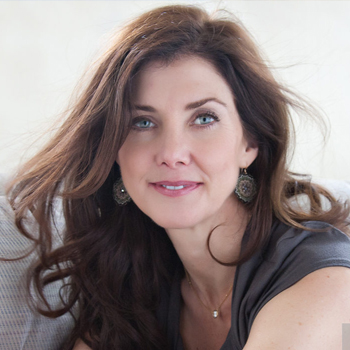 Jean Trebek
Jean is a Professional Religious Science Practitioner, Reiki Master and Sound Healer. She grew up on Long Island, NY, and now lives in Los Angeles with her wonderful husband of 29 years, Alex, and has 2 amazing adult children, Matthew and Emily. Jean enjoys taking long walks, watching movies, and traveling. She is very grateful for her family, Willy the dog, friends and good coffee.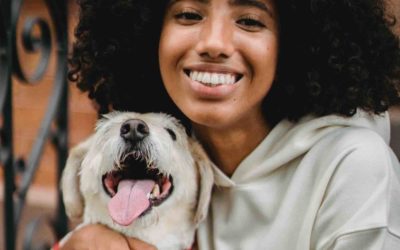 Part 1 of Kathlene McGovern's 2 part series on the best and safest ways to travel with your furry friends!
Dove Rose give us ideas on how to stay curious! Keep it Fresh in the Kitchen, on the Drive and in your Life. New ideas to keep our mind alive!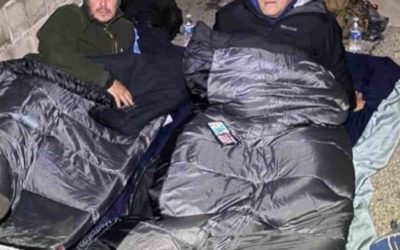 Ken Craft of Hope of the Valley lives unhoused on the streets of the San Fernando Valley for 100 hours and shares the challenges, insights and struggles he faced on this journey.