~ Guest Writer, ELLEN BYRON ~
I first tried writing a mystery novel because I wanted to kill someone.
I'm a television writer by trade. I've worked with some fantastic, funny people. But I've also worked with some human turkeys. No, wait. That's an insult to turkeys. Let me put it this way. I've worked with the occasional heinous human being. One in particular.
A writer on the staff of one show I wrote for was insecure and competitive. When that show ended, this translated into badmouthing fellow writers to executives, dooming their chances to be hired on other shows. This infuriated me.
I wanted to strangle him. Since I couldn't do that in real life, I decided to do it on paper.
I've always loved reading mysteries, so during the TV hiatus season, I took a UCLA Extension class on writing mystery novels. I was excited because I had the perfect plot: an incredibly obnoxious sitcom writer is found murdered in the writers' room. I wrote the first chapter, congratulating myself on how well I captured the annoying characteristics of the soon-to-be-victim.
During the next class period, the teacher invited students to read their work aloud. I was the only professional writer in the room. I sat back and waited for my turn to wow everyone. But with each chapter read, I grew less and less cocky until I passed on the opportunity to share my work. Every chapter someone shared was better than what I'd written. Cowed, I decided I didn't have the talent it took to write mysteries. I shoved my work into a folder and returned to television.
Twelve years later, a friend invited me to join a small writers' group she'd put together. I said yes, then debated what to write. After much sturm und drang, I challenged myself to try my hand at another mystery.
I let go of the niggly voice in my head that doubted I could do it…
and proceeded slowly, sharing one chapter at a time with the group, taking their notes, revising, then moving on to the next chapter. By the end of the year, I had a completed manuscript. More notes, more revisions. I sent it out into the world. I won a grant, then an agent. It didn't sell, but while it was on submission, I wrote another mystery, which did sell.
Instead of hating the writer who drove me to murderous fantasies, I'm now grateful to him.
He set me on a path to a side career that I adore. But I also have to give credit to myself for letting go of the not-good-enough fears that blocked my creativity. It wasn't easy. In fact, it was terrifying. What if instead of succeeding, I wound up confirming that I couldn't do it? But talk about a happy ending. In 1999, I didn't think I had the chops to write a decent mystery. Twenty years later, I'm on the cusp of releasing FATAL CAJUN FESTIVAL, the fifth book in my award-winning Cajun Country Mystery series, and I'll debut a second series, The Catering Hall Mysteries, in 2020.
Now, back to killing people. At least on paper.
Ellen Byron
Mardi Gras Murder, Ellen Byron's fourth Cajun Country Mystery, won the Agatha Award for Best Contemporary Novel. The series has also won multiple Best Humorous Mystery Lefty awards from Left Coast Crime. Writing as Maria DiRico, she'll debut a second series, The Catering Hall Mysteries, in 2020. TV credits include Wings, Just Shoot Me, and Fairly OddParents. Published plays include the award-winning Graceland. Fun fact: she worked as a cater-waiter for Martha Stewart.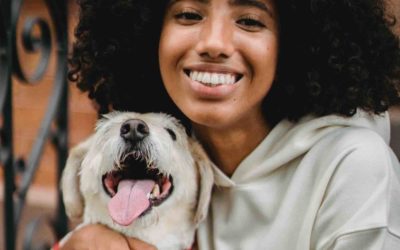 Part 1 of Kathlene McGovern's 2 part series on the best and safest ways to travel with your furry friends!
Dove Rose give us ideas on how to stay curious! Keep it Fresh in the Kitchen, on the Drive and in your Life. New ideas to keep our mind alive!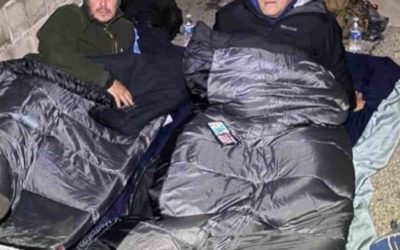 Ken Craft of Hope of the Valley lives unhoused on the streets of the San Fernando Valley for 100 hours and shares the challenges, insights and struggles he faced on this journey.