~ Guest Writer, Bernie Shine ~
Over the decades I have given thought to what has always drawn me to the ancient art of magic and what life lessons I have learned from it.
I feel some of these lessons are transformative to have relevance in everyone's life.
I have been a life-long magician, both as a performer and creator of magical effects. I have been doing magic since I was seven years old. To quote my friend, legendary magician Dai Vernon, "I wasted the first six years of my life."
The practice of magic is a very Zen-like process.
The repetitive nature of endless practice, coupled with the goal of perfection, is its own form of magical meditation. In some sense, the practice of magic is a solitary and soothing process, and to succeed you must be very happy and entertained to be in your own company. We are all with ourselves 24/7, there is no escaping, so you really should enjoy being with yourself— and not to rely on others for your state of happiness.
There is something very comforting about opening and shuffling a fresh deck of playing cards. They are as low-tech of an object that can be found, and one can be endlessly entertained by them. The 52 pasteboards can be manipulated into infinite magical wonders— the extent of which can be overwhelming. That causes a performer to be selective in what effects suit one's character and style, and such a curative process can be useful in many of life's endeavors.
Magic requires extraordinary attention to details none of which should be apparent to the audience— and if done right invisible to the performer as well. Manipulative magic is a study in muscle memory, like riding a bike or typing on a key board. Each stroke is done without any conscious attention. Once one stops worrying about such mundane issues, one can realize their full potential. Peter Pan author James Mathew Barrie stated this from another prospective, "The moment you doubt whether you can fly, you cease for ever to be able to do it."
The art of deception is an imperfect endeavor.
Just as there is no perfect crime, there are no faultless magic tricks. Every illusion has its flaw, and it is the magician's task to minimize, rationalize, or disguise the defect. I have sometimes refined this point that even I am not aware of the flaw, and have "fooled" myself.
Harry Houdini stated "A magician is an actor playing the part of a magician." I respectfully disagree. When I perform, I do not pretend to be a magician, but rather have gladly deluded myself into believing I am doing real magic. The results are sometimes stunning, where I have witnessed effects that are inexplicable even to me. I am usually as surprised as the audience of where the "trick" has taken us. Again, the life lesson for me is to try to amaze and surprise yourself.
I have never had any desire to "fool" an audience. "Fooling" someone seems a bit arrogant to me, as if to say "I know something you don't." I prefer to surprise and amaze an audience, challenging their thinking of how a logical world works. My friend the late actress Doris Roberts once said to me that "Your magic makes the impossible seem possible." Doris admitted to me that she had a fear of death. I think she took comfort in knowing there were things we don't know, and magic feeds the imagination with hope of the unknown.
We are prisoners of our life form.
Humans have cauliflower sized brains with only five ways reality can reach us. If we cannot see, hear, feel, taste or touch something, it cannot be perceived by us. There could be alternate realities in our midst that we cannot recognize. Even what we sometimes perceive is not reality. You have never even seen your own face, but rather only its reflection in the mirror—and even that was reversed realism.
There is this poignant exchange in Lewis Carroll's, Alice's Adventures in Wonderland:
Alice: "That's impossible."
The Mad Hatter: "Only if you believe it is."
To learn more about Bernie please go to: www.bernieshine.com
Watch Bernie & Maggie Do a Card Trick!
Bernie Shine
Bernie Shine a retired attorney and a master magician. Although law was his profession, magic has been his lifelong passion, both as a performer and as a creator of many original magic effects. In addition, he is collector and dealer of vintage memorabilia, as well as a renowned expert and world-class collector of 1930s Disneyana.  He is also an accomplished writer who has who has penned articles for the HuffPost, Leonard Maltin's Movie Crazy, Highlight Hollywood, and has been a contributor to numerous books, publications, and periodicals.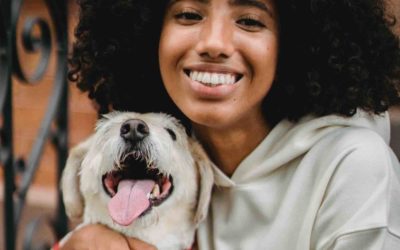 Part 1 of Kathlene McGovern's 2 part series on the best and safest ways to travel with your furry friends!
Dove Rose give us ideas on how to stay curious! Keep it Fresh in the Kitchen, on the Drive and in your Life. New ideas to keep our mind alive!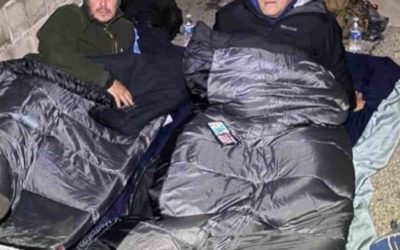 Ken Craft of Hope of the Valley lives unhoused on the streets of the San Fernando Valley for 100 hours and shares the challenges, insights and struggles he faced on this journey.