I have a friend…
… who gives me gardenias as a surprise
… who makes me laugh till I cry
… who always reaches for the check first
… who calls me because she knows I have a doctor appointment
… who I tell everything to because she never judges
… who doesn't gossip
… who moves boxes with me
… who calls me sister (even though she has one she loves dearly)
… who helps me pin up curtains in my daughter's room
… who keeps secrets
… who let's me drive her car
… who knows the truth of me – even when I don't
… who convinces me I look good – even when I don't
… who completely understands – even when I don't
… who lets me be
… who lets me be me
… who makes me better
I have a friend who has taught me about…
… gratitude
… faith
… surprises
… depth
I have a friend who does all this and asks nothing in return.
My women friends are really the biggest theme or force throughout my life. I love my husband and my daughter and my son- but there is only one each of them, you know? They are my family…it's different…
My friends… these women… they are the wave on which I sail.
For my birthday, my dearest friend threw me a party of some of my closest women. My other dearest friend traveled from Boston for it… and as I looked around all I saw was love and memories – of long talks, of hospital waiting rooms, of preschool parties, of church classes, of my mom's funeral, of laughing so hard when we slipped and fell before a movie, of commercial shoots, of my wedding. It's that looking around and that recognition and that spark and that inside wink that says "I see YOU" that is the power of these women for me.
I have a friend whom I love as much as I love my family
… and who loves me
Alison Martin
Alison Martin -- wife, mom, Emmy-award winning actress, writer, chocoholic. Bronx Italian, daughter of Pultizer Prize winning reporters, who also identifies as L.A. Irish. Shout outs: Dan, Emilia, Brady, pooches - LuLu & Ted, friends, Mother Earth, serendipity, peace, VIPHS, Boldfaced Secret, living life like your socks feel real good.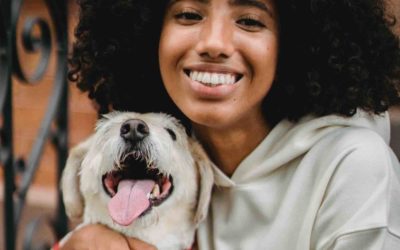 Part 1 of Kathlene McGovern's 2 part series on the best and safest ways to travel with your furry friends!
Dove Rose give us ideas on how to stay curious! Keep it Fresh in the Kitchen, on the Drive and in your Life. New ideas to keep our mind alive!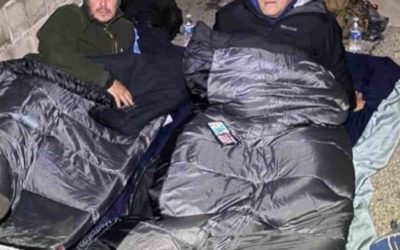 Ken Craft of Hope of the Valley lives unhoused on the streets of the San Fernando Valley for 100 hours and shares the challenges, insights and struggles he faced on this journey.