Our Favorite Savory & Sweet Simple Recipes to Make for Your Valentine 
Skip the crowded restaurtaunts this Valentine's Day and make it a romantic date night with these simple tasty recipes.
Flourless Chocolate Cake
Chocolate and Valentine's Day go hand in hand and it doesn't get any easier than this when making a special treat for your sweetheart.
A Savory Elegant Dish
This delicious recipe with scallops, bacon, butter and garlic is easy to prepare and will easily become one of your new favorites!
Sweets For Your Sweetheart
White Chocolate, Raspberries and Shortbread, YUM!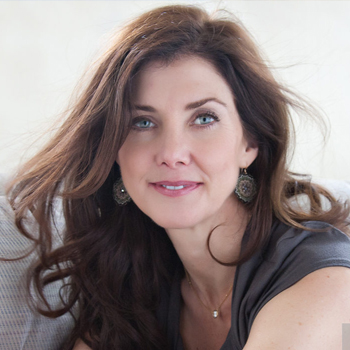 Jean Trebek
Jean is a Professional Religious Science Practitioner, Reiki Master and Sound Healer. She grew up on Long Island, NY, and now lives in Los Angeles with her wonderful husband of 29 years, Alex, and has 2 amazing adult children, Matthew and Emily. Jean enjoys taking long walks, watching movies, and traveling. She is very grateful for her family, Willy the dog, friends and good coffee.
The incomparable Cheryl Farrell shares a unique and creative article that will stretch your understanding of sensuality!
A heartfelt interview with one of the founders of The Waterbearers – a women-led organization that provides clean water to countries suffering from water vulnerability. Their work is full of kindness, hope and is changing the lives of many!
In her beautiful story, Kate Fuglei takes us to a small Italian town where she discovers a life lesson on enjoyment.