Rich Chocolately Goodness
This cake is sure to become your "go to" chocolate cake recipe…it doesn't get much easier than this!
Flourless Chocolate Cake
Serves 8-10 people
Ingredients:
Cooking spray, for pan
6 oz. bittersweet chocolate, roughly chopped
1/2 c. (1 stick) butter, cut into large chunks
1 tsp. instant espresso powder
1/4 c. hot water
1 c. sugar
4 large eggs
3/4 c. unsweetened cocoa powder (preferably dutch process)
FOR THE GANACHE
1/2 c. heavy cream
1 c. semisweet chocolate chips
Fresh Raspberries, for serving
Directions:
Preheat oven to 350° and spray the inside of an 8″ springform pan with cooking spray. Place a small saucepan filled halfway with water over medium heat and bring to a simmer. Place bittersweet chocolate and butter in a heatproof bowl and set over the simmering pot. Stir until chocolate and butter are completely melted. Turn off heat and remove bowl from saucepan.
Dissolve espresso powder in hot water. Add sugar and espresso to melted chocolate and whisk until completely combined then add eggs and whisk to combine. Stir in cocoa powder.
Pour batter into prepared pan and bake until just set in the middle and a thin crust forms, about 35 minutes.
Let cake cool for 15 minutes then remove sides of springform pan. Let cake cool completely.
Meanwhile make ganache: Place heavy cream in a small saucepan and bring to simmer. Place chocolate chips in a heatproof bowl then pour hot cream over chocolate chips. Let sit 30 seconds then whisk to combine.
Pour ganache over cake and smooth with an offset spatula. Place in refrigerator until set, 10 minutes.
Serve with raspberries.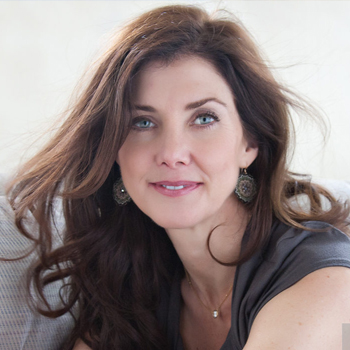 Jean Trebek
Jean is a Professional Religious Science Practitioner, Reiki Master and Sound Healer. She grew up on Long Island, NY, and now lives in Los Angeles with her wonderful husband of 29 years, Alex, and has 2 amazing adult children, Matthew and Emily. Jean enjoys taking long walks, watching movies, and traveling. She is very grateful for her family, Willy the dog, friends and good coffee.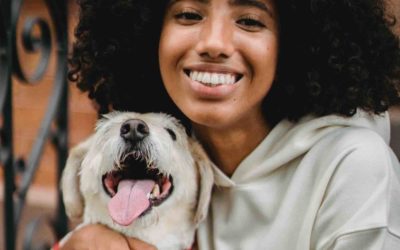 Part 1 of Kathlene McGovern's 2 part series on the best and safest ways to travel with your furry friends!
Dove Rose give us ideas on how to stay curious! Keep it Fresh in the Kitchen, on the Drive and in your Life. New ideas to keep our mind alive!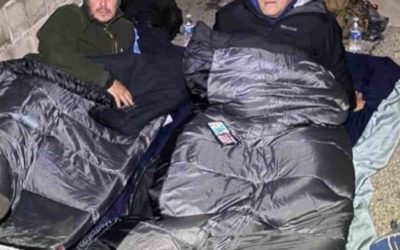 Ken Craft of Hope of the Valley lives unhoused on the streets of the San Fernando Valley for 100 hours and shares the challenges, insights and struggles he faced on this journey.