Are You Truly Compassionate?
During this holiday season, I want to reflect upon the word that stands out the most for me – Compassion. Many texts have given great credence to the human nature called compassion… I too feel a great respect for this word, as it reveals our most noble and humble selves.
Compassion is the allowance of the heart that lets us participate with another in the ups and downs of our human experiences. It's the antithesis of pity.
For in truth, compassion is the great space holder for all feelings to be felt and accepted, without judgment.
I did not always consider myself to be a compassionate person; I was however, regularly regarded as a sensitive person. The real art of my authentic compassionate nature was sculpted over the years into what I now consider to be a deeply healing balm that I can offer myself and others.
True compassion is not about doing and fixing
There is a definite distinction between being compassionate and being compulsive, and this is something that I had to really take a look at and reconcile within myself.
In my youth, I felt the need, (compulsive need) to basically serve and or help others. If I sensed someone feeling sad or off, I would try to find a way to help them feel better; because of my empathic nature, I felt good or at peace when others felt good or at peace. This played out a lot in my life, and I was totally unconscious of it.
I really thought I was just being kind and compassionate; however the truth is that I was coming from a place of needing to control my outer circumstances in order for me to feel good. For example, I had just purchased a very beautiful dress for a special occasion I was planning to attend. My friend came over with his new girlfriend one evening so that I could meet her. She seemed nice, but a bit anxious and sad. I found out that she was struggling with finding a job and making ends meet. She mentioned to me that her brother was getting married and didn't have anything nice to wear. I offered to lend her my beautiful, new dress… she excitedly accepted.
Well, as you can imagine, I never heard back from her – ever. It was like she disappeared off the face of the planet with my dress!
I learned from then on to always check in with myself, by asking, "What is my real intention/motive here? Am I trying to get or control something … receive some form of approval, validation, etc.?" The other lesson I learned was that true compassion is not about doing and fixing (although that truly might be the by-product), but rather allowing myself to feel another's difficulty with whatever is arising without becoming enmeshed with them. In that way, I can offer my peace of mind and open heart, which are truly the greatest gifts of all.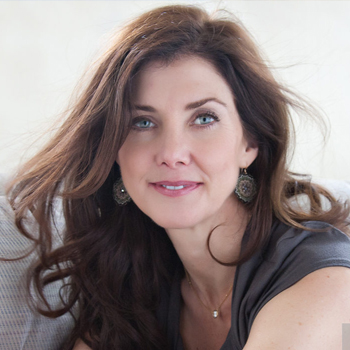 Jean Trebek
Jean is a Professional Religious Science Practitioner, Reiki Master and Sound Healer. She grew up on Long Island, NY, and now lives in Los Angeles with her wonderful husband of 29 years, Alex, and has 2 amazing adult children, Matthew and Emily. Jean enjoys taking long walks, watching movies, and traveling. She is very grateful for her family, Willy the dog, friends and good coffee.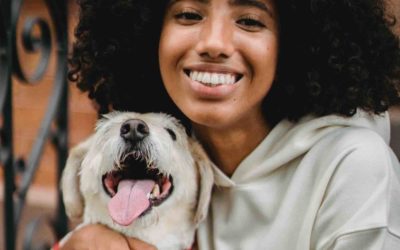 Part 1 of Kathlene McGovern's 2 part series on the best and safest ways to travel with your furry friends!
Dove Rose give us ideas on how to stay curious! Keep it Fresh in the Kitchen, on the Drive and in your Life. New ideas to keep our mind alive!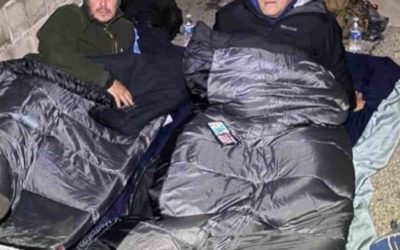 Ken Craft of Hope of the Valley lives unhoused on the streets of the San Fernando Valley for 100 hours and shares the challenges, insights and struggles he faced on this journey.