Those sweet, quiet days after Christmas – when anticipation for the New Year to come begins – is the perfect time to dwell, not only on the good that is to come, but on all the good that has transpired.
insidewink might be changing in form – as apodcast in 2023 – but not in its commitment to share all the good possible. So, in this, our last Happy Headlines, we wanted to uplift and inspire.
Fire up your wonder and help you imagine how you might create happy headlines for yourself and those around you in the coming year. From brand new planets in our galaxy, to city bus stops in Britain turned into sanctuaries for bees, from otherworldly videos of plants actually breathing to the fantastical reality of flying ferries in Stockholm, wishes in fountains that help the poor, and a Santa who uses American Sign Language to understand the Christmas wishes of deaf children, we're certain that these Happy Headlines, will take you into the new year, ready to feel good, see good and do good, making the world a happier place.
"Every moment is a fresh beginning."
-T.S. Elliot
Clear Channel, a UK company has plans to transform thirty bus stops in the city of Leicester into "bee stops." The organization is planting a mix of wildflowers and plants that attract pollinating insects atop bus stops throughout the city with the hope of bolstering bee populations that have been declining in this and other cities. Take a look at the full article in HappyHeadlines.com
Kindness starts at the top
Two New Planets Discovered in the Milky Way
Researchers at Tel Aviv University have led the discovery of two new Jupiter-sized planets in remote solar systems within the Milky Way Galaxy. Using a star-surveying satellite named Gaia to create a 3D map of the galaxy, its believed the project, run in conjunction with the European Space Agency, will lead to an unprecedentedly accurate depiction of our galaxy.
Santa uses American Sign Language to Connect with Deaf Children
Charles Graves, a residential counselor for more than two decades at the Texas School for the Deaf, played Santa this year at the Gaylord Hotel in National Harbor. Deaf himself, Graves realized a few years ago – as his physique began to resemble good old Saint Nick – that he could have a huge impact on children with hearing deficits. And as one of the few deaf Santas in the country, he's doing just that.
Wishes Made in Rome's Trevi Fountain Help the Poor
One of the most iconic spots in Rome – think Three Coins in the Fountain and Mastroianni's La Dolce Vita – the Trevi Fountain receives more than 1 million euro coins in wishes every year. The coins are regularly swept up and given to Caritas, the Catholic charity that then distributes the windfall to soup kitchens, homeless shelters, and other charities.
Read the full article from our friends at the Good News Network here
Researchers from UC San Diego, partnering with researchers from Estonia and Finland and funded by the U.S. National Science Foundation, have uncovered the molecular pathway which plants use to "breathe in" and convert carbon dioxide into oxygen.
Read the whole story from our friends at the Good News Network here
AND watch the creepy, but fascinating, video below…
While it may never technically leave the ground (or more accurately the water) the remarkably fast and clean electric ferry being launched in Stockholm Sweden will cut an hour from workers' commutes. Silent, using 80% less energy and slashing its fuel bill by 90%, this ferry beckons a bright future.
Read the in full article from our friends Positive-News.com here
Pieces of Advice for Making a Fresh Start
Try new things

Don't be afraid to fail

Talk to strangers

Be willing to change

Write a personal mission statement

Don't try to fit in

Don't get hung up on perfection

Celebrate milestones
From FastCompany.com. Read more Here!
The beginning is always today.
-Mary Wollstonecraft
Kathlene Mc Govern
Kathlene Mc Govern is a graduate of UCLA with a BA in English/Creative Writing. She is the winner of the David Wong Louie Creative Writing prize, has served as the fiction editor for PCC's Inscape Literary Magazine and worked as a staff writer for Blindfold Magazine, a print mag that combined activism with pop culture and fashion where she wrote features on several actors and directors including Darryl Hannah and Aaron Paul and Casey Cooper Johnson.
When she's not writing, Kathlene teaches a performance workshop for dancers around the country called Acting Dynamics for Dancers. The workshop teaches dancers to create story and connect emotionally to choreography, allowing for more dynamic performances.
More Happy Headlines
There is always some Good News out there and we find it for you! Here are more of our Happy Headlines
insidewink has had the privilege of speaking with many artists over the years. From painters to sculptors to writers to a puffer fish (yes… a fish) all creating beauty and resonating with us.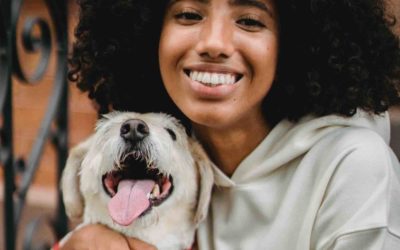 Part 1 of Kathlene McGovern's 2 part series on the best and safest ways to travel with your furry friends!
Dove Rose give us ideas on how to stay curious! Keep it Fresh in the Kitchen, on the Drive and in your Life. New ideas to keep our mind alive!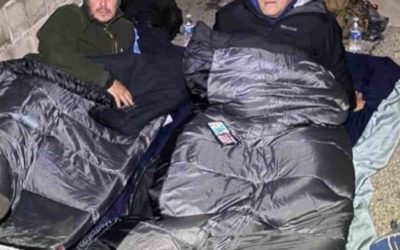 Ken Craft of Hope of the Valley lives unhoused on the streets of the San Fernando Valley for 100 hours and shares the challenges, insights and struggles he faced on this journey.