The turkey is eaten, the leftovers zipped and locked. You might be untangling Christmas lights or beginning your month-long Love Actually marathon, but here at insidewink, we're still in the mood to give thanks!
And what better way than to highlight all the goodness and grace than a new batch of Happy Headlines featuring do-gooders from penguin podiatrists to plastic-eating robot fish, volunteers who made 10,000 sandwiches in one day to a former para-Olympian who's waited years to have the chance to go into space? Not to mention a young man who returned an old hero's lost treasure and a stylist committed to returning confidence to sick children.
These are the stories that show us the endless reasons we have to say thanks! So, sit down, have one more piece of pie and read on!
"My thanksgiving is perpetual. It is surprising how contented one can be with nothing definite – only a sense of existence."
– Henry David Thoreau
A Penguin Podiatrist to the Rescue
A 4 year-old African penguin, named Lucas, who lives at the San Diego Zoo, was diagnosed with bumblefoot, a degenerative bacterial infection that could, left untreated, lead to death. But Lucas struck it lucky when the non-profit Thera-Paws fitted the bird for a pair of custom orthopedic shoes that allow him to lead a full penguin-riffic life.
Read the full article by our friends at The Good News Hub here
10,000 Sandwiches in One Day
200 volunteers honored the legacy of Duke's Mayonnaise founder, Eugenia Duke, by making 10,000 sandwiches that were distributed to those in need throughout Greenville, South Carolina. Duke, who became an unexpected entrepreneur more than a hundred years ago was well-known for her determination to support soldiers during WW I.
Teen Returns Lost Medal to Retired Officer with Alzheimer's
Geoffrey Barron, an 82 year-old retired police officer from Northamptonshire, England, was heartbroken when thieves broke into his home and stole a medal for exemplary service with which he was presented upon his retirement 28 years ago. But recently Barron, who battles Alzheimer's, was overjoyed when teen Ryan Davenport found the medal while on a diving expedition in the River Nene.
First Para Astronaut Appointed
Kindness starts at the top
Stylist Creates Wigs for Kids with Hair Loss
In a segment on their evening news, Channel 13 in Memphis featured Rhianna Davis, a stylist who helps create wigs for children who suffer hair loss from alopecia and cancer. After being approached by a grandmother who wanted to cheer up her sick granddaughter, Davis helped create The Rich Kids Collection, a charitable foundation that provides confidence-boosting wigs to children facing challenging illnesses.
Plastic-Eating Robot Fish
Did You Know The Benefits of Gratitude?
Gratitude

improves our friendships

Gratitude

increases our spirituality

Gratitude

makes us more effective managers

Gratitude

reduces impatience and improves decision-making

Gratitude

contributes to reduced workplace turnover

Gratitude

reduces your blood pressure

Gratitude

enhances recovery from coronary health events

Gratitude i

ncreases social support

Gratitude

makes us more optimistic

Gratitude

improves our romantic relationships
From Positive Psychology. Read more Here!
"Gratitude unlocks the fullness of life. It turns what we have into enough, and more."
–Melody Beattie
Kathlene Mc Govern
Kathlene Mc Govern is a graduate of UCLA with a BA in English/Creative Writing. She is the winner of the David Wong Louie Creative Writing prize, has served as the fiction editor for PCC's Inscape Literary Magazine and worked as a staff writer for Blindfold Magazine, a print mag that combined activism with pop culture and fashion where she wrote features on several actors and directors including Darryl Hannah and Aaron Paul and Casey Cooper Johnson.
When she's not writing, Kathlene teaches a performance workshop for dancers around the country called Acting Dynamics for Dancers. The workshop teaches dancers to create story and connect emotionally to choreography, allowing for more dynamic performances.
More Happy Headlines
There is always some Good News out there and we find it for you! Here are more of our Happy Headlines
insidewink has had the privilege of speaking with many artists over the years. From painters to sculptors to writers to a puffer fish (yes… a fish) all creating beauty and resonating with us.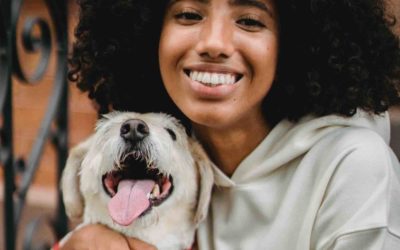 Part 1 of Kathlene McGovern's 2 part series on the best and safest ways to travel with your furry friends!
Dove Rose give us ideas on how to stay curious! Keep it Fresh in the Kitchen, on the Drive and in your Life. New ideas to keep our mind alive!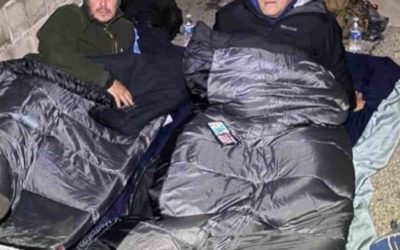 Ken Craft of Hope of the Valley lives unhoused on the streets of the San Fernando Valley for 100 hours and shares the challenges, insights and struggles he faced on this journey.