Change is in the air – that October crispness that signifies the coming holiday season and the close of the year. Leaves turning prompt us to reflect on how we've grown and changed throughout the past months.
What better then to feature in our Happy Headlines other than innovators who create stamp-sized stickers that see inside the body, growers who plant trees that spread an acre-wide smile, trailblazers who make machines that grow skin, and future makers who build floating cities? So, read on, those who love to change and grow, read on!
"Growth is the only evidence of life."
-John Henry Newman
Stamp Size Stickers to See Inside the Body
Engineers at MIT have created an innovative sticker that can provide continuous ultrasound imaging of internal organs for up to 48 hours. Read more about these wearable devices that are changing the way physicians can monitor patients' health at HappyHeadlines.com.
Meditation Protects Older People from Alzheimer's
New research shows that meditation could help protect older people from Alzheimer's. Strategies to prevent dementia are urgently needed, leading Dr. Chetelat, who heads a study at University of Caen-Normandy, France, to ask the question: "Could meditation, a mental training approach toward attention and emotion regulation, preserve brain structure and function in cognitively unimpaired older adults?" Read more about Dr. Chetelat's study on the GoodNewsNetwork.org:
Stressed Parents of NICU Babies Get Pampered in Pop Up Salon
Earlier in the month, our friends at the Today Show introduced us to Sarah Pulley, a salon owner who knows first-hand how difficult it is to be a parent of a high-risk newborn. The mother of a premature baby, Pulley spent a lot of time within the walls of the NICU. When she heard that Riley Children's Health (the hospital where her daughter was treated) wanted to provide pampering services to parents of NICU babies, she jumped at the chance to volunteer her services.
A Happy Hillside in Happy Headlines
For the last ten years, a lumber company in Oregon has grown trees in the shape of a giant happy face that blooms when the state's leaves change color. The drivers along one of Polk County's scenic routes are literally brought the world's biggest smile all autumn long.
Machine That Grows Skin for Burn Victims
In Zurich, they have created a machine that grows personalized skin grafts for burn victims. By using undamaged skin cells and combining them with hydrogel, the machine can grow a 1 millimeter thick piece of skin that can multiplied 100 times to create a graft the size of a manhole cover. Read more about this incredible machine on Medium.com:
As sea levels rise, the island republic of the Maldives has paired with Waterstudio, a Netherlands-based architecture firm, to create a revolutionary, floating city. Sustainable and geometrically modelled on the brain coral that grows in the nation's Indian Ocean environs, this is a city for the future.
Did You Know These 10 Facts that might hange how you see the world?
You can't hum while holding your nose.

There is an uninhabited island in the Bahamas known as Pig Beach, which is populated entirely by swimming pigs.

The probability of you drinking a glass of water that contains a molecule of water that also passed through a dinosaur is almost 100%.

There are more fake flamingos in the world than real flamingos.

It rains diamonds on Saturn and Jupiter.

Humans share 50% of their DNA with bananas.

In the mid-1980s, Fergie of The Black Eyed Peas was the voice of Charlie Brown's sister Sally.

Every two minutes, we take more pictures than all of humanity did in the 19th Century.

The Milky Way has two billion Earth-like planets.

The 50-star American flag was designed by an Ohio high school student for a class project. His teacher originally gave him a B–.
From Funoogles.com. Read more Here!
Happiness is neither virtue nor pleasure nor this thing nor that but simply growth, We are happy when we are growing.
-William Butler Yeats
Kathlene Mc Govern
Kathlene Mc Govern is a graduate of UCLA with a BA in English/Creative Writing. She is the winner of the David Wong Louie Creative Writing prize, has served as the fiction editor for PCC's Inscape Literary Magazine and worked as a staff writer for Blindfold Magazine, a print mag that combined activism with pop culture and fashion where she wrote features on several actors and directors including Darryl Hannah and Aaron Paul and Casey Cooper Johnson.
When she's not writing, Kathlene teaches a performance workshop for dancers around the country called Acting Dynamics for Dancers. The workshop teaches dancers to create story and connect emotionally to choreography, allowing for more dynamic performances.
More Happy Headlines
There is always some Good News out there and we find it for you! Here are more of our Happy Headlines
insidewink has had the privilege of speaking with many artists over the years. From painters to sculptors to writers to a puffer fish (yes… a fish) all creating beauty and resonating with us.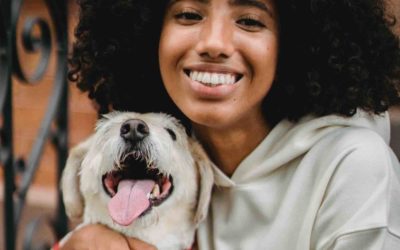 Part 1 of Kathlene McGovern's 2 part series on the best and safest ways to travel with your furry friends!
Dove Rose give us ideas on how to stay curious! Keep it Fresh in the Kitchen, on the Drive and in your Life. New ideas to keep our mind alive!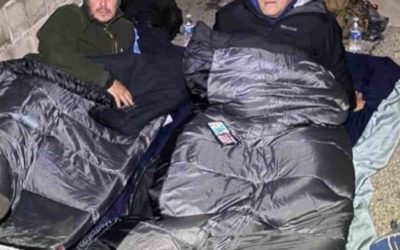 Ken Craft of Hope of the Valley lives unhoused on the streets of the San Fernando Valley for 100 hours and shares the challenges, insights and struggles he faced on this journey.