We all need heroes – but here at insidewink, we're not willing to hold out 'til the morning light – and we don't need to, because heroes are actually all around us. That's why in this month's Happy Headlines, we're highlighting some everyday heroes.
As young as 7, as old as 93 – some moved us with their heroic acts when fate put them in just the right place at just the right time – others because they showed up, day-after-day, making their corner of the world a better place. Some of our heroes aren't human (let's hear it for hero proteins!) And some show us humanity at its absolute best. But the one thing they all have in common is their ability to categorically inspire us!
So, let's say Hooray for Heroes in Happy Headlines!
"All of us start from zero. We take the right decision and become a hero."
~ Govinda
Hero Protein Can Protect Us From Cancer
Our friends at GoodNewsNetwork.org report that researchers at Penn State College of Medicine discovered that Replication protein A (RPA), known as the "guardian of the genome" a "hero protein" thought to work alone to repair DNA, actually has an ally, the WAS protein that can prevent potential cancers from developing.
Retired Barber Gives His Cut to Charity
Every Tuesday morning in Minnetonka, Minnesota, 87-year-old Tom Gorzycki gives free haircuts to fellow residents in the independent senior co-op where he lives. He never charges, rather asks for his clients to give whatever they can – all of the proceeds going to a local charity, Arm in Arm Africa. In the last 5 years, Gorzycki and his scissors have raised over $10,000.
7-Year Old Rescues 3-Year Old From Drowning
Massiah Browne, a seven-year old from Staten Island was visiting Sacramento, swimming in the pool of an apartment complex when he noticed a small boy at the bottom of the pool. We are so moved by his herioc actions!
Postal Worker 70 Years on the Job
In Oklahoma City, Johnnie Bell has been delivering the mail, despite snow, heat, or gloom of night for more than 70 years!
Joining the Post Office as a mail carrier at 23, the 93 year-old is still going strong, delivering mail, and brightening the community in the city that has been his home since childhood.
Son Grows out Hair for Mom's Wig
When the tumor on Melanie Shaha's pituitary gland reoccurred for the third time in 14 years, doctors decided to give her a course of radiation. It was the first time her treatments for the condition would cause her to lose her hair. Melanie, pragmatic about her situation said "I don't mind being sick, but I mind looking sick. I'd rather blend in and not stand out…" That's when her son, whose hair was getting a bit long, had an idea. He decided to grow out his hair so his mom could have a wig made from natural hair – his!
…there Are 12 Characteristics of Heroism?
In 2015 in the Journal of Personality and Social Psychology suggested that heroes have 12 central traits which are:
Bravery

Conviction

Courage

Determination

Helpful

Honesty

Inspirational

Moral integrity

Protective

Self-sacrifice

Selflessness

Strength
From Very Well Mind. Read more Here!
"A hero is someone who understands the responsibility that comes with his freedom."
~ Bob Dylan
Kathlene Mc Govern
Kathlene Mc Govern is a graduate of UCLA with a BA in English/Creative Writing. She is the winner of the David Wong Louie Creative Writing prize, has served as the fiction editor for PCC's Inscape Literary Magazine and worked as a staff writer for Blindfold Magazine, a print mag that combined activism with pop culture and fashion where she wrote features on several actors and directors including Darryl Hannah and Aaron Paul and Casey Cooper Johnson.
When she's not writing, Kathlene teaches a performance workshop for dancers around the country called Acting Dynamics for Dancers. The workshop teaches dancers to create story and connect emotionally to choreography, allowing for more dynamic performances.
More Happy Headlines
There is always some Good News out there and we find it for you! Here are more of our Happy Headlines
insidewink has had the privilege of speaking with many artists over the years. From painters to sculptors to writers to a puffer fish (yes… a fish) all creating beauty and resonating with us.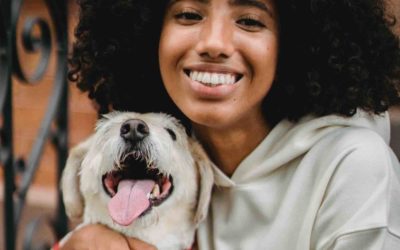 Part 1 of Kathlene McGovern's 2 part series on the best and safest ways to travel with your furry friends!
Dove Rose give us ideas on how to stay curious! Keep it Fresh in the Kitchen, on the Drive and in your Life. New ideas to keep our mind alive!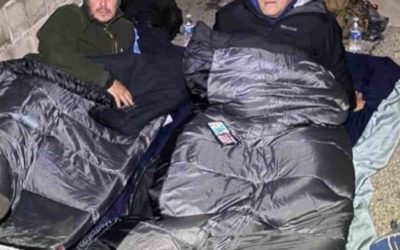 Ken Craft of Hope of the Valley lives unhoused on the streets of the San Fernando Valley for 100 hours and shares the challenges, insights and struggles he faced on this journey.