Our guest contributor, Cheryl Farrell, a corporate communicator responds to gun violence.
A CNN video clip shows news anchors needing more than three minutes to recite the list of mass shootings in the U.S. … that occurred in the first five months of the year! Three minutes is about the time it took for bullets to fly from a shooter's weapon to kill 10 people in just one incident.
I dread the assignment to craft yet another response to a gun-related and/or race-related tragedy. I don't have the luxury to "dust off" a message of condolence to families left behind. The template does not sit on the shelf long enough to gather dust.
All the platitudes and posturing.
All the explanations for lack of mental health care and gun legislation. All the fanning of flames towards racial violence.
We "cue the condolences" as routine. Stories of victims come to light with gun violence as a backdrop. The catch phrases. Diversity and inclusion flag-waving. Evoking prayers when no mention of God comes up on any other matters. The ever-present lament, "When will it all end?"
Let's do better. Let's be better in the board rooms, in legislative halls, in churches, in social services department. Let's do better for humanity.
Respectfully submitted … please.
Cheryl Farrell
Cheryl Farrell is a corporate communications consultant and performance storyteller in Southern California. She has decades of experience in healthcare, education, and financial services. Cheryl was an original cast member of the Jeopardy! Clue Crew and toured the world appearing in more than 1,000 video clips. As a public speaker, she often examines how older black women excel at the intersections of race, gender, and age. Cheryl has a master's degree in Communication Management from USC and a bachelor's degree in economics from UCLA. She is married and has two adult children.
Photo credit - NiketaCH Photography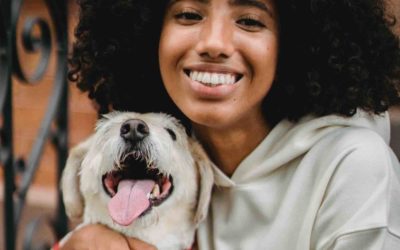 Part 1 of Kathlene McGovern's 2 part series on the best and safest ways to travel with your furry friends!
Dove Rose give us ideas on how to stay curious! Keep it Fresh in the Kitchen, on the Drive and in your Life. New ideas to keep our mind alive!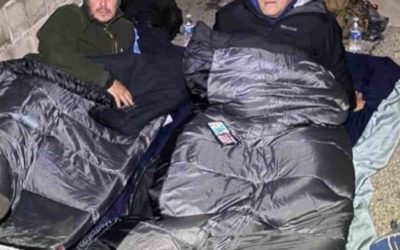 Ken Craft of Hope of the Valley lives unhoused on the streets of the San Fernando Valley for 100 hours and shares the challenges, insights and struggles he faced on this journey.