The biggest torch I carry when it comes to eating healthy, is flavor.  Flavor, flavor, flavor.   But a close second, especially when it comes to feeding my family, is satisfaction. 
Satisfaction often comes from outlying factors like portion size, substantiality, textures, variation of flavors or "pops" of flavor – enter items like lentils, beans, grains, nuts, avocados, dried fruits, and olives.  These items tend to give healthy recipes some heft and structure.  So, here we have a common item of grilled salmon and veggies – but if I served just fish and veggies, I KNOW my eaters would be looking for the side of pasta or rice or anything to go with it. 
This recipe is a great solution, not to mention a dose of Omega 3s from the salmon and Omega 9s from the avocado and olives + other vitamins, fiber, and nutrients from the rest.  Although I am gluten sensitive, I can withstand a small portion of Farro, however, this is not a gluten free recipe.  Substitute Quinoa to go gluten free on this recipe. 
Serves: 4
Salmon with Grilled Veggies and Farro in an Avocado-Basil Aioli
insidewink's Reliable Recipes/ insidewink.com
INGREDIENTS:
Salmon Filets- 4 Sockeye or Wild Caught Pacific King Filets (3-4 oz. each)
Fresh Organic Asparagus – 1 bunch – woody ends trimmed off
Organic Zucchinis –  2 medium sized cut into 3" batons
Kalamata Olives (in olive oil) – ¾ cup (sliced in half)
Organic Cherry Tomatoes  – 1 pint halved
Farro –  1 cup cooked to al dente 
Dressing :
Organic Mayo –  ¼ cup (e.g.Kensington's or Follow Your Heart's Veganaise)
Organic Avocado –  ½ medium sized
Organic Basil – 4-5 large leaves – rinsed 
Organic Garlic – 5 cloves, peeled & left whole
Organic Lemon – 1 T fresh juice
Anchovy Paste – ½ t
Kosher Salt and Pepper
DIRECTIONS:
Prep the dressing first :
To mellow out the garlic, you'll want to bring a small saucepan of water to a boil.
Drop in the five garlic cloves and turn heat down to a simmer. 
Simmer for two minutes – remove from heat, drain the water, and cover cloves in cold water for a bit to cool down. 
Drain again, set cloves aside. 
Using either a blender or a container large enough for an immersion blender, combine the blanched garlic and remaining ingredients and blend to a smooth, creamy consistency. 
Pop in the fridge.
For the salmon and grilled veggies:  
Pre-heat grill to about 350.
Prep each filet with a pinch of kosher salt and pepper, a squeeze of lemon juice and a slight drizzle of olive oil. 
Lightly brush each piece of asparagus and zucchini with olive oil. 
Grill the salmon filets (skin side down) on one side of the grill and the veggies on the other side. 
Salmon filets should take aprox. 9-13 minutes to cook (do not flip). 
Salmon is done when internal temp reaches 140 degrees. 
Grill veggies until just done – do not overcook. 
Cut grilled asparagus into 3" segments. 
To plate or assemble:
Toss a healthy quarter cup cooked Farro, 4-5 kalamata olive halves, 5-6 cherry tomato halves, 5-6 asparagus and zucchini pieces with about 1 ½ T of the dressing. 
Pile up on a plate and place a filet of grilled salmon over the mixture, garnish with fresh basil, take a picture, congratulate yourself and dig in!!
Reliable Recipes welcomes Ann Hickey
Over the past four years, we have shared so many great recipes and now we are so happy to share something even better… Ann Hickey!  Read About Ann Here
Ann Hickey – MPH, Chef, Health and Wellness Coach
Ann is a proud middle child of seven who grew up in a busy kitchen she ironically avoided when it came to making salads.
Her home in Sherman Oaks is ground zero for culinary risk taking and recipe experimentation. Her beloved and brutally honest taste testers include her husband, son, daughter, and son-in-law.
Ann is a devoted entrepreneur who built a successful hand-crafted marshmallow business from scratch. Following the sale of that company, she went back to her roots of healthy, heart loving cooking. When she's not cheffing, you'll find her blowing off the stink on the tennis court or her road bike.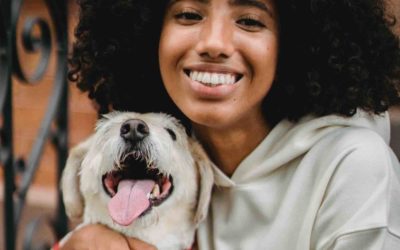 Part 1 of Kathlene McGovern's 2 part series on the best and safest ways to travel with your furry friends!
Dove Rose give us ideas on how to stay curious! Keep it Fresh in the Kitchen, on the Drive and in your Life. New ideas to keep our mind alive!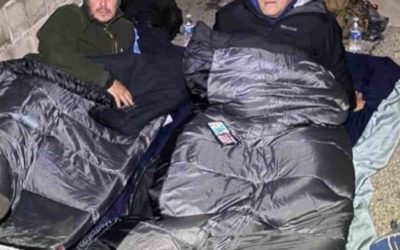 Ken Craft of Hope of the Valley lives unhoused on the streets of the San Fernando Valley for 100 hours and shares the challenges, insights and struggles he faced on this journey.