"We deliver emergency medical and related services to those affected by conflict, disaster and disease, no matter where they are, no matter what the conditions."
If you were to meet Nancy Aossey CEO of International Medical Corps, in person you would see a kind, down-to-earth woman with a truly beautiful heart. She is so un-assuming and, yet, here she is healing the world with this awe inspiring organization.
As coronavirus spreads across our world, International Medical Corps has been on the frontlines in 30 countries, as well as in Los Angeles, New York, Chicago, Detroit, New Orleans, and other hard-hit U.S. cities. Their courageous health workers are supporting hospitals in high medical need with field medical shelters, personal protective equipment (PPE), ventilators, medical staff, and training.
She has tirelessly devoted her life to serving humanity by bringing in medical supplies and doctors to the most vulnerable places across the globe. How she does this is truly a miracle.
A preeminent first responder, International Medical Corps provides emergency relief to those struck by disaster, no matter where they are, no matter what the conditions, working with them to recover, rebuild, and gain the skills and tools required for self-reliance.
How did International Medical Corps come about?
International Medical Corps was created in 1984 in response to the Soviet invasion of Afghanistan and the targeting of civilians inside the country. Hundreds of doctors who had been treating the wounded were also targeted. Hospitals and clinics were destroyed. Children were being maimed intentionally by bombs disguised as toys. Dr. Robert (Bob) Simon, then an emergency doctor at UCLA, was determined to help. He organized trips by volunteer doctors and nurses to treat the wounded but couldn't bring in enough volunteers to make a lasting impact. He soon realized the best way to reach the greatest number of people was to train Afghan medics who would then help their own communities. International Medical Corps was born, with a mission of emergency relief and training.
During the war in Afghanistan, nearly all of the relief groups were operating on the Pakistan border. There were no American relief organizations willing or able to respond inside the country where the worst of the violence was unfolding. Bob wanted to create an organization that would go to the hardest-to-reach, most remote places, to provide care – and importantly, training – to the most vulnerable. He seeded our early work with his own funds. President Reagan soon took note, and additional funds were provided by Congress and USAID. Following our response in Afghanistan, we expanded our relief and training programs to conflict and disaster zones in Somalia, Rwanda, Bosnia, Darfur, Iraq, Haiti, Nepal, Syria, Yemen, 80 countries in all.
Tell me about its programs.
International Medical Corps is a first-responder, and we provide comprehensive health care and training programs to people impacted by war, natural disaster, famine and disease. This includes the prevention and treatment of diseases from Ebola to measles to polio; services to combat malnutrition; primary health care and vaccinations; maternal and reproductive health care; provision of clean water, sanitation and hygiene; and mental health services. Though we work in dangerous places, we also respond and lend our expertise right here in the US where the number and severity of natural disasters has increased. We've responded to hurricanes in Florida, North Carolina, and Puerto Rico. We're also coordinating with authorities across California on potential responses to wildfires, earthquakes, floods, as well as to the homelessness crisis.
"Bob wanted to create an organization that would go to the hardest-to-reach, most remote places, to provide care – and importantly, training – to the most vulnerable."
How did you personally become involved?
I heard about Bob's extraordinary work in the mid-eighties and met him through a dedicated volunteer. I was in my mid-twenties with little experience, but was interested in getting involved in some way. I was deeply inspired by the mission and the can-do spirit of Bob and his early volunteers. As it turned out, the organization needed someone to head up their efforts, and I was offered the position. I was so excited to join them and feel grateful to have found my calling at an early age.
What do you spend most of your time doing?
Strategizing and brainstorming with our teams on how we're responding to crises, discussing challenges and opportunities, identifying obstacles, and tackling problems. Externally, I raise the alarm about crises. Our work requires significant resources, and raising awareness and funds is essential to our efforts.
What are your goals for the next 5 years?
To reach as many people as possible and to help instill a sense of hope amid such dire circumstances. The humanitarian needs we face are increasingly challenging and complex. Each year we see a rise in the number of conflicts and natural disasters. In fact, there are more people forcibly displaced today than since WWII – approximately 70 million – and the majority are women and children.
RELATED: The Ed Asner Family Center. 

Can our friend, Ed Asner, change the world? Yes, he's doing it right now! Read it Here
"I derive tremendous inspiration and strength from their undefeated spirits and dignity."
What inspires you about International Medical Corps, perhaps a specific program or a story?
I'm constantly inspired by the people International Medical Corps serves: the mother striving to care for her family in a war zone like Yemen; our heroic health workers tackling Ebola in eastern Congo; the midwives we train in South Sudan. I have worked with people who have faced unfathomable obstacles – threats to themselves, their families. They are incredibly courageous and resilient, determined to rebuild their lives or make a better life for their children. They are really no different than we are – they have similar hopes and dreams. I derive tremendous inspiration and strength from their undefeated spirits and dignity. They have suffered such loss, and their remarkable courage is a constant reminder that the tough days are worth it.
Our efforts focus on saving lives and helping people who have endured unthinkable suffering so that they can recover and rebuild.
Please give me an example of the way you've seen International Medical Corps' work make a difference.
Our work in the Ebola outbreak in West Africa was during an extremely tense and difficult time. Our efforts to combat the outbreak were very risky and we faced a high chance of failure. When an Ebola case showed up in Texas, the fear about the disease spread even more quickly. Our heroic health workers put their lives on the line to stop the outbreak at the source in West Africa. We stayed the course and were instrumental in putting an end to the outbreak, preventing it from spreading to the rest of the world. Our efforts were recognized by many, including President Obama in his State of the Union address.
Our efforts focus on saving lives and helping people who have endured unthinkable suffering so that they can recover and rebuild. Seeing that transformation occur is incredibly rewarding. I remember when we responded inside Rwanda during the genocide. I'll never forget a teenage girl named Valentina whom we treated. When we found her, she had been left for dead, lying for two weeks amid hundreds of bodies in a church. Her head had been wounded by a machete, and she weighed just 70 pounds. Valentina ultimately made a full recovery. To me, she represents the hope and possibility that can emerge from such horrible devastation and brutality.
Another example is from when I was in Angola in 1990, at the height of the civil war. Thousands of children were dying of preventable diseases. In order to deliver services to the hardest-hit areas, we first had to meet with the notorious rebel leader, Jonas Savimbi, to negotiate access. We knew we didn't have enough people of our own to vaccinate all of the children – so we trained and mobilized groups of mothers. These mother-groups were able to immunize more than 160,000 children their first year. I witnessed the tremendous power of training and partnerships with local women's groups. These women saved the lives of thousands of children by harnessing their own power.
How has International Medical Corps improved or evolved over time?
Shortly after its founding, when I became CEO, International Medical Corps had a handful of employees and was operating one program in Afghanistan. Today, our 7,000 dedicated team members reach 8 million people in 30 countries. Since 1984, we have delivered more than $3 billion in relief and training in 80 countries. Our mission of training was considered nearly impossible when we first began in those early days. But today, it's a model for delivering effective, sustainable relief that many others have adopted. Over time, we have also evolved many of our systems and ways of carrying out our work – for example, incorporating big data and technology into our efforts so we can more effectively reach more people in need.
SurvivorNet's Steve Alperin Turns a Personal Tragedy into a Valuable Cancer Resource.
Our work is important to our shared and compassionate humanity.
What are some areas of opportunity for your organization? How can our readers get involved?
Our critical work requires resources, and we need help from our supporters in spreading the word and raising funds. That might involve holding a fundraising – or "friend-raising" – event and introducing us to new people who are interested in our work.  Our influence on social media is also crucial, and we look for people to follow us on Instagram, Facebook, Twitter, and YouTube, learn more about our work, and spread the word through their networks and media platforms.
What's the most important thing you'd like our readers to know about International Medical Corps?
We touch the world from right here in Los Angeles – we're the hometown humanitarian team. When a crisis or disaster occurs anywhere in the world – we're on the frontlines, from our headquarters here in LA.
Our work is important to our shared and compassionate humanity. At times it can be difficult and dangerous, but it is also extremely rewarding, and we can all play a part. We rely on the support of individuals, foundations, and corporations. We simply couldn't carry out our work without such endorsement and help, and I encourage everyone to visit our website!  www.InternationalMedicalCorps.org
International Medical Corps
International Medical Corps is working to relieve the suffering of those affected by war, natural disaster and disease. We deliver vital healthcare services that focus on training and help devastated populations return to self-reliance.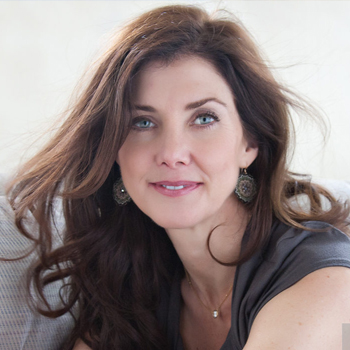 By JEAN TREBEK
Jean is a Professional Religious Science Practitioner, Reiki Master and Sound Healer. She grew up on Long Island, NY, and now lives in Los Angeles. She has two wonderful adult children, Matthew and Emily, with her beloved late husband, Alex.  Jean enjoys taking long walks, watching movies, and traveling. She is very grateful for her family, friends, Luna (the dog) and good coffee.
RELATED
One of the best things in the world is the knowledge that you are not alone— knowing that someone like you has been able to get through challenges and achieve a greater good.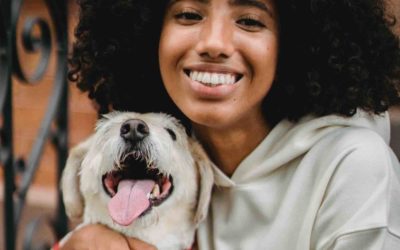 Part 1 of Kathlene McGovern's 2 part series on the best and safest ways to travel with your furry friends!
Dove Rose give us ideas on how to stay curious! Keep it Fresh in the Kitchen, on the Drive and in your Life. New ideas to keep our mind alive!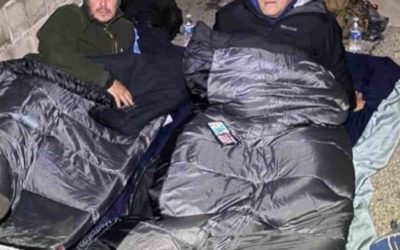 Ken Craft of Hope of the Valley lives unhoused on the streets of the San Fernando Valley for 100 hours and shares the challenges, insights and struggles he faced on this journey.